December 2017
---
Connected, curious and creative
How Qatar University has become the intellectual hub of Qatar and is shaping its future through education and ground-breaking research
Since its inception in 1973, Qatar University (QU) has served as Qatar's primary institution of higher education. With around 20,000 students in its ranks, it is today a beacon of academic and research excellence in the GCC region.
QU is committed to providing high-quality education in areas of national priority. Underpinning this commitment is the goal to align its colleges, programmes and courses with established international standards and best practices. As a result, the organisation has been successful in its accreditation initiatives, earning the endorsement of numerous leading international accrediting bodies.
Nine colleges – Arts and Sciences (CAS); Business and Economics (CBE); Education (CED); Engineering (CENG); Health Sciences (CHS); Law (LAWC); Medicine (CMED); Pharmacy (CPH); and Sharia and Islamic Studies (CSIS) – offer the widest range of academic programmes in Qatar, tailored to meet the needs of Qatari society.
The College of Health Sciences was a new addition in January 2016, emerging from the Health Sciences Department formerly housed in the College of Arts and Sciences. Following this, a Health Cluster comprising the colleges of Health Sciences, Medicine and Pharmacy, and the Health Clinic was established to promote interdisciplinary and inter-professional collaboration and enhance the quality of health education and research at the University.
QU offers the first-ever Gulf Studies PhD Programme in the region. The programme provides an advanced interdisciplinary understanding of issues related to GCC countries, and advances a level of scholarship on Gulf issues that is much-needed now.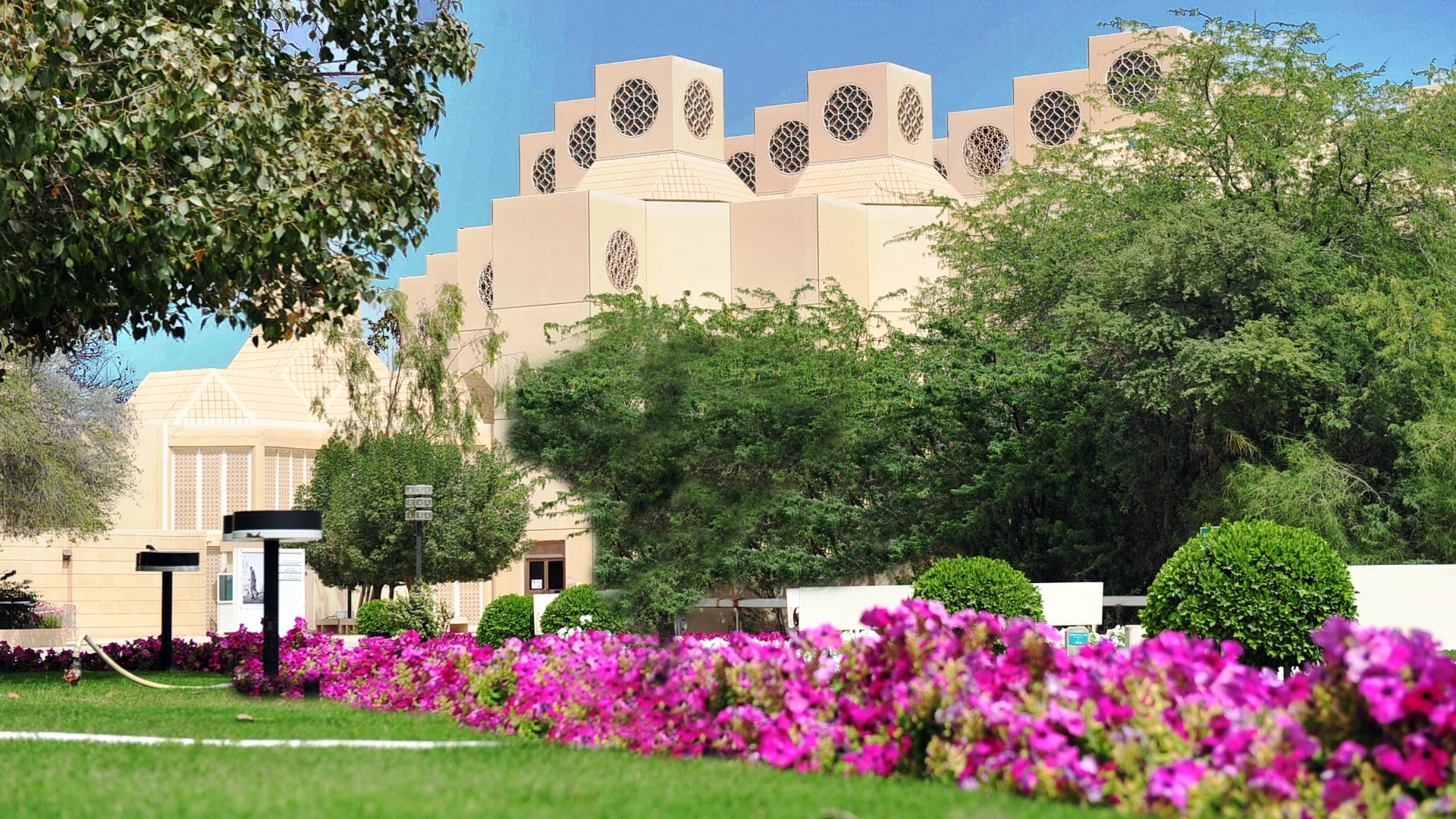 Research is an integral part of the academic environment at QU and is bolstered by an ambitious five-year roadmap addressing national priorities and listing four priority research areas – Energy, Environment and Resource Sustainability; Social Change and Identity; Population, Health and Wellness; and Information, Communication and Technologies (ICT) – a state-of-the-art Research Complex, and 14 research centres of excellence. It is further enhanced by over 400 collaborative projects across 130 countries.
QU's interdisciplinary efforts have engendered many award-winning projects and critical findings on issues relevant to society such as lifelike prosthetic hands; social robots in autism therapy; robotic endoscopy for early detection of stomach cancer; and state-of-the-art connected vehicles technology that contributes to addressing road safety and driving challenges in Qatar and beyond, to name but a few.
QU plays a pivotal role as well in promoting research on the marine environment, atmospheric science and human health; the development of biofuels using microalgae; carbon dioxide sequestration; energy efficient systems and smart buildings; and cloud cooling systems for 2022 FIFA World Cup™ stadiums.
Additionally, QU boasts a unique marine research vessel, 'Janan'. The vessel launched a new era of research at the University and provides invaluable opportunities for students of biological and environmental sciences and marine science to conduct environmental studies and research in the waters of Qatar and the Gulf region.
One of the University's key research initiatives – Qatar Biofuel Project, the only one of its kind in the region – aims at finding solutions for affordable, sustainable bio fuels specifically for use by the aviation industry.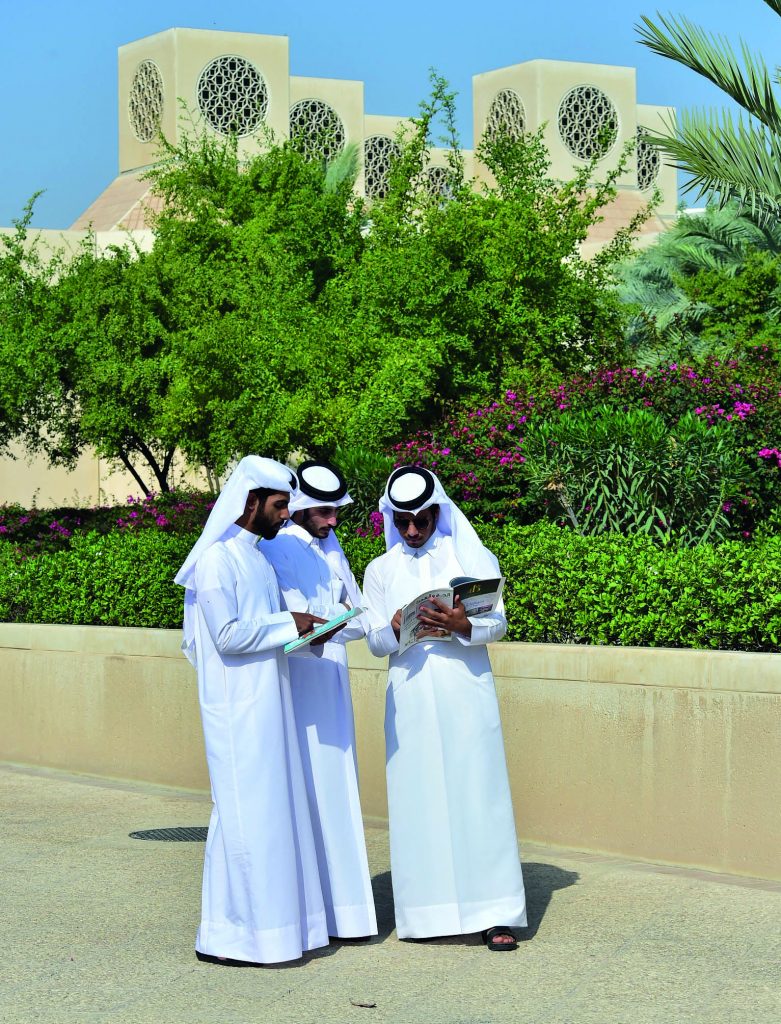 Community engagement is at the heart of QU's mission and vision. The University prides itself on the quality of its students and alumni, and is committed to ensuring that campus life is an enriching environment for encouraging academic excellence, volunteerism, civic responsibility and leadership. Its Alumni Association brings together 40,000 alumni, current students and members of Qatari society.
Programmes such as Al Bairaq, Life is Engineering Project, Gasna, and the Annual Computing Contest are also aimed at raising school students' awareness of their future role in contributing to the country's development. Additionally, members of the community can undertake further education and training in various disciplines through professional development programmes at its Continuing Education Office, College of Pharmacy, and College of Law.
QU is advancing its goal to become a leader of economic and social development in Qatar through signed agreements, and academic collaborations and partnerships with industry, government, academia, business and civil society in Qatar and beyond.