January 2020
---
Qatar Airways
Salam Shawa is responsible for the global marketing and communications for Qatar Airways. Q Life sat with Salam to discuss the airline's global, ambitious vision – and how she and her team work tirelessly to make it happen.
Doha is the ideal location for an airline, being situated in a strategic location between East and West. Can you give an example of how Qatar Airways is able to take advantage of Qatar's global positioning?
Doha is indeed ideally placed to serve as the ultimate hub to the world. In December we welcomed the world's top football clubs representing each of FIFA's six regional Confederations as they converged on Doha, backed by thousands of supporters, to compete for the title of global champion club. Qatar's global position just a four-hour flight from two billion people makes it the perfect host for top-level global sporting events.
What factors does Qatar Airways take into consideration when exploring possible new destinations?
We look at passenger and cargo demand, as well as competition to each destination, to ensure that flights are sustainable. We also look at seasonality of demand, for example in the summer we operate flights to Malaga, Spain whereas in winter we instead send the aircraft to Chiang Mai, Thailand. New destinations should complement our existing portfolio of more than 160 destinations worldwide and ultimately our objective is to maximise profitability with each new destination that we launch.
Qatar Airways is much more than just an airline. It has become a symbol of the State of Qatar for many people around the world. What makes you most proud when you think about the work you do for Qatar Airways?
Seeing Qatar Airways' name in the sky despite all the challenges we faced, especially with the unjust blockade against Qatar. We dealt with it with class. We stayed positive and under the visionary leadership of Group Chief Executive, His Excellency Mr Akbar Al Baker, we continued to expand our reach, launching a number of new and exciting destinations. We might have lost 18 routes but managed to launch 25 new routes since the blockade and will continue to launch more and bring people together from around the world.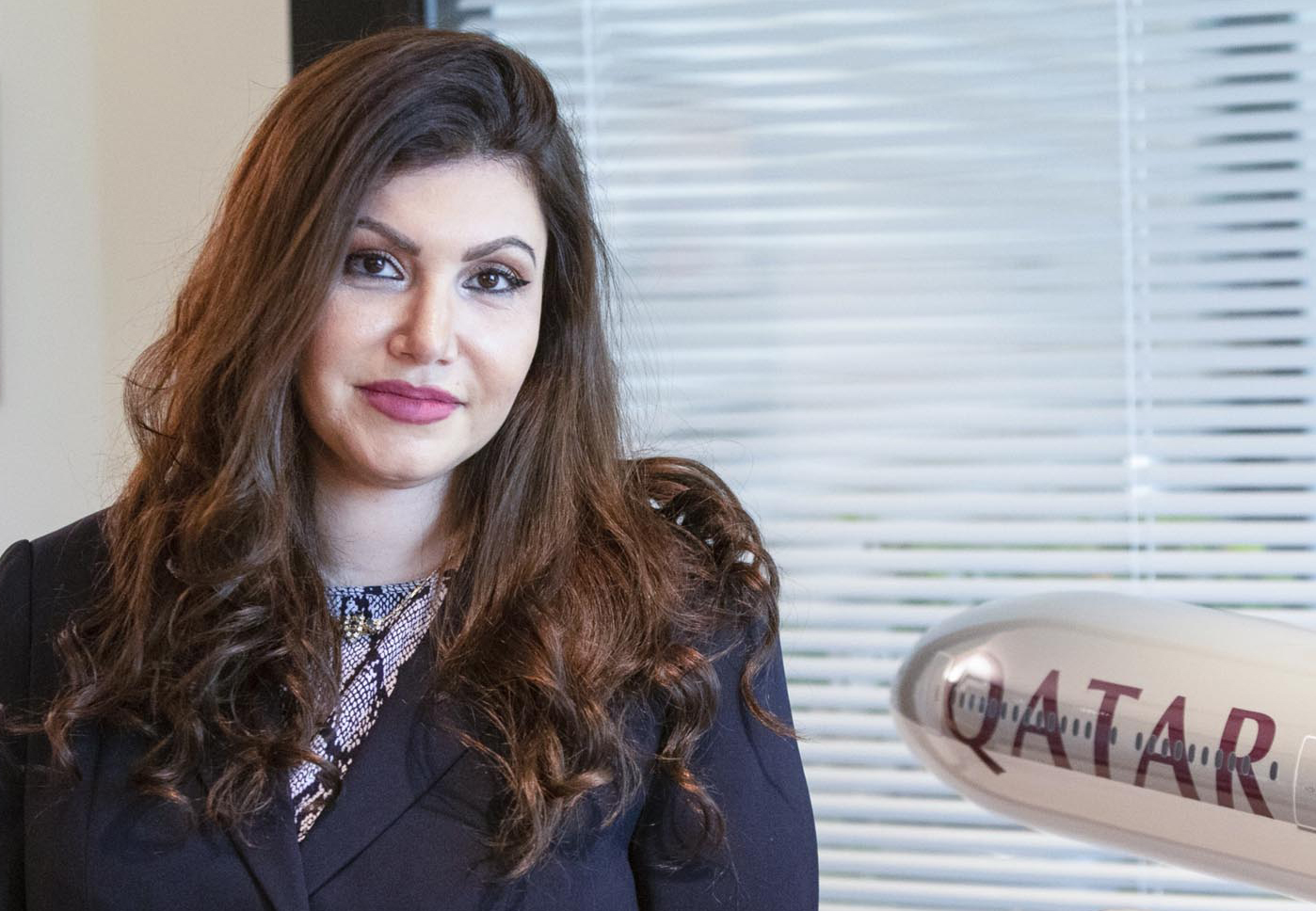 We are now less than three years away from the 2022 World Cup in Qatar, which promises to be a unique and exciting opportunity for Qatar and the people of the Middle East. How is Qatar Airways positioning itself internationally ahead of the largest sports event in the world?
Qatar Airways is proud to be the Official Sponsor of the FIFA World Cup Qatar 2022 with its global audience of over 3 billion people. The FIFA World Cup Qatar 2022 will be the first mega sporting event of its size in the region and will bring with it the greatest influx of sports fans the region has ever experienced. As an airline we continue to offer our passengers the five-star service they expect, reflecting Qatar's hospitality, warmth and cultural diversity and are excited and ready to welcome millions of our loyal and new passengers to Qatar over the next three years and beyond.
What do you think will be the most pressing challenges facing Qatar Airways over the next 10 years? How do you plan to tackle these?
Adversity and challenges serve only to make us stronger as an airline and as professionals. Qatar Airways is more resilient than ever since the blockade. We continue to recruit the best talent in the business, to keep working hard to push new boundaries, to break through frontiers and to move forward with innovation and creativity. We strive for excellence in all we do and the next 10 years at Qatar Airways promises to be as exciting and successful a journey as the last 10.
Qatar Airways' new destinations in 2019