January 2020
---
Box of Happiness
There is surely no worthier mission than making a child smile. Box of Happiness does just that. The Qatari charity delivers new and used toys to underprivileged children in the region and has recently expanded its work to cover Bangladesh and Jordan.
"Our focus is to collect more toys and spread more happiness," asserts Box of Happiness founder Alya Al-Maadheed. The charity ran a workshop in the Doha Festival City Mall during Ramadan, setting a challenge to fill one thousand boxes, to go to one thousand underprivileged children. In the event, people and corporations donated 6,577 toys, exceeding the goal by some margin.
The toys were then sorted by gender and age, to make sure that the right box was sent to the right child. Hundreds have already been distributed, many to children living in conflict zones or extreme poverty.
Al-Maadheed says: "We are planning other workshops to collect more toys and make more children happy."
There are some challenges – for instance making sure all the gifts are in pristine condition. "The quality of the content of our boxes is really important to us," says Al-Maadheed. "We put a lot of time into sorting the toys, to ensure that the toys are clean and in perfect condition."
The charity is spreading its wings globally, with the help of international partners. Al-Maadheed explains: "Our first trip was to Bangladesh. There we participated with Qatar Red Crescent, who performed operations for 71 children with heart diseases."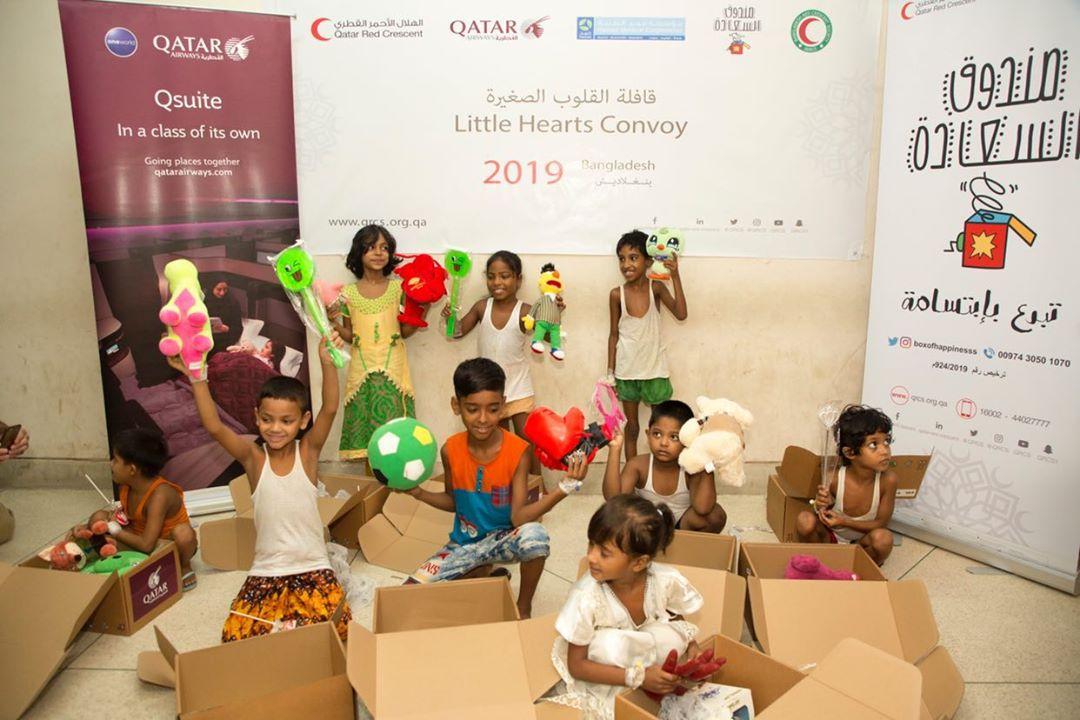 "We wanted to be a part of spreading happiness there, so we distributed 510 boxes among the cardiology hospital children and at orphanages.
Recently we joined Qatar Airways in their ward opening in King Hussain Cancer Center, and we took the opportunity to distribute 123 boxes for the children."
While the children who are recipients are often living in difficult situations, there is a joy in giving them something that lifts them from their current circumstances.
"When I was in Bangladesh, I saw the condition children are living in, I saw the lives that they should not be living. This gave me the courage to step forward and make an impact beyond Qatar's borders."
"Making children happy and giving them a chance to live their childhood regardless of all that they're going through makes it worth taking on more responsibilities and effort."
Qatar Airways and the Red Crescent are special partners, but Box of Happiness hopes to develop further collaborations in order to reach more children around the world with this simple yet successful formula.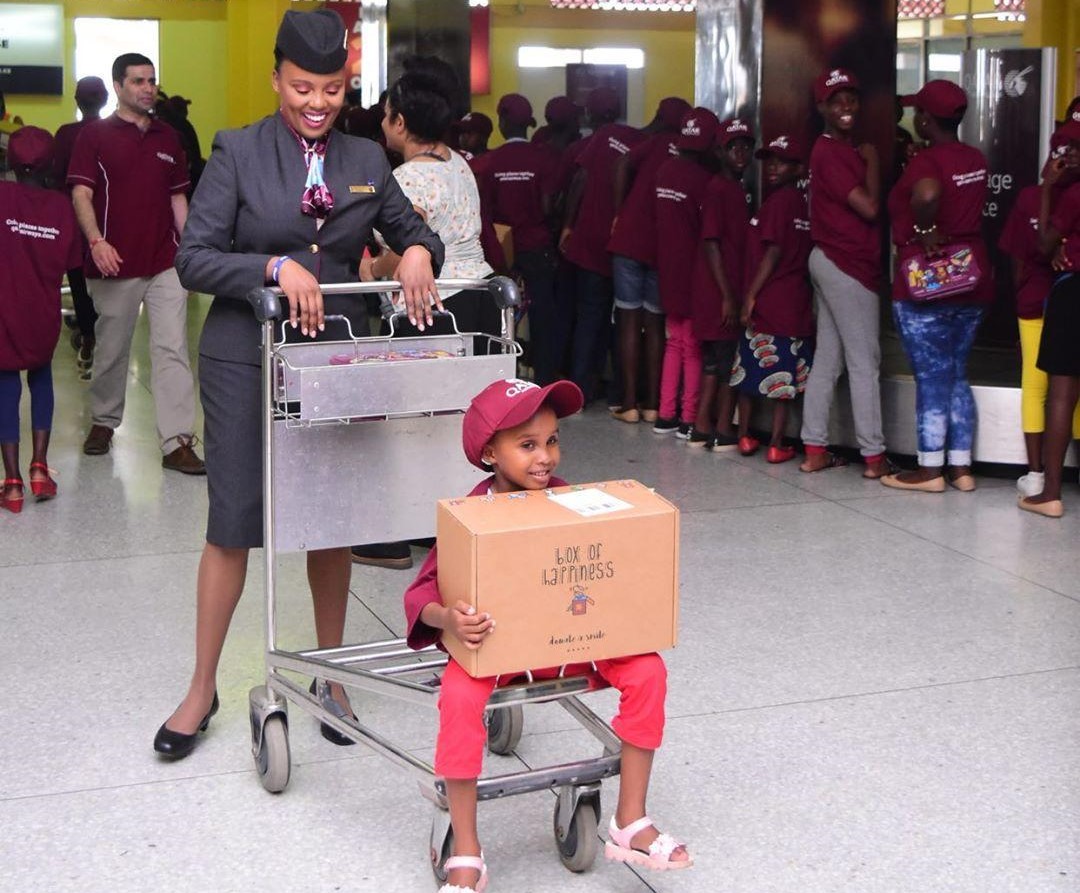 Toys of course unleash a child's imagination – something that can unlock potential, and transcend day-to-day struggles, allowing them to communicate with other children and adults through play.
Al-Maadheed says this is the essence of her work. "Every time we distribute our Happy Boxes, we feel joy seeing the happiness on the children's faces, and we feel happy," she says. "Whenever we see a child happy with the toys it is a special moment for us."