April 2021
---
Noor Al Mazroei
Taking part in this year's Qatar Virtual Food Festival, Chef Noor Al Mazroei is helping those in Qatar enjoy the country's foods from the comfort and safety of their homes.  
Qatari chef Noor Al Mazroei has been a hit in Qatar's culinary scene thanks to her online recipes and presence.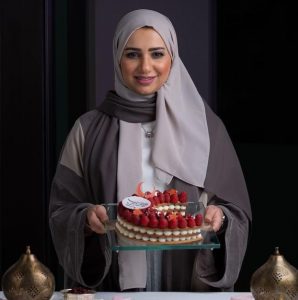 Telling the Q Life team about the start of her journey, Noor reflected on cooking with her family as a child: "My mother and grandmother let me take part in their cooking. I have always enjoyed it! It is such a fulfilling experience to see the smiles on people's faces as they gather around a table to enjoy a delicious meal."
Now, Noor's recipes cater to all diets, frequently including vegetarian, vegan and gluten-free options – and can be found all over Instagram and YouTube.
When it comes to making delicious food, Noor thinks that there are two main things to keep in mind; "great taste and beautiful presentation are essential to me." Noor remembers this whenever she cooks, including when making the traditional Qatari dishes about which she is so passionate.
This month, foodies from across the country are getting involved in the Qatar Virtual Food Festival, which Noor notes is an "amazing way to have a fine-dining experience amidst the pandemic."
The festival is taking place from 1 April to 12 May, overlapping with the celebration of Ramadan. Food lovers are able to order exclusive three-course meals from 23 fine dining restaurants, with the participation of 19 prominent Qatari and international chefs.
When asked what we can expect from Noor in the future, she told Q Life about her exciting plans to open her own café, 'Blended', next month – providing a welcoming space where people can enjoy high-quality, comforting food in equally comfortable surroundings.