January 2020
---
Neeshad Shafi
Neeshad Shafi is an eco-activist who created the non-profit grassroots organisation Arab Youth Climate Movement Qatar. He has received international recognition for his tireless campaigning work.
Earlier this year, you were named as one of the world's 100 most influential people in climate policy alongside Pope Francis, Al Gore and Greta Thunberg. How proud were you?
It was an honour to appear alongside inspirational figures addressing one of the greatest challenges of our times. I was even prouder to represent Qatar, highlighting the work of the Arab Youth Climate Movement Qatar (AYCMQ). This was recognition for all the young Arabs who are waking up to the climate crisis that imperils our future. By showcasing my work as a youth activist, I hope to encourage other young people to follow in my footsteps.
What inspired you to set up the Arab Youth Climate Movement Qatar and can you tell us about its mission?
The window of opportunity to address the climate and environmental crisis is narrowing. This is particularly important to young people, since the loss of biodiversity and natural resources will directly impact them. We wanted to give youth in Qatar a platform to make their voice heard. For the last four years, we have made our presence felt. From humble beginnings, we have attended the first UN Youth Climate Summit and organised our first Climate March in Qatar this year.
What activities does AYCMQ undertake, and how can others get involved?
In order to avert ecological disaster, society needs to change – and this will only happen if people realise the extent of the crisis we are facing. Our Earth Talks series brings speakers to Qatar to open our eyes to the environmental crisis. We also have programmes on reducing your carbon footprint.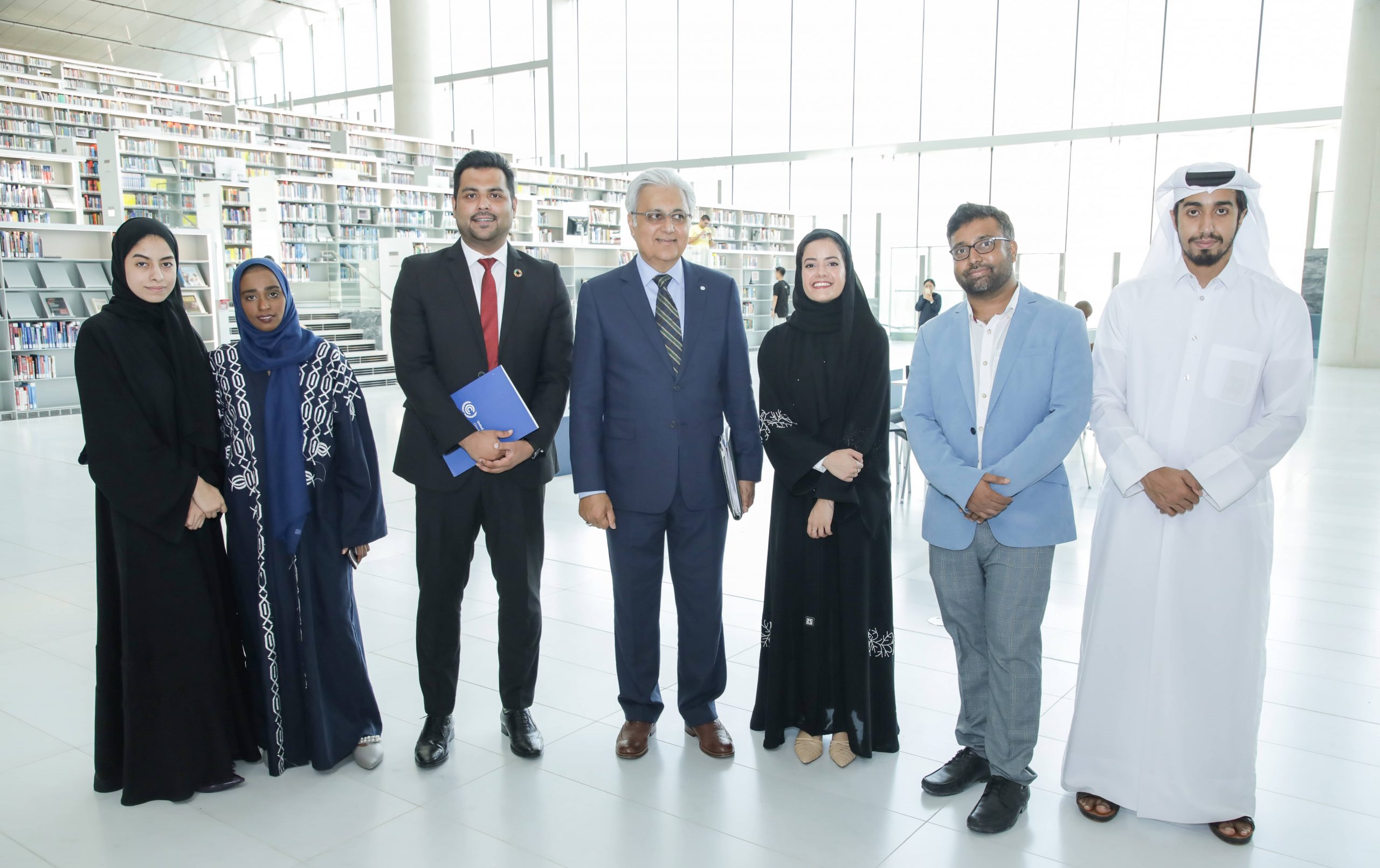 To what extent do you think Qatar contributes to sustainable development and addressing climate change? Where does more need to be done?
His Highness the Amir Sheikh Tamim bin Hamad Al Thani's participation at the UN Climate Action Summit is an example of Qatar's high-profile role globally. The nation's contribution of US $100 million to the Green Climate Fund helps poorer nations cope with the climate crisis. Nevertheless, Qatar is facing major environmental challenges, particularly around water security, carbon emissions, increasing energy efficiency, and protecting our marine environment.
What is your favourite place in Qatar to enjoy the natural environment and why?
One location in particular is the Al Thakira mangroves. It's a welcome surprise to find a mangrove forest such a short distance from industrial Al Khor. Because of the harsh natural environment, we have few native plants, and mangroves are one of those which help in the carbon cycle. Also, the mangroves attract migratory birds such as flamingos, which is a spectacular sight.