January 2020
---
The Supreme Committee for Delivery & Legacy
Football. A game defined by both its complexity and its innate simplicity. A sport that unites the world's highest-paid professionals with kids excitedly kicking a ball around a dusty backstreet.
Humans have always loved sport. But football is something else – it is the beautiful game. In 2022, Qatar will bring this beautiful game to the Middle East for the first time. In a celebration of the sport's impact, the Supreme Committee for Delivery & Legacy set up its Ambassador programme, harnessing the power of football to create positive social change far and near.
Q Life spoke with four Ambassadors – one Qatari, one Spanish, one Cameroonian and one Brazilian – who embody the spirit of the FIFA World Cup Qatar 2022™.
Their work as sporting standard bearers is educating and inspiring young people worldwide and ensuring a lasting legacy for Qatar and the region's football dreams.
Xavi Hernandez – a former Spanish footballer who joined Qatari club Al Sadd in 2014 before retiring as a player last May to manage Al Sadd.
Samuel Eto'o – a former Cameroonian professional footballer who twice won the UEFA Champions League, was four times African Player of the Year, and spent his final professional year playing for Qatar Sports Club.
Cafu – a former Brazilian footballer and record cap holder for the national side who works closely with Qatar's Josoor Institute, a regional centre of excellence for the sports and events industries.
Mohammed Saadon Al Kuwari – a former tennis player who represented Qatar in the Davis Cup and is today a leading Qatari sports journalist.
Several of these Ambassadors have been heavily involved in Generation Amazing – a football-for development initiative which uses the sport to educate and inspire young people. It has already reached over 500,000 people across the world, with projects in Brazil, Jordan, Lebanon, Nepal, Pakistan, South Africa and Syria.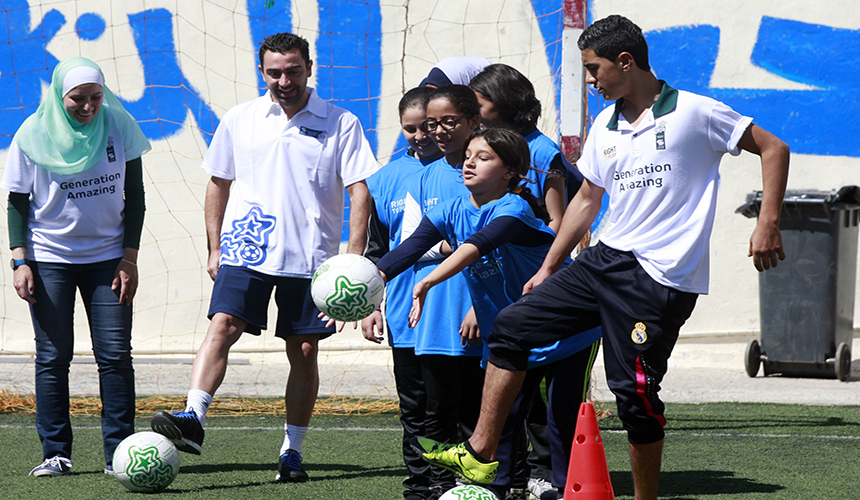 Ambassadors have taken part in coaching events and opened facilities, bringing the excitement of the 2022 World Cup to fans globally.
Samuel Eto'o describes the impact of his work, saying: "The World Cup is the biggest competition in football – there is nothing bigger – and I think that for the players who have had the chance to play in the World Cup there is nothing more beautiful."
"Football goes much further than politics and it's important that it travels the world because it's everywhere – it's an incredible social force. It has an impact on our lives even if some do not like football – we are always paying attention to football and I am happy that Qatar will be the face of it for a month during the World Cup. Qatar will be able to showcase the beauty of the Middle East to the world."
Other initiatives keeping the Ambassadors busy include the Josoor Institute, the Middle East's centre of excellence for the sports and events industries, and Challenge 22 – a regional innovation competition that invites people to put forward ideas that will contribute to an amazing tournament in 2022.
For his part, Cafu says: "It is an honour and a privilege to officially become part of the team helping to deliver the World Cup in Qatar. The World Cup has played a dominant role in my life."
"Through its legacy programmes, such as the Josoor Institute, Generation Amazing and Challenge 22, I have witnessed the Supreme Committee's commitment to ensuring Qatar's World Cup looks beyond the 28 days of football to inspire and help people far away and for generations to come. It is for these reasons that I did not hesitate to join the organisation and help it continue to deliver its work."
Xavi Hernandez says: "I have thoroughly enjoyed supporting the Generation Amazing programme since 2016 and look forward to maintaining a strong relationship with Generation Amazing and the SC during the lead-up to the 2022 World Cup."
"Through my work with Generation Amazing I have seen first-hand what football can achieve in communities in Qatar and across the region. Football has the power to unite people, dispel stereotypes and break down social barriers."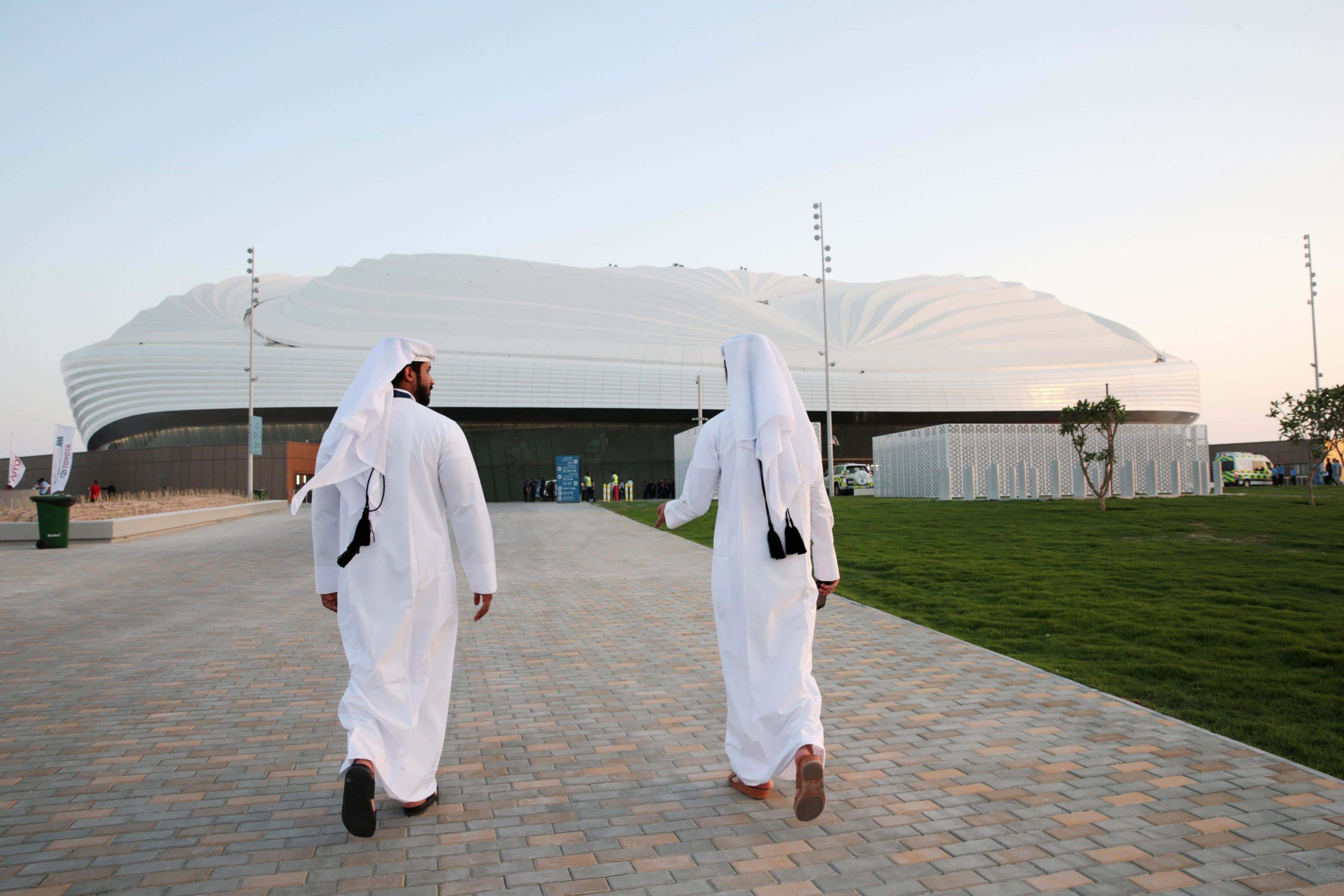 Mohammed Saadon Al Kuwari has a particular interest in driving a lasting legacy of national pride. He says: "Like every Qatari national, I remember exactly where I was the moment it was announced that our country would be the host of the FIFA World Cup in 2022."
"To stand here today as an official member of the team, working to ensure the enormous legacy potential of the tournament is realised, is a great responsibility – and a great honour."
For all the Ambassadors, this World Cup represents a huge opportunity to bring the positive power of football to a global audience, spreading the golden glow of the tournament far and wide.