August 2020
---
Denise Lozada, Cookie Project Qatar
For Denise Lozada, running a cookie business was not something she initially envisioned as part of her career plan. Having recently left her position at an engineering company, she took to baking as a form of stress relief. Although she had a renowned talent for cookie decoration, it was something that she initially did only for herself, or more accurately, for her family and friends.
"I made so many cookies that my son and husband couldn't eat anymore, so I gave all the cookies I decorated to friends. I created an Instagram page to document my progress and then people started asking if I was taking orders," Denise recalls. At first she was hesitant, as she didn't want it to become her full-time job, "but inquiries kept coming and coming". Eventually her business was established "by accident."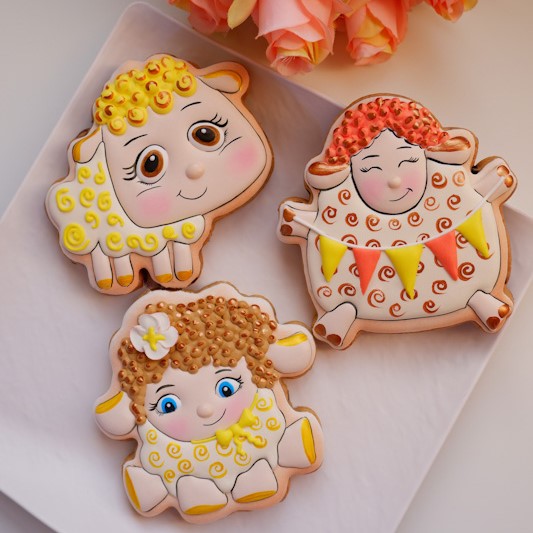 With intricate and colourful designs, it's not hard to see why Denise's cookies have become so popular. While she sees her cooking as "mediocre", as soon as experiments with icing began, "it was the start of an addiction I never saw coming." Some artists use pencils, paints and watercolours for their pieces, but for Denise, "dough and icing became my medium."
Denise's creations now enjoy a sizable online fanbase, with the Cookie Project having close to 7,000 Instagram followers. People are drawn to the page for the "pretty cookies and satisfying videos", and of course the famous cookie "calming effect." Denise is passionate about creating digital content, partly because it allows her to share her work with her customers, but "also with those who just want to watch how (elaborately decorated) cookies are made."
The pure joy etched across the faces of those who receive her cookies is one of Denise's favourite elements of the business. She notes that COVID-19 has proved difficult, in part, because she has been "missing the hugs and kisses when I bring their cookies and see their faces glow with delight." But Cookie Project has adapted well to the new regulations, and Denise has continued to relish her role as an entrepreneur.
"To be able to do this hobby and have people pay for it is the highest high as a solopreneur cookie artist. Is it a cookie? Is it art? I simply say that it's art you can eat."