June 2019
---
Vineet Bhatia
Michelin-starred chef Vineet Bhatia is accustomed to serving food at altitude. He is an advisor to Qatar Airways' menu team and his new restaurant, Indego 360 by Vineet, overlooks Doha 41 stories in the sky.
"The views here are absolutely stunning," he says from Indego 360, his restaurant located in Tower 1 in Abraj Quartier in the Pearl. "You can see Downtown, the Pearl, and beautiful uninterrupted 360-degree views of Doha. When I first stepped into the space, a Qatar Airways aircraft flew by and my heart started pounding with joy. You can't get much better than this."
Bhatia has a lifelong love of airplanes. Born in into a middle-class family in Mumbai in 1967, he explains: "When I was a young child, I didn't have an alarm clock. I didn't need one. I was awakened at six-thirty each morning by the roaring engines of the DC-10 that took off from the airport near our house in Bombay, India.
"I still remember those airplanes, not only because they were how I began each and every day, but also because my ambition at that point in time was to fly jets. I was always fascinated by them. I rode to school on a bicycle and I'd pass by a small flying club and stare endlessly at the Cessnas taking off and landing, marvelling at their speed and their aura of luxury."
Indeed, Vineet wanted to become a pilot, and applied to the Indian Air Force. "I became a chef by mistake," he jokes. "I wanted to be a pilot originally. I was told I was too short to fly a plane," he says. "They turned me down."
"Then I wanted to be a barman, and they said I was too short to stand behind a bar counter, so they put me in the kitchen. That was the best thing that ever happened to me. It was 1985, I fell in love with it, now I cook for a living."
This is something of an understatement. On the advice of his parents, Vineet also acquired a degree in economics. He trained with the Oberoi Group, worked in some of London's most renowned Indian restaurants, including the Star of India, and now runs his own glittering culinary empire.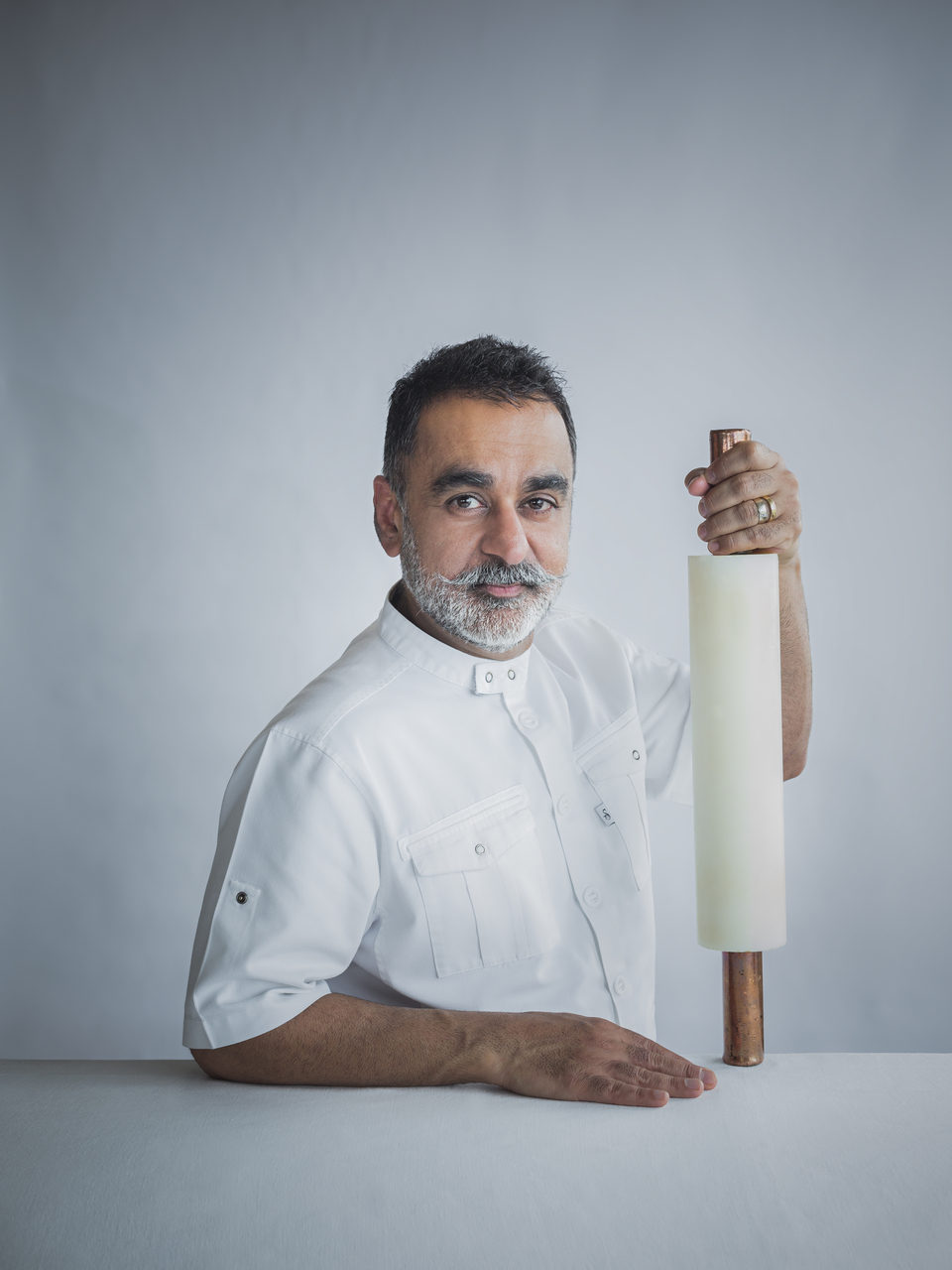 In 2004, he opened his first restaurant, Rasoi, in London's Chelsea with his wife, Rashima. It has received numerous international accolades, and he now owns nine restaurants worldwide.
A pioneer in the kitchen, Vineet was the first Indian chef to win a Michelin star. He has  written two cookbooks and had his own TV shows.
He also advised British Airways on its menus. He says: "I moved to London because of Heathrow Airport, so I could see the planes. I used to live under the flight path of the Concorde, and every evening I would watch it fly past. On the last flight of the Concorde, they served my chocolate dessert."
In 2009, he was named one of the 1,000 most influential Londoners for his cuisine, which he describes as "evolved" Indian cooking.
Now, he takes inspiration from Qatar. He says: "The souq is very inspiring, a proper old-fashioned genuine souq. When I arrived here twelve years ago and walked around there, I fell in love with it.
"The aromas wafting in the air, the spices, the culture, the fabrics, the people, the falcons. You also get to see what the locals like to eat, because we always incorporate things from the local culture into our cuisine."
He adds: "There is a cross-flow of ideas. Here in Qatar, we use za'atar leaves, sumac powder, rose petals, pistachios. We had on our previous menus a Pearl biryani, our nod to Qatar – we made small pearls out of vegetables, wrapped in silver leaf. It was quite stunning."
He says the historic links between Qatar and India made Doha the natural home for his most ambitious venture.
"Because of the association Qatar has had with India for so many years, Qataris understand Indian cuisine," he says. "It is no problem sourcing things like spices. There are new Indian restaurants popping up all the time, because there is a demand."
He adds: "I hope that our two nations can forge even stronger links in the future. We have already got very strong foundations.
"Qatar has changed a lot over the last twelve years, and I am very pleased to be part of the change. I would encourage Indian people to travel here, because it is a beautiful and modern city."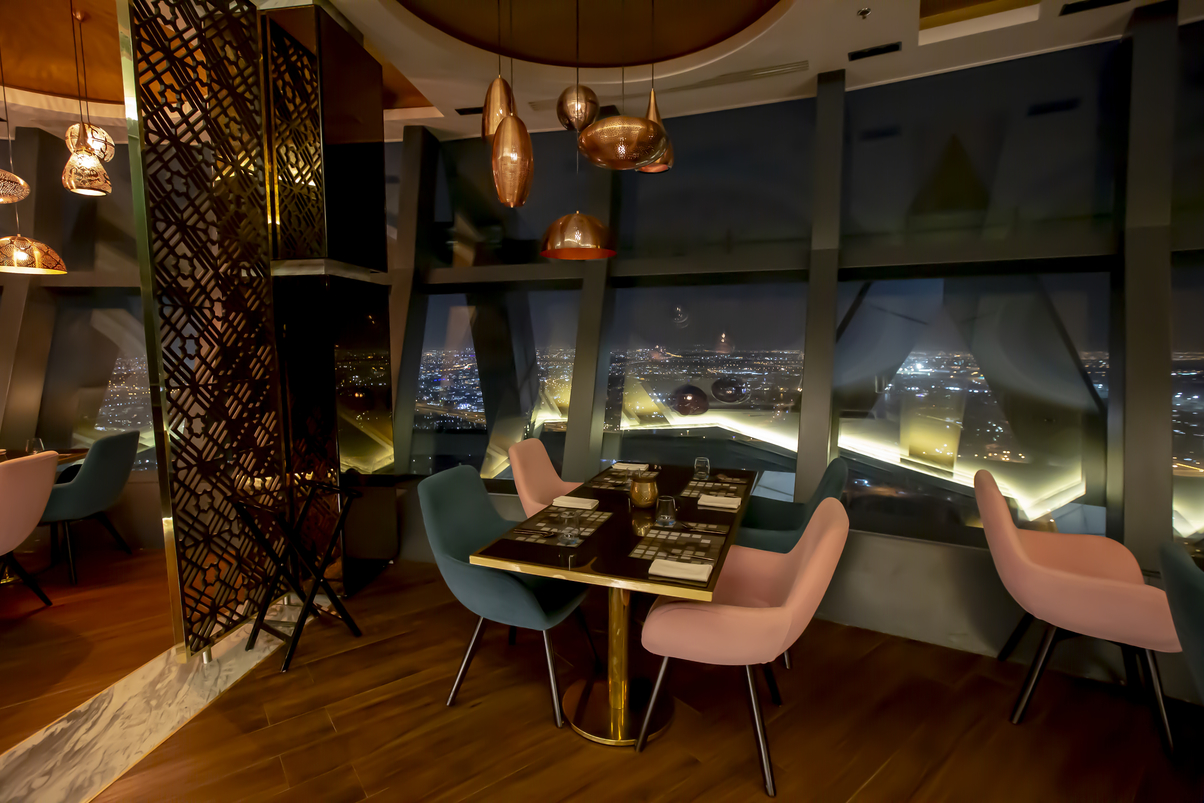 He is of course extremely proud of Indego 360, which is the tallest Indian restaurant on the Arabian Peninsula. "This is our new baby here at the Pearl," he says. "It has been amazing to bring this concept to Doha."
Cooking comes naturally to Vineet, whose mother is also a dedicated foodie, but he has some tips for amateurs too.
"The best tip I can give to anybody is you have got to cook from your heart," he says. "You have to have a passion for it. And never over-complicate things. Keep it simple, keep it clean, and cook from your heart."
And if he were to give another life lesson, it would surely be: aim high.