June 2019
---
Fatma Al Shebani
Challenging, reverential and pioneering in equal measure, Fatma Al Shebani uses traditional Qatari motifs to create art in a modern setting.
Can you tell us about your journey as an artist?
I like to believe that art chose me. Ever since I was a little girl, I had big questions about the nature of the world, wondering what God has created. I grew up watching this world in deep silence with a big appetite for the amazing colours that life has to offer.
At university, I turned my dreams and visions into physical sculptures and paintings. I have run exhibitions across the Arab world, and internationally from London to New York to Paris.
What has been your proudest moment since your career began?
Painting graffiti on the West Bank wall, along with my solo exhibition in Bethlehem in 2013. I interacted with the people living in Palestine, and hope that I have changed the way others think – and even perhaps encouraged other artists to follow in my footsteps.
Another proud moment was when my first sculptures were erected in public squares in Qatar.
Much of your art integrates traditional Qatari culture into a modern setting. Why is this important?
I am a rebel when it comes to art, innovation and creating new things. Most of my artwork has come from traditional concepts because I believe that through this kind of artwork, the younger generations in Qatar will still be able to visualise the culture of the past. Even now that we are living in the modern age, I hope it can still be preserved and valued.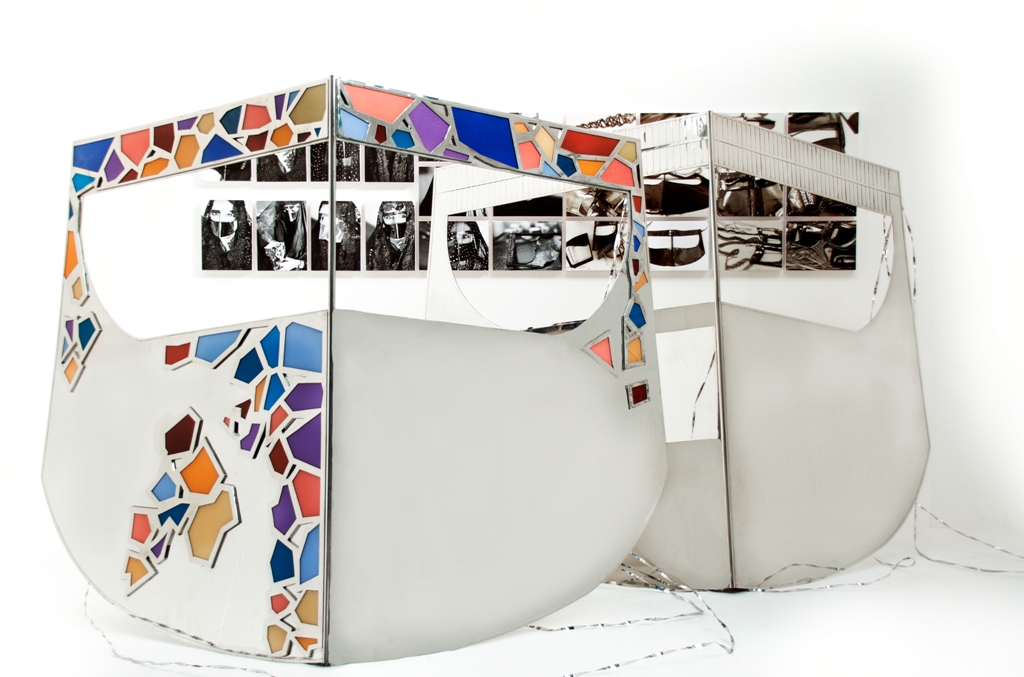 What does your Batoula art piece mean to you?
In Arabic history, the Islamic mask for married women, the Batoula, is considered an important part of any woman's dress. It was a signal differentiating young girls and older women.
Growing up, I adored older ladies and it was always a pleasure to take a peek under their Batoula to see their faces filled with love and motherhood. I remembered the purple pigment the Batoula leaves behind on the forehead, which is said to protect the skin from ultraviolet light.
The Batoula sculpture was created while I was revisiting memories of my childhood, the simpler life and the beautiful faces I have seen covered by a mask that holds behind it many stories – especially love stories.
Recently, you also created the installation titled "The Mother". What does it mean?
"The Mother" is a conceptual artwork inspired by our homeland. The artwork is influenced by the look and feel of the tree, where obstacles may hinder its growth and prosperity, but despite its small size, it stands tall and shades those underneath.
When you inherit the seed of glory, you inherit too the storms, earthquakes and volcanoes that come along with them, but the storms leave behind fertile land that promises a better future.
Audiences can interact with "The Mother" by writing letters to our homeland and hanging them on the barbed wire entwined around the tree to make it grow and bloom ever larger. I proposed this concept in memory of the first year of the blockade imposed on the State of Qatar on 5 June 2017.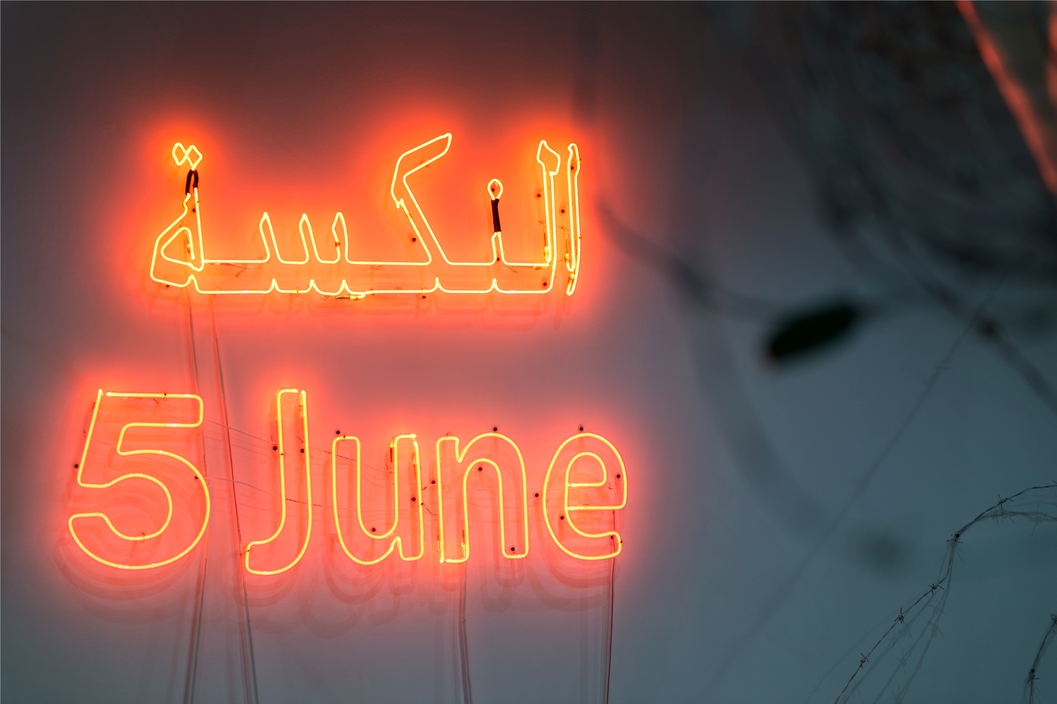 How do you see the art scene in Qatar developing over the coming years?
Qatar's art scene is diverse and growing.
In Qatar, contemporary art is the genre of choice. We are opening museums, such as the National Museum of Qatar, which is bound to become another icon of Qatar's glory. We have the Museum of Islamic Art, Mathaf Arab Museum of Modern Art, Sheikh Faisal Bin Qassim Al Thani Msheireb Museums, Katara Cultural Village, and many galleries.
I am glad to say, the art scene in Qatar is thriving.