January 2020
---
Dana Al Fardan
Dana Al Fardan is Qatar's leading contemporary composer, musician, songwriter, and symphonic artist. She is the official composer for Qatar Airways and her first West End musical, Broken Wings, had sold-out shows in London and came to Doha last November.
Over two million people a month listen to this music, which uses the distinctive Arabic rebaba instrument, and Dana is one of the most widely listened to composers in the Middle East.
Her music has become the sound of Qatar, and she is a national icon, acting as a cultural ambassador for the country internationally.
And yet Dana did not have a traditional musical education, instead studying international relations and gemology, so that she could enter the family business.
A compulsory course in Arab studies ignited her love for the region, however, inspiring her to create music. Her sell-out show Broken Wings was based on the life of the poet Khalil Gibran.
Dana, whose next musical Rumi opens in 2020, says her pride in her home country provides inspiration for her art. "Qatar has a very unique place in the world and it has a very rich cultural heritage," she says. "I want to tell the story of Qatar to a global audience. I'm very proud of my heritage and I want to show the world our colours."
The Qatari sea-faring tradition is one element she has drawn on to create the innovative music for which she is famous.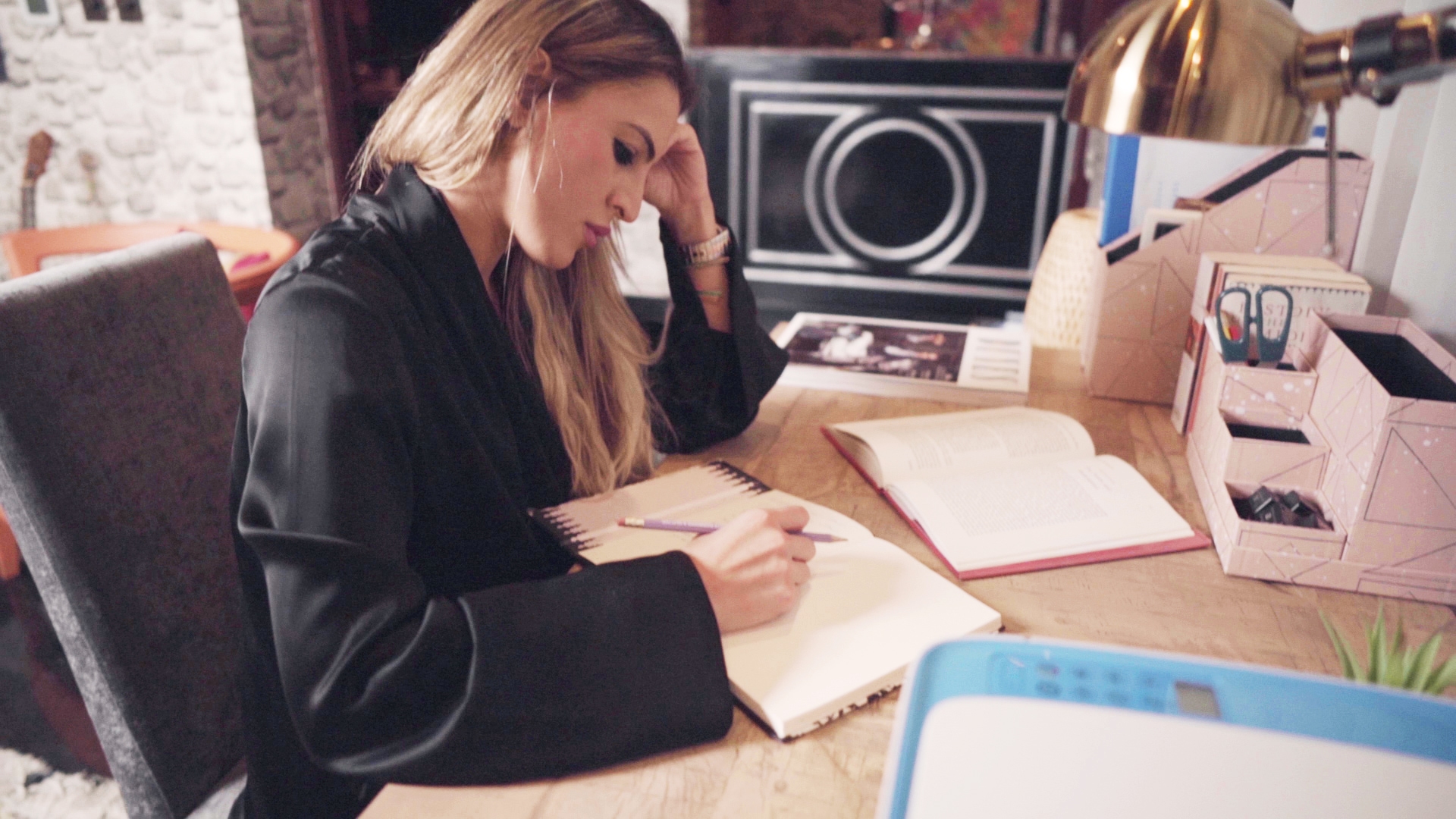 "One of the things that I've personally taken away from Qatar was the pearl diving tradition," she says. "I've incorporated that into my music to provide a new sound, a sound with a level of authenticity that is in demand in classical music with a character and a texture."
"My grandfather's background is in pearl trading. Percussion plays a pivotal role in the music of the sea, specific to pearl diving. There is a specific percussion pattern for when the boat leaves the shore, for when the boat is coming in, for when they're lamenting their situation, they're looking for the pearls, they find the pearls, they don't find the pearls. And on top of that, there's always a gentleman chanting."
"So when I started to understand the sounds and the framework, I understood how to incorporate that on a more modern neo-classical orchestration to make that accessible and to tell that story to an international audience."
She recently performed at the 2019 UN Day Concert in New York, and took inspiration from the children she met. She says: "I was asked by the UN to write a song to create a campaign with Qatar Charity for a refugee camp in Jordan. They were dealing primarily with Palestinian refugees. It was to create food baskets during Ramadan. I went with them to Jordan and I was absolutely blown away by the children that I met. They are highly ambitious, highly intelligent children, but life had dealt them a very difficult blow. And yet, they were incredibly optimistic."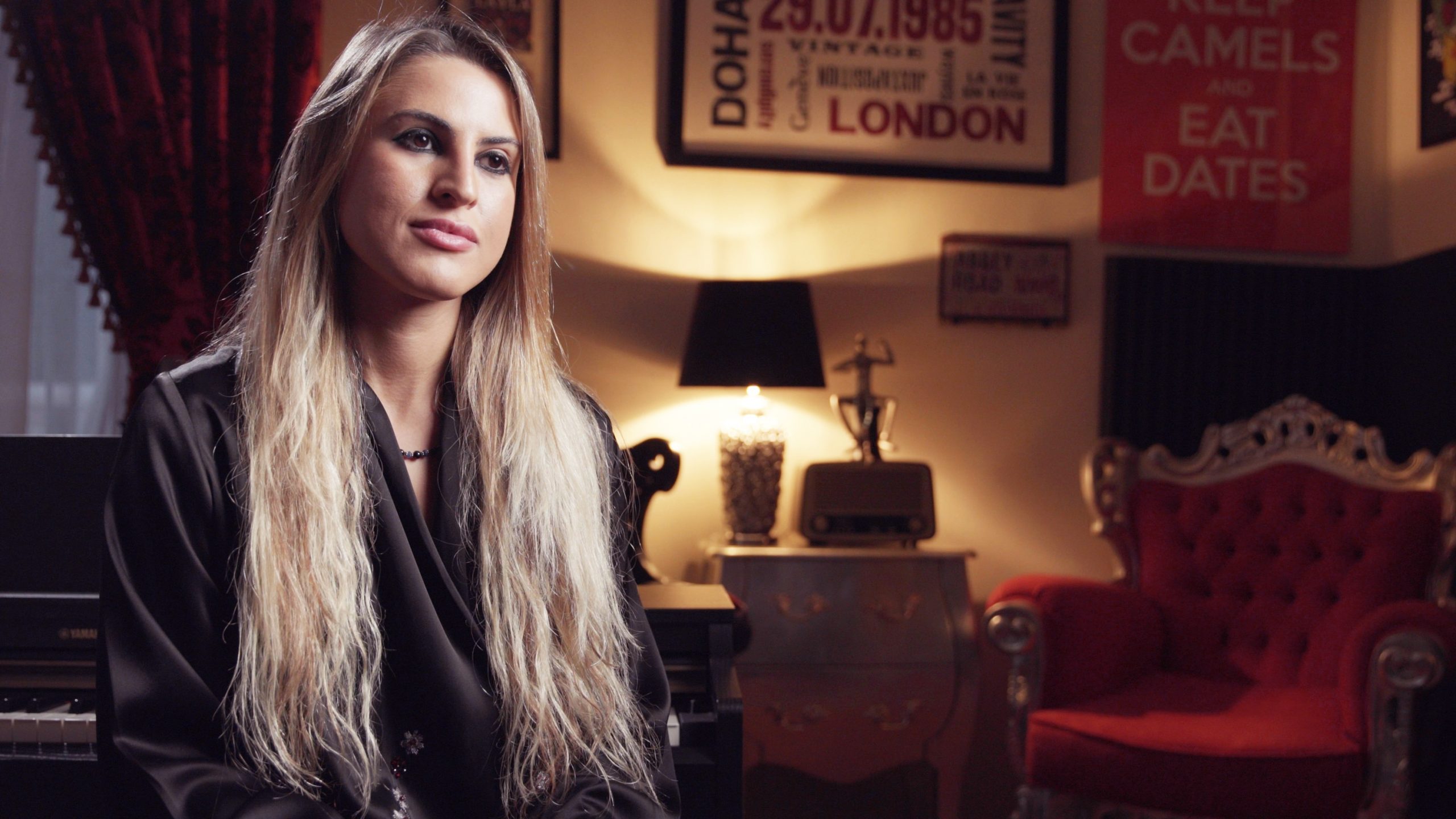 She is a musician, but also a businesswoman, and says: "My mandate is generally preserving Arab heritage in a way that is exportable to international markets."
"My recent concert in New York, at the UN, featured a range of different sounds, different soloists, different instruments that are universal in their scope but that have a very distinctly Arabian feel. The message is the fact that music speaks any language, but then you will hear an accent or a dialect that is distinctive to the origins of the identity of that instrument or person."
She adds: "Of course, individuality is very important. That's what colours us. That's what makes us interesting. That's what makes us want to interact with other people. It's just developing the tools to communicate regardless of the differences, to celebrate the differences. That's the role of music. That's what I've been trying to do. That's the reason I want to tell the story of my country, Qatar."