June 2018
---
A dream come true
How the Young Qatari Designers Initiative has helped jewellery designer Sara Al Hammadi to realise her dream.
As the bride floated into the ballroom, Sara Al Hammadi was transfixed by the glittering gems that adorned her. The glamorous fairy-tale weddings of Qatar eventually inspired this young designer to set up her own bespoke jewellery company, which now provides women with bridal jewels and much more.
Sara says: "At weddings in Qatar, I watched women enter the ballroom with gorgeous gleaming jewellery. I've always seen bridal jewellery like one of Picasso's well-known artworks. They seem like a mixed-up puzzle with shapes but, at the same time, they all somehow fit so smoothly together in one place.
"I am intrigued by how there can be so much detail in one piece but, on the other hand, it has that gentle delicate feeling."
Setting up her own company was a dream come true for Sara, allowing her to develop her intricate imaginative designs into delicate works of art. She says: "Since I was a child, I've also always loved to draw repeating patterns. These patterns inspired my
jewellery designs and my interest in making bridal jewellery.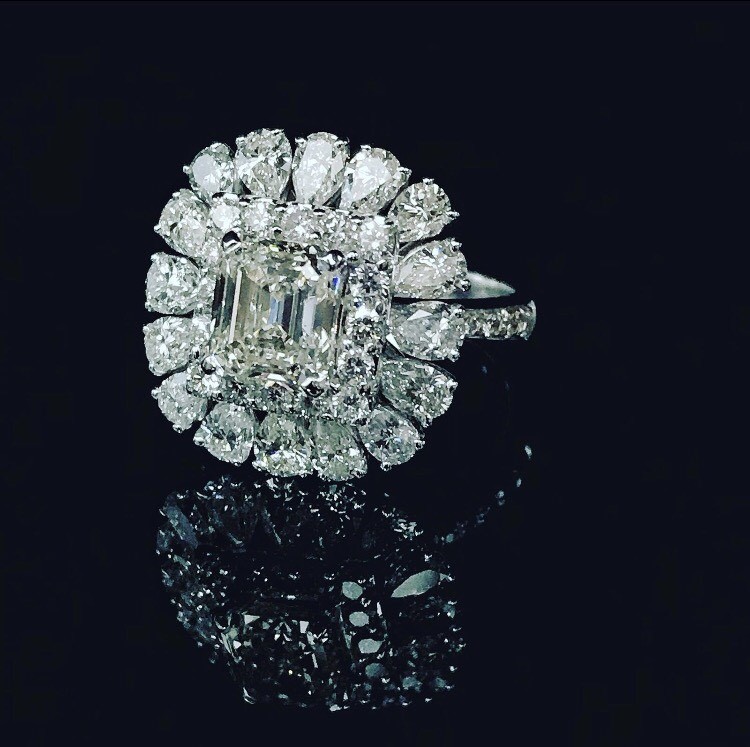 "Sketching abstract shapes came naturally to me, and I always ensured symmetrical motifs were part of the piece. This is what draws attention to my jewellery and makes it stand out. Gradually, I entered a whole new world of design, introducing colours and different precious stones, developing my own unique style."
Certainly, it is a style that is now much in demand. Since setting up her business, Sarah's & Co, four years ago, Sara has found that there is a thriving market for her designs. "Most women around the world want to have bridal jewellery laid on their necks and hanging from their ears on their wedding day," she says.
"I started with simple gold pieces and incorporated a lot of filigree work into my very first designs. Women want to have something special, created just for them to celebrate special moments in their life."
She noticed that some women were fond of the smaller and simpler pieces, while others favoured the large extravagant eye-catching pieces that she offers, so she has developed both strands of her work.
Her collection now has a classic look, along with some contemporary designs and simpler pieces. The jewellery displays her flair for exotic colours. She says: "I took this step so that all women of all ages have a variety to choose from in my collection."
There is also much technical expertise involved. Sara has had to learn how to work with rare gemstones and different precious metals, mastering the age-old craft of fine jewellery and acquiring techniques beyond her natural skill in sketching creative designs.
The hard work has evidently paid off. In 2017, she became part of the Young Qatari Designers initiative, allowing her to canvas opinion on her designs from locals and gain national and international recognition for her work. She says: "The scheme aims to motivate more young Qatari women to start their own businesses and use their imagination in creating remarkable artwork and jewellery.
---
"Doha Jewellery and Watches Exhibition also gave me the opportunity to interact with customers. It was interesting meeting new faces and getting their impressions of my jewellery, and wonderful to collaborate with other designers." 
---
"It was a great opportunity to meet other young Qatari designers, discovering each other's ideas through their jewellery and swapping our ideas about what is trending now in Doha in terms of jewellery."
Now, when Sara attends weddings, she often quietly admires her own designs as the bride enters the ballroom and can reflect on her own personal dream come true.