June 2018
---
Golden Girl
How the Young Qatari Designers Initiative has helped jewellery designer Ghada Al Buainin to grow her business. 
How long have you designed jewellery?
Since I was young, I have loved creating and designing things. I designed my first piece of jewellery when I was 21 years old – it was a pipe-in-gold bracelet that I made as part of a summer art project. I was so proud of the piece, and I've mostly used gold in my designs ever since.
What does your typical day look like?
I'm always looking for inspiration around me. My Digital Garden collection was inspired by chicken wire that was lying around my bedroom! Most days I visit a nearby hardware store to find ideas. When I find something inspiring, I make a story of the collection or piece of jewellery I plan to design, to help me to create the final designs.
How has the Young Qatari Designers Initiative helped you?
Before joining the Young Qatari Designers Initiative, I struggled to find a retailer that would sell my jewellery in Qatar. I could only sell online or abroad. The initiative gave me the opportunity to showcase my pieces in Qatar for the first time, at the Doha Jewellery and Watches Exhibition in 2017 and 2018, alongside some of the world's top
brands. This has opened a lot of doors for me.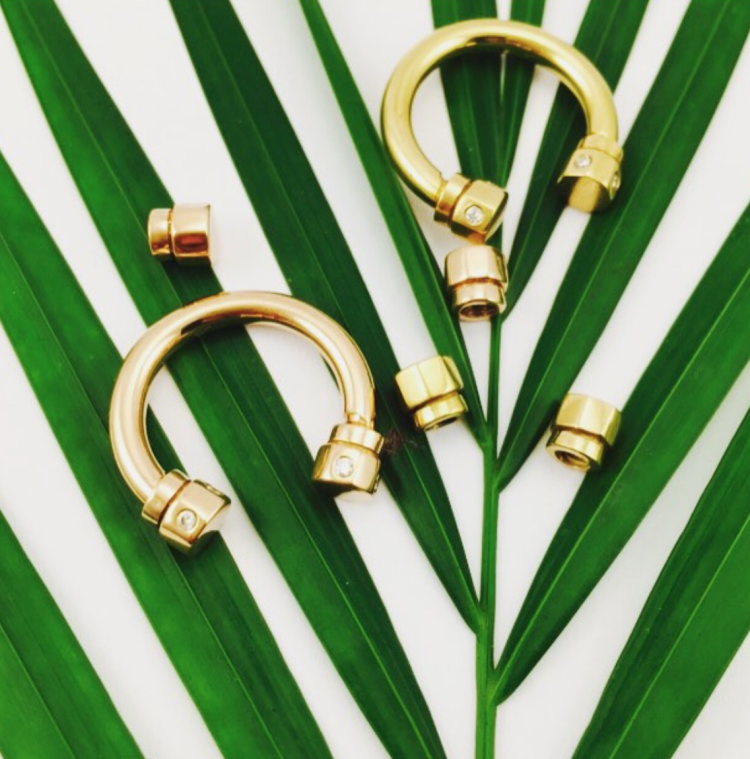 Do jewellery designers in Qatar support each other?
The Young Qatari Designers Initiative has helped to foster a sense of community among jewellery designers here. I've met a lot of other designers through the scheme,
and we keep in touch to support each other. It's been great to meet other designers with different styles, levels of experience and stories to tell.
Do you think Doha is a good city for artists and designers?
Absolutely. Qatar has always supported the arts. One example is the Doha Fire Station, which has been converted to be a residence for upcoming artists. Thanks to programmes like this, each year there are new designers and artists bursting onto the scene.
What has been your biggest challenge?
Starting my business and creating a brand. The first time I showed my jewellery to retailers was at an exhibition in London. I had just designed my first ever piece – the pipe-in-gold bracelet – and had plans to travel to London in summer. A friend recommended that I create a collection and show it off at an exhibition in London, and I did. When I returned from London, I knew that I wanted to start my own business. But I knew it wouldn't be easy!