June 2018
---
Executive Director of Education Above All Foundation's Reach Out To Asia (ROTA) programme, Essa Al Mannai, reflects on the rewards and challenges of delivering educational initiatives in over a dozen countries
Guided by Qatar's 2030 National Vision, ROTA's volunteer-led work to increase access to quality education among underprivileged school children throughout Asia is nothing short of inspiring.
Tell us about your current position at ROTA?
I first joined ROTA in 2009 and serve as the programme's Executive Director. My principal professional endeavour is implementing the strategic course set by our leadership. During this tenure, I have led a variety of initiatives in 15 countries across Asia and MENA, including Indonesia, Pakistan, Nepal, Palestine, and Lebanon, as well as in Qatar itself. These projects typically involve educational leadership and teacher training, as well as sports, environmental and skills development.
What is your favourite part of the job?
Being part of ROTA's working environment is truly an exceptional experience in itself. Working on a daily basis with a dedicated passionate team really enriches the professional journey, and instils a sense of confidence that we can overcome any potential challenge together. Also, the diversity of our projects, partners, and beneficiaries brings a sense of excitement and helps avoids routine.
What has been your most challenging moment at ROTA?
The bombing of our schools in Gaza was without doubt one of the most traumatic and challenging moments. Yet it is also an example of our resilience, and how we can transform a sad event into a success story. The children's incredible enthusiasm to continue attending school, despite the severe damage, inspired us to rebuild in record time, and the project is now fully functioning again. ROTA has worked hard to rehabilitate the educational environment in Gaza since 2014, and is determined to continue these efforts to ensure children in the Strip receive the education they deserve.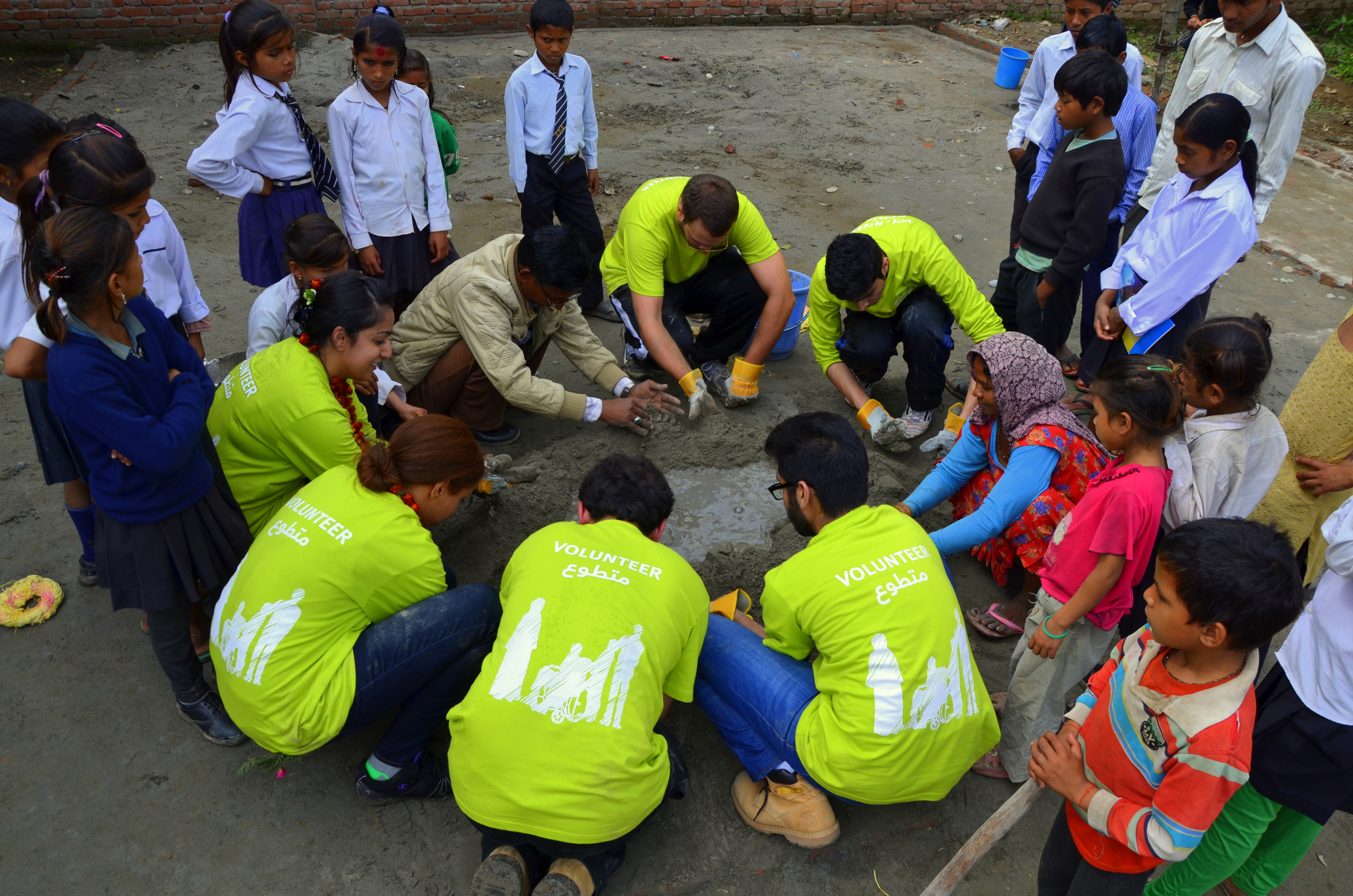 What ROTA initiative have you been most inspired by?
The Al Koora Art Project was a concept developed by ROTA's Volunteer Programme that connected children with special needs with a collective of young aspiring Qatari artists. To celebrate Qatar's successful 2022 World Cup bid, the children and artists created works of art that represented different elements of Qatar, its people, and its natural environment in the past, present and future. These works of art were then auctioned at ROTA's 2011 Gala Dinner, raising a phenomenal USD 1.5 million, which went on to fund numerous educational initiatives across Asia. Today, the Al Koora pieces are on show at Hamad International Airport alongside artwork by internationally-acclaimed artists.
How has ROTA benefitted from joining Education Above All (EAA) Foundation?
From my perspective, the added value has been two-fold. By merging with EAA, we have gained tremendously from the patronage and leadership of Her Highness Sheikha Moza bint Nasser, Founder and Chairperson of Education Above All Foundation. Beyond this, we see a two-way experience-sharing benefit: ROTA has learnt from EAA's extensive experience and best practice, while EAA has brought to the table its own pool of knowledge on increasing access to quality education, youth empowerment, and the value of strong community engagement.