December 2016
---
Camel racing is a hallmark of Qatari culture
Today, it remains a prominent attraction in the small hamlet of Al Shahaniya, home of Qatar's popular camel racetrack. At the Al Shahaniya racetrack, an hour's drive from downtown Doha, visitors can view the fiercely competitive and highly expensive domestic and international tournaments.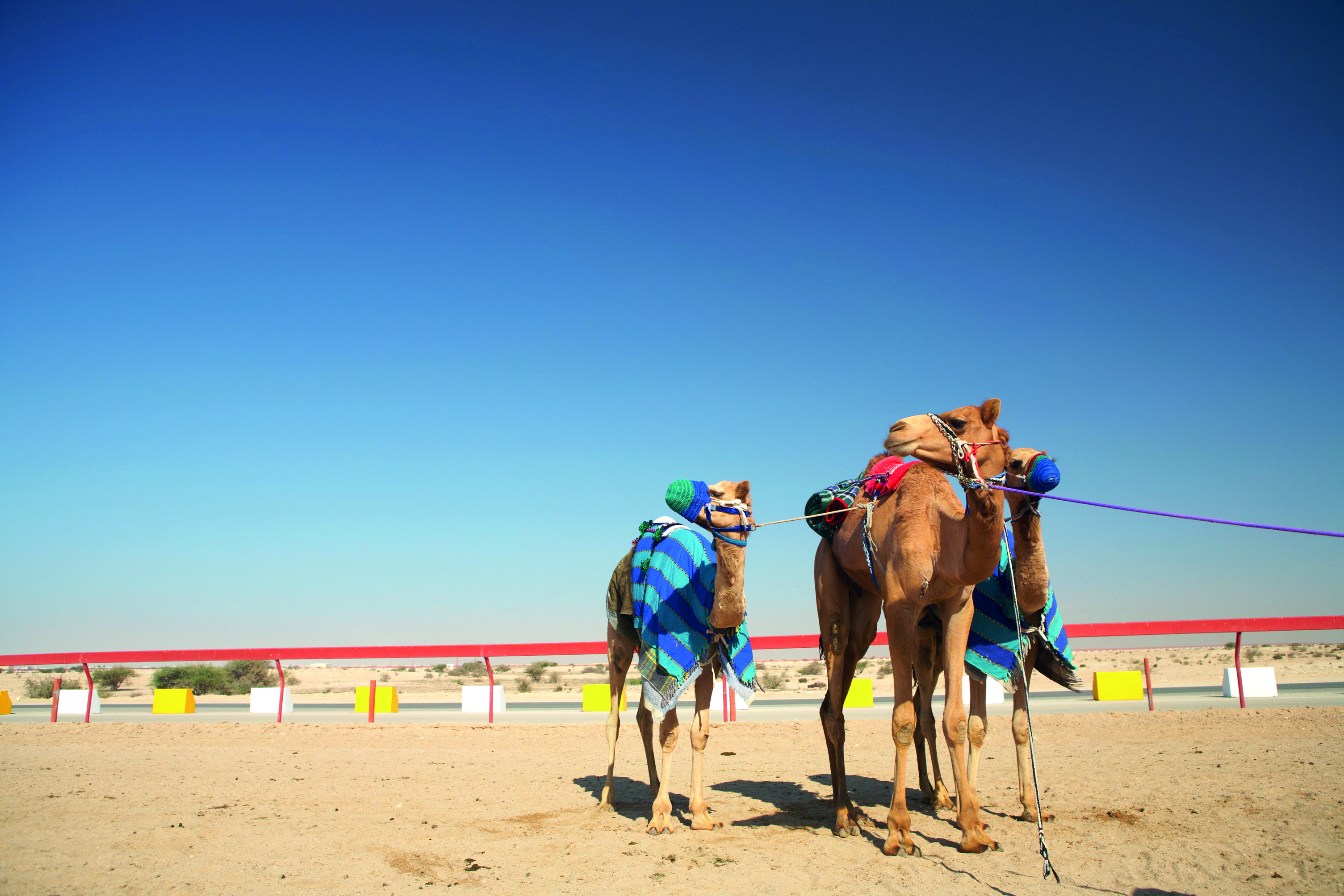 But the tradition has evolved. Now, remote-controlled jockeys direct the camels on the course in a unique clash of modern and ancient sport. The small robot jockeys are clothed in colourful racing silks, riding the creatures across the sands to the delight of locals and tourists alike.
The regular flow of camels to and from the track during the race season doesn't quite compare to the more than 6,000 camels that participated in the Al Shahaniya Festival last year. Prizes included golden and silver daggers, with the sword of His Highness the Emir awarded to the winner of the final event: His Highness the Emir's Main Race.
Although professional camel racing started in Qatar in 1972, the sport is a pillar of tradition, and the racetrack is a must-see for any visitor to Doha.
---
Did you know?
Racing camels can reach speeds of up to 40 mph.
---