December 2018
---
Ali Abdulla Al Dabbagh
One eye test at a time, Qatar Creating Vision works tirelessly to prevent childhood blindness in some of the world's most disadvantaged communities
Preventing childhood blindness is surely one of the most valuable of all goals. Qatar Creating Vision is on a mission to do just that – in some of the world's most disadvantaged communities.
Qatar Creating Vision was established in 2015 thanks to the generosity of the Qatar Fund for Development (QFFD). Led by the international eye care charity Orbis, it aims to deliver 5.6 million eye tests and treatments to children across India and Bangladesh.
There are 473,000 blind children across these countries, with more children affected by blindness in India than anywhere else in the world.
Schoolchildren are tested and given glasses if necessary, so they can see the blackboard. Antibiotics are given for infections, preventing sight loss. And teachers and health workers are trained to spot eye conditions, so they can be treated promptly, even in remote rural settings.
A specialist centre in Bangladesh now tackles Retinopathy of Prematurity (ROP), an eye condition affecting premature babies.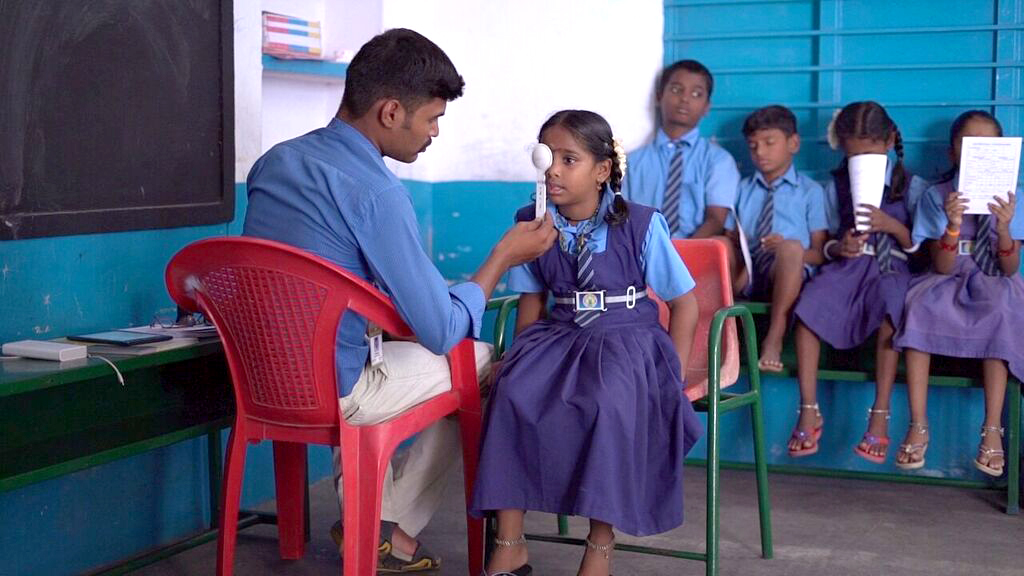 Ali Abdulla Al Dabbagh, Deputy Director General for Planning at the Qatar Fund for Development, says: 'Qatar Creating Vision programmes run all year round and to date over 3.6 million screenings have been provided to children, and over 45,000 people have been trained on eye health, from ophthalmologists to health workers to religious leaders.
'Around 179,000 spectacles have been prescribed to children and a further 1,100 surgeries have taken place.'
He adds: 'At the heart of the programme is the mission to identify any abnormality in children's vision through timely screening, to prevent childhood blindness, and help break the cycle of emotional trauma, social exclusion, and economic hardship that usually accompanies people who have blindness.'
The programme in Bangladesh has been supported by the Orbis Flying Eye Hospital. From the outside, it seems like a typical passenger plane – but on the inside it is truly unique. It features a state-of-the-art teaching facility, complete with operating room, classroom and recovery room.
Over the course of two weeks, 18 Orbis medical volunteers from around the world shared their skills with local eye-care teams.
During the programme, 50 medical professionals were trained and 75 people – including 23 children – were treated.
This year, the programme expanded to support the displaced Rohingya people, struggling with sight loss within camps in Bangladesh. More treatments have been required than expected and most are severe cases, as the majority of Rohingya people have never had access to eye care.