December 2018
---
Afraa Al Noaimi
How can football positively impact the lives of one million young people in the next four years? Acting Executive Director Afraa Al Noaimi explains
The name says it all. Generation Amazing uses the power of football as a catalyst for social change to educate and empower the next generations in Qatar, the wider Middle East and Asia.
Inspired by the 2022 FIFA World Cup, the programme uses football for development training to enhance the skillsets of young people, and create leaders who can make a difference in their communities. It aims to spread the World Cup effect further afield than the eight magnificent stadiums currently being built in Doha, constructing pitches for communities globally.
Afraa Al Noaimi, Generation Amazing Acting Executive Director, says: 'We are working with school children and workers in Qatar, as well as youth in countries across the Middle East and Asia. We build infrastructure while at the same time training coaches to make it a sustainable programme within each community.'
Having begun in 2010, the programme aims to leave a legacy beyond the excitement of the World Cup. Al Noaimi adds: 'We aim to transform a million lives through football outreach and education by 2022.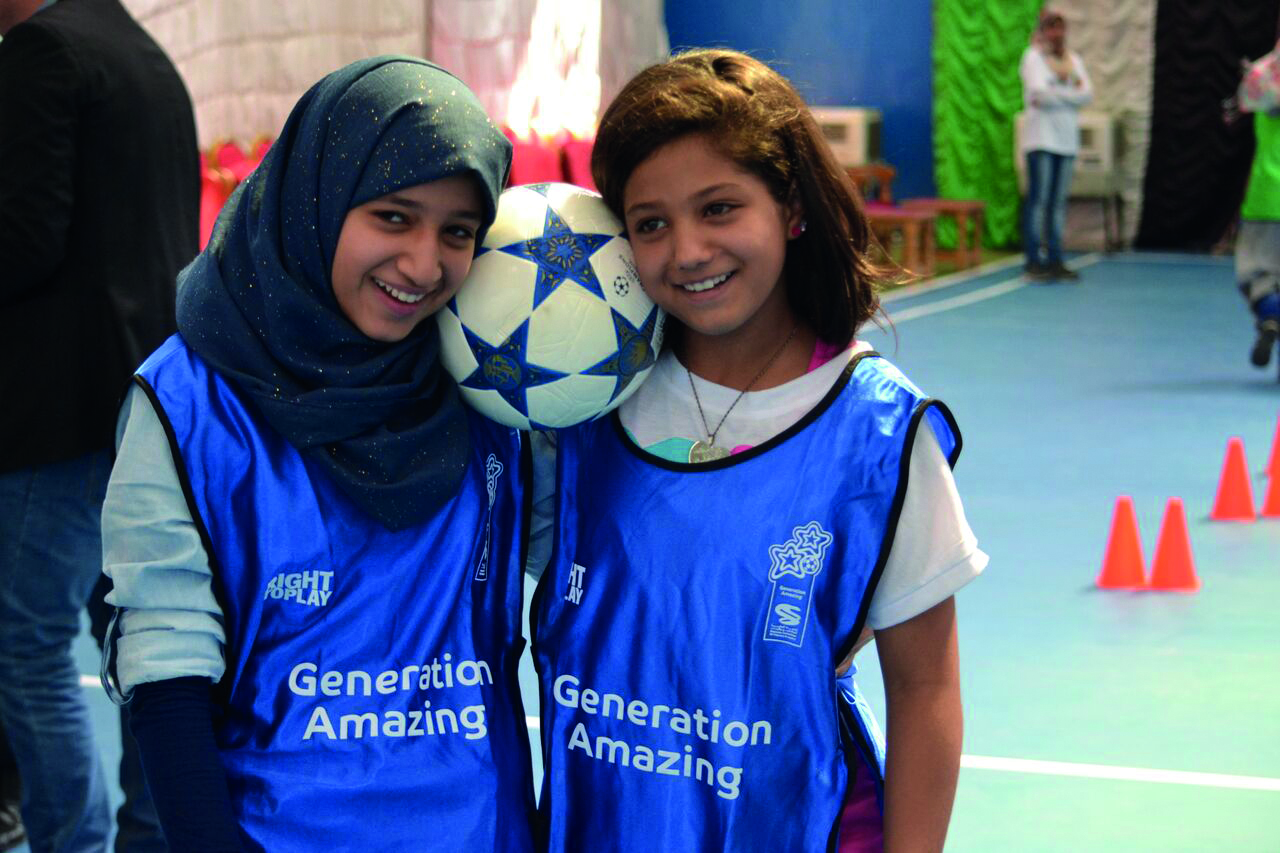 This includes our beneficiaries of the programme in Qatar, as well as young people in the other countries we operate in Nepal, Pakistan, Jordan, Lebanon, the Philippines and India. Targeting vulnerable and displaced people, we empower a new generation of young leaders to transform their communities through sport.'
The project is important both for young people and migrant workers. She adds: 'This is the first programme in the world which uses football to enhance the lives of workers both in Qatar and in their communities in Asia, giving back to those building our country. It fits perfectly with Qatar's long-term vision to leave a lasting social, human and economic legacy from hosting the tournament, tangibly improving lives across our region and continent through the power of football.'
Recently, Generation Amazing ambassadors helped to support the disaster relief efforts in Kerala, India, after the area was devastated by severe flooding. Al Noaimi says: 'That was a proud moment for me, as it showcased how far we have come with the programme, and the potential we have to achieve further significant results as we work together with our ambassadors and partners.
We have just recently celebrated the significant milestone of reaching over a quarter of a million beneficiaries across the world, which puts us well on the way to achieving our ambition of positively impacting the lives of one million young people by 2022.'