August 2019
---
Qatar Reads
"Reading creates leaders, thinkers, and innovators," reflects Al-Jazi Al-henzab, Project Manager of Qatar Reads. Two months after its launch, Al-henzab tells Q Life how Qatar Reads is already cultivating a new generation of readers throughout the country.
What was the inspiration behind the Qatar Reads campaign and what motivated you to get involved?
I wanted to work on this particular initiative – Qatar Reads – as I love books, and for me personally reading has had a tremendous impact on my life.
I want to share this passion I have for reading with others and encourage people in Qatar to read. Ultimately, this initiative aims to help people achieve their goals through reading, discovery and innovation.
Why is nurturing this reading culture in Qatar so important?
Reading creates leaders, thinkers, and innovators.
I believe if we are successful in creating habits individually, we will inspire a nation collectively. Reading challenges pre-existing beliefs and helps people develop on a personal and professional level.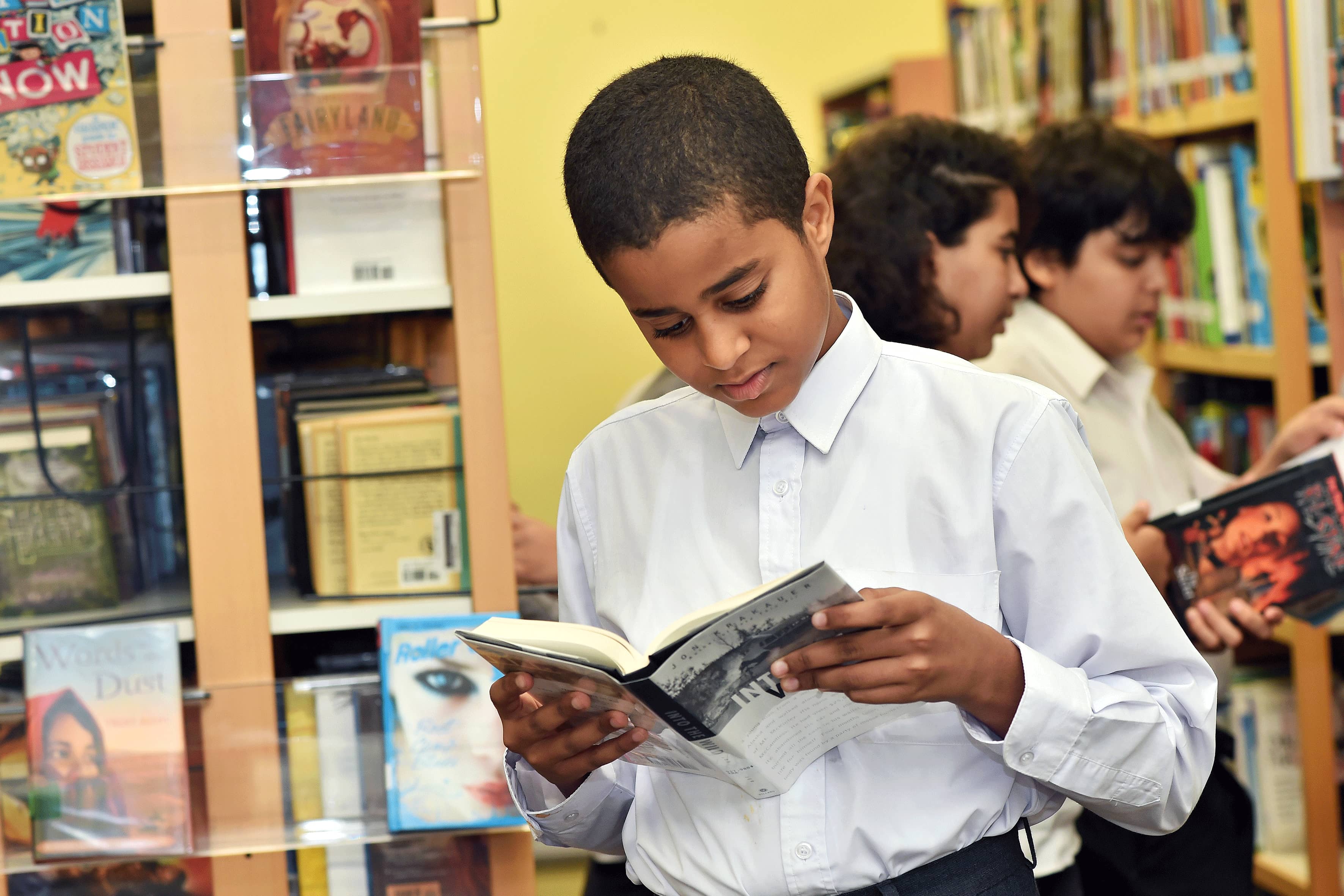 How does Qatar Reads work to foster a culture of readers?
A culture of reading isn't just confined to books – it encompasses the entire experience. It's about creating a habit of reading, including reading for fun and reading as a family activity.
Through Qatar Reads, we aim to develop this through a series of programmes, such as the 'Family Reading Program'. Subscribers to this programme receive a monthly package of books and activity sheets via specially created mailboxes in the shape of houses which can be found outside homes across Qatar. Subscribers are also invited to attend exclusive events.
Our programmes have different purposes and were created based on the challenges we identified within the community – they are custom made for the needs of our various audiences.
What has been your most rewarding moment or proudest achievement of the Qatar Reads campaign to date?
Simply seeing children holding books as if they were carrying their favourite toy – not associating reading with being a boring, or menial task. Also, meeting parents who can see and feel a difference in their children's behaviour brought about by their new-found love of reading.
How great an impact does this campaign have across Qatar?
Even though Qatar Reads was only launched in June 2019, we have already impacted many families. The 'Family Reading Program' has been extremely popular and has already reached 260 families and over 500 kids.
The social media engagement rate, the attendance to events, and the overall feedback has been great and is very encouraging.
How impressed have you been by the enthusiasm shown by children across Qatar?
Children are thrilled with the variety of books and comics we are providing. We have received fantastic feedback, our participants are particularly excited to see so many local references in the content – from local names to local locations, such as Hamad International Airport, Qatar National Library, the National Museum of Qatar, Katara, and more! It makes the experience relatable and real for them since the content reflects where they live.
What is your vision for the Qatar Reads campaign over the next five years?
Through this initiative, we want to create a generation of self-sustained readers who can influence generations to come. I hope that our participants become ambassadors for Qatar Reads, helping to grow the initiative and spreading our values, effectively turning it into a national movement.
Ultimately, I want to see reading become "cool" in Qatar.