September 2020
---
Vahid Suljic
Vahid Suljic recognised a need for a lively online student community in Qatar and started on the road to create one in 2014.
Six years later, his platforms @Students_Qatar on Instagram and 'Campus & Student Life in Qatar' on Facebook share the stories and achievements by students from across Qatar.
In 2006, Vahid moved to Qatar to pursue a bachelor's degree at Qatar University and then went on to pursue a master's degree from Hamad Bin Khalifa University. Reflecting on his experience as a student in Qatar, he explained that he felt "honoured to be a part of this diverse and colorful society". Following his educational journey, he then decided to call Qatar home.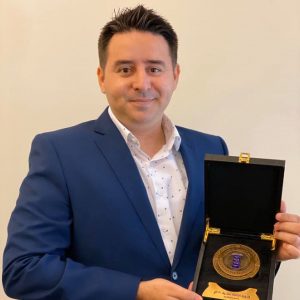 The motivation behind Campus & Student Life in Qatar is to create a community that can be used by current students in Qatar and international students looking to choose Qatar as the destination for their higher education.
From covering graduation season every May, to promoting the countless achievements by the student community, Vahid ensures his platforms have the resources students need to excel in one place.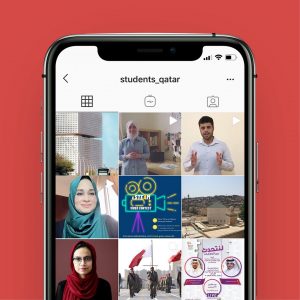 As a former international student himself, he knew exactly what the community needed to provide others: a centralised resource detailing student life in Qatar. Over time, with contributions from students themselves, the community began to flourish into what he calls "a rich well of information".
Abdulgadir Mohammed, a Northumbria University student and budding entrepreneur recounts that "having such a community in Qatar is essential as it helps students find motivation through other's achievements. Students Qatar helped me get the support needed to grow as an entrepreneur and as a student".
In addition to providing a valuable stage for the student community in Qatar, Vahid shared that his platform's reach extends beyond Qatar's borders: "There are so many positive and groundbreaking things happening in Qatar that the world needs to know about. We want to be a part of the voice letting the world know that serious progress and world-class research is happening here".