March 2021
---
"Sit Down With Seth" , "In The Game" and "WHY"
Podcasts are a fast-growing stream of entertainment, making great digital strides in Doha. Q Life interviewed several popular podcast hosts to learn more about their channels, including what motivates them to make content and what they think has been the reason behind their success.
'Sit Down With Seth', a sports and fitness podcast in Qatar hosted by Ahmad Abbas, explores holistic fitness with a mission to inspire others to adopt a healthier lifestyle. Inspired by his own journey with epilepsy, Ahmad interviews various athletes, trainers, nutritionists, and doctors. "My guest highlight definitely has to be Moe Al Thani, the first Qatari to climb the seven summits, including Mount Everest. Meeting him was very humbling and inspiring".
Ahmad uses the podcast as a way to bring awareness to important causes; "we have teamed up with the Qatar Cancer Society and I've taken part in two Cross Fit Opens to raise donations and bring people together".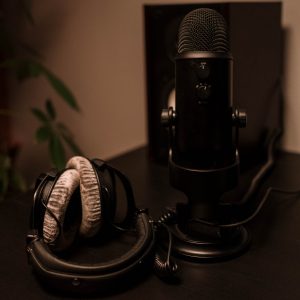 'In the Game' is another popular sports podcast, launched to bring athletes, fans, and industry leaders within Qatar together and provide fresh insights into Qatar's booming sports scene. "My motivation has always been to shine the spotlight on others, to allow them to share their story. To inspire and help people realise that just about anything is possible and their dreams can come true".
The host Steve Mackie describes 'In the Game' as Qatar's first sports podcast. "Every single guest has a deeply personal, wonderful, and inspiring story. We go beyond traditional stories and dive into a realm of pure determination born out of a country that was founded on the same principles".
Educators Haya Al-Thani and Yousra Shibeika host the 'WHY' podcast, to tackle subjects relating to education, while revisiting their own experiences as students in comparison to their teaching careers. "We realized that by opening the doors of conversation about education through a podcast, we could involve more demographics in the education process. We aim to increase the relatability of teaching".
The podcast has quickly grown an enthusiastic following in Qatar. "We did not expect such a positive response; we've been showered with support and an abundance of interesting conversations".
"Podcasts are a great medium of knowledge, easily accessible and digestible as opposed to other forms of media," say Haya and Yousra. "We are thrilled to be a part of the new era, and we are eager to see what more people produce".