June 2019
---
#Trailblazer: Phone Art Qatar
First there was old-fashioned photographic film. Then came digital cameras. Now, Phone Art Qatar is pioneering a new form of photography.
Phone Art Qatar aims to introduce mobile phone photography as a contemporary art medium.
To encourage people to get involved, it holds "photowalks" that document the changing face of Qatar and explore the country's hidden gems.
Photographer and co-founder Latifa Al Darwish says: "Qatar is growing so rapidly. It is nice to discover hidden locations that get lost, and old areas. It is good to photograph them while we still have the chance."
The walks are held on Saturdays, and the movement has now become international, with a Phone Art group in Yemen and many other locations established. Phone Art Qatar has 6,000 followers on Instagram, with followers posting photos on the platform and tagging its Instagram handle for a chance to get featured on the page.
It also collaborates with Msheireb Museums, Qatar Foundation, and the Sheraton Grand Doha Hotel.
Latifa says: "We started two years ago and our community is growing. More than 500 people are now involved, and our members are going places. Seeing people's different perspectives opens your mind."
Her favourite walk was around the Al-Wakra Souq area. "It felt like we were discovering a hidden garden," she says. "There was a nostalgic feel to the old neighbourhood streets. I had an emotional and personal connection as it reminded me of my childhood in the area. We went into abandoned houses and found old photos and old posters, relics of previous lives.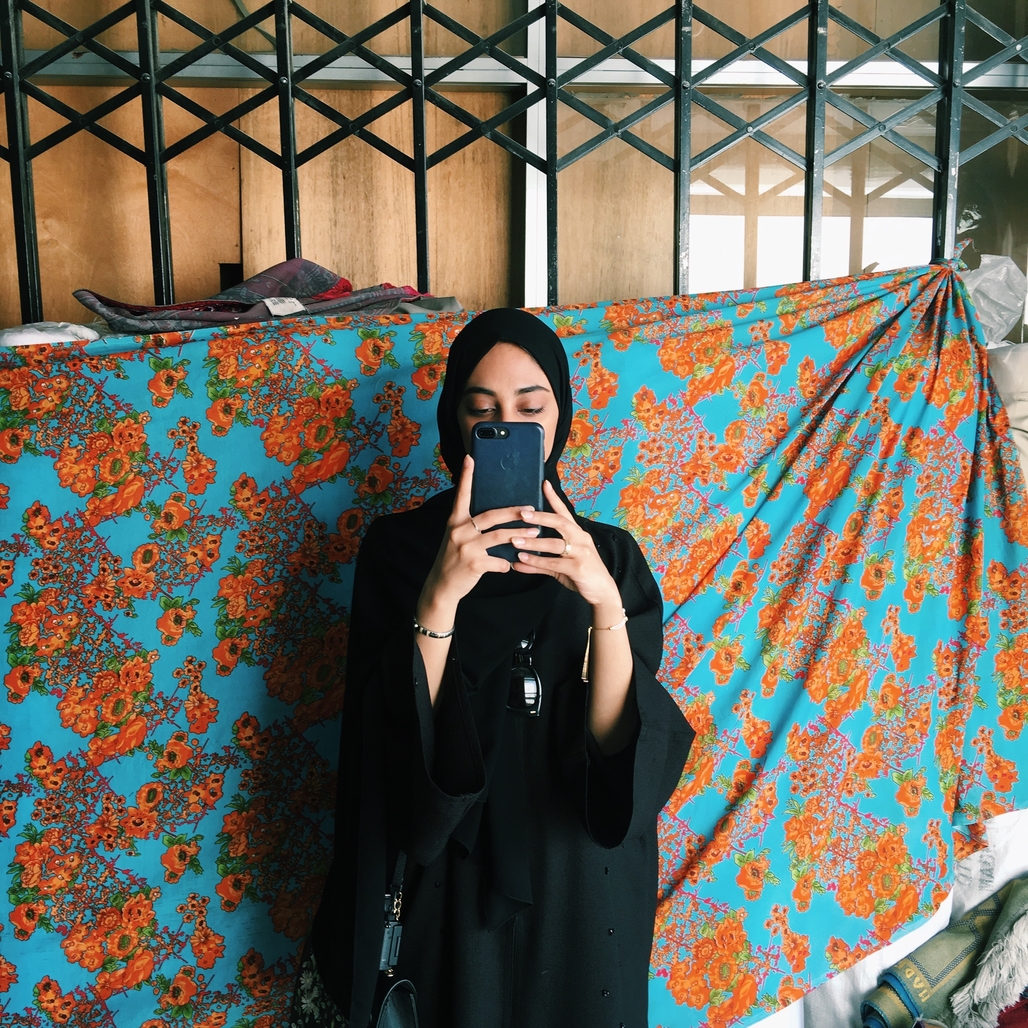 "We photographed the architecture of the 70s and 80s, documenting the designs and patterns, the layouts and old trees.
"Afterwards, someone contacted us on social media and said: 'That was my grandfather's house'. It is wonderful to make those connections."
She adds: "Through photowalks, I've gotten to meet the photography community, as well as some very talented people who didn't know they had this eye for photography. It is good to learn from each other."
What is her advice for budding photographers? "Just take photos. You learn mainly from practicing. We want people to feel empowered to be able to produce art through an accessible medium."
Follow @pa.qatar on Instagram to discover the hidden gems of Qatar and learn more about Photo Art Qatar's photowalks.