October 2020
---
Asmaa Al Kuwari 
What started out as an exercise in self-reflection during a difficult period turned into a transformational new career for Asmaa.
Asmaa Al Kuwari was always interested in self-development and reflection, but it was only after getting involved in a life coaching training programme that this interest turned into a true passion.
"After that, I clearly knew that not only had I found the value of having a life coach in my life, but determined that being a life coach is my passion and what I wanted to do for the rest of my life. I wanted to support people become their best versions and live their lives with purpose".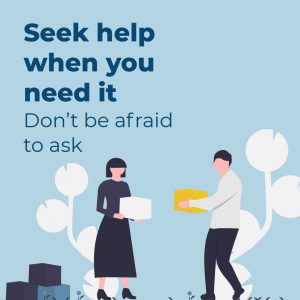 Asmaa went on to become a certified life coach and started her own coaching company, Asmaa Consultancy. She noticed that there was a lack of Qatari certified life coaches, and saw the chance to make her mark on the industry. Asmaa explains that her experiences as a Qatari allowed her to understand and help her local clients within the cultural context. "This has been an advantage for me in truly understanding what the clients are going through and supporting them in any way they need to find the answers they're looking for".
The concept of life coaching was relatively new in Qatar, and so Asmaa worked hard to prove herself and her practice. "One of the biggest challenges I had was gaining the trust of the local market in me as a life coach". Through creating awareness campaigns, open and honest discussions, and harnessing the power of social media, Asmaa was able to overcome any existing hesitation, and demonstrate the clear value of having a local life coach.
Asmaa believes that we can all become more resilient, through simple yet effective techniques. One such way is to become more of a positive thinker, "positive thinking helps you look within; look at hardships as lessons learned rather than failures, focus on what you can change rather on what you cannot do".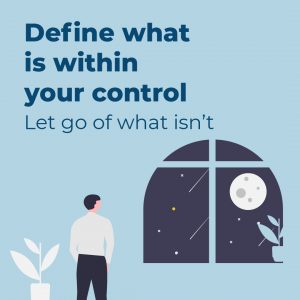 Another method is to appreciate how interlinked our overall health and mental wellbeing are. She explains that "the mind and body are linked drastically", and our mind-set is what determines how we navigate all that comes our way. Finally, by learning to be kinder to ourselves, we can steer our thoughts away from the negative, "work on how you speak to yourself and what you choose to believe about yourself, and define what healthy means to you".
As part of the greater wellbeing movement in Qatar, Asmaa hopes more people will recognise the importance of mental wellbeing in redefining our lives for the better. "Know where you want to go, but don't set the expectation of what success needs to be, or what happiness should be. Being content and accepting are two pillars of resilience".