August 2021
---
Mal Lawal 3
Mal Lawal is a National Museum of Qatar exhibition that has taken place several times since its first launch in 2012, offering local collectors the opportunity to display the grandest highlights from their collections. Mal Lawal, meaning "of the past", supports the preservation of local heritage and the promotion of Qatari collectors, allowing them to share their knowledge and artifacts with Qatar.
This third edition of the exhibition features 28 Qatari collectors, whose collections can now be viewed by the large and captive audiences which are found at the National Museum of Qatar. These collections often carry great personal significance, and can contain a trove of family heirlooms. Hidden treasures that have been carried through generations allow the public to dive deeper into Qatar's cultural landscape and legacy.
This edition of the exhibition features manuscripts, weapons, maps, coins,  ethnographic and heritage items, jewellery, clothing, and accessories. There is also a section dedicated to the private collections of two esteemed Qatari car collectors.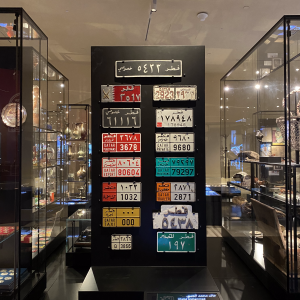 The Mal Lawal 3 Virtual Exhibition is running parallel to the physical exhibition. This online version explores collecting practices ranging from recreational to professional, and includes a number of photos taken by the public sharing their personal collections in their homes.
The nostalgic and sentimental aspects of collecting are strongly highlighted throughout the two exhibitions, including the power of history to bring people together. As stories are carried behind each item, conversations happen, and heritage continues to lives on.