February 2022
---
Katara International Arabian Horse Festival
The second annual Katara International Arabian Horse Festival is currently being held at the Katara Cultural Village, highlighting the beauty of Arabian horses and Qatar's rich equestrian heritage. The festival promotes the uniqueness of purebred Arabian horses to the world, offering a place where equine enthusiasts can admire the most beautiful horses and see them perform at their best.
Qatar is a world-class hub for horses and equestrian sports, as they are pioneers in breeding purebred Arabian horses. This treasured heritage can be traced back to generations of Qatari people who have a love and appreciation for both the animal and the sport.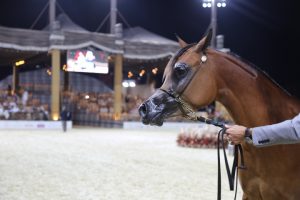 This year's festival has enjoyed great growth in both the programme and the level of interest. With two championships, The Arabian Peninsula Horse Show and The Title Show, as well as an Arabian Horse Auction, participants and visitors can experience a wide range of equestrian activities.
"The interest has become greater from horse owners, from within Qatar and internationally, to participate in our festival," says Malika Mohammed Al-Shraim, New Media Manager at Katara Cultural Village. "This year we have 11 countries participating".
Malika notes that the festival is a reflection of the interest that Qatari people have in preserving and honouring their heritage. This can be seen in the many cultural activities available for visitors.
"The festival cares about horse owners and developing this hobby and heritage," says Malika.