June 2019
---
#Trailblazer: Khalifa Al Misnad
With water sports popular among Qataris and expats alike, Khalifa Al Misnad cuts a dashing figure. A lawyer, creative, and entrepreneur, he mixes business life with adventure.
What inspires you?
I draw my inspiration from different aspects of life and the experiences available to me. I feel the more we experience life outside of our comfort zone, the more we can appreciate the infinite beauty that life has to offer. We take tens of thousands of breaths a day, each one can be inspirational if awareness is brought to those fleeting moments, so I always try and find inspiration through slowing down and being more conscious.
How did you become passionate about water sports?
With Qatar being a peninsula, I always wanted to explore what our sea had to offer. I first tried scuba diving, and then came across kitesurfing, which is a relatively new sport. Qatar has a historic connection to the sea through pearl diving, and since we've moved on from the trade, there is a danger that this connection will be lost. Kitesurfing allows me to re-connect with the elements.
It's an incredibly freeing sport as you can control your movement both horizontally and vertically, but also very freeing from a mental and spiritual perspective. Qatar could be a destination for kitesurfers internationally as the wind and temperature conditions are ideal. We're also seeing a growing number of Qataris getting involved in sports that will lead them back to the water, and there are fantastic sports initiatives by Sheikh Jassim bin Hamad bin Khalifa Al Thani that encourage Qataris to reconnect with our environment.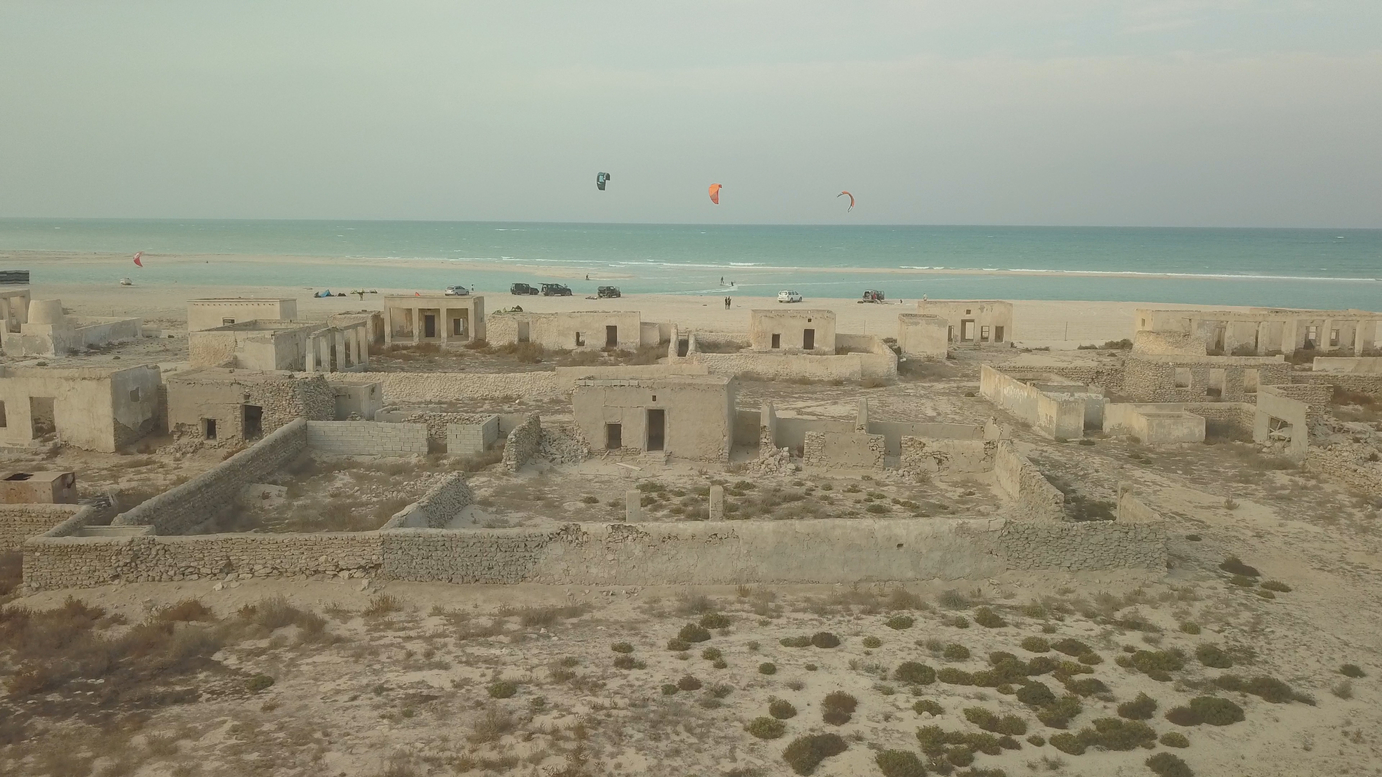 How do you juggle being an entrepreneur with kitesurfing and other leisure activities?
We all look for some form of financial stability, yet it's important we devote energy to our self – the building block that will influence health, relationships, and overall life. Working as an entrepreneur can really consume you, so it's important to build a great team and culture around you to help find balance in life. Kitesurfing is one of my many hobbies and I love to do it in Qatar, which has some of the best kitesurfing conditions in the world.
How has the mix of being an entrepreneur, a creative, and sports fanatic made you into the person you are today?
As a teenager, I played basketball for the Qatar National Team. Sports helped me to develop discipline, teamwork, leadership, and good health. I started my entrepreneurial journey while studying mechanical engineering and following it up with a master's degree in law, which taught me about perseverance and finding balance. I then worked as an in-house legal counsel for Qatar Petroleum, where I had the opportunity to travel. Through travel I picked up photography, which really taught me how to "frame" the world around me in a different way.
Now I'm getting back into competitive sports and have been running around the world – my last race was 190km in Qatar. I feel as though my experiences have really opened the world to me and I have learned how to appreciate the fundamental miracles around us.
How can Qatari youth build a successful career, whilst also following their adventurous dreams?
I do not believe that a career and an adventure should be looked at in isolation, and I have not followed a stereotypical career path. As humans we tend to follow the path of least resistance and often conform to external pressures. It's important to challenge our assumptions, and to do so, we need to venture out of our comfort zones to connect with our raw selves. In Qatar today, we live extremely comfortable lives in comparison to our ancestors, and we need to make it a point to venture into the unknown to find the pearls.