June 2019
---
TriClub Doha
Since its establishment in 2013, TriClub Doha has grown a loyal following. We spoke to director Ewan Cameron to take a closer look at how the club is supporting Qatar's vision of sporting success through community initiatives.
The true pinnacle of sporting achievement is the triathlon. The glory of a three-part race across land and water is hard to beat. But as residents of Doha have discovered, it need not be daunting.
Ewan Cameron, director of TriClub Doha explains: "A triathlon is a race where the participants will swim, cycle and run to the finish line, typically in that order. It can be done as an individual or as part of a team."
Race lengths range from short distances which can take 20 minutes, to the full Ironman level, where athletes can take up to a full day to swim 4km, cycle 180km, and run 42km.
"That's the epic event for a triathlete," says Ewan. "The race length we typically do takes an hour to an hour and a half, with a 500m swim, a 20km bike ride, and a 5k run."
A decade ago, the triathlon did not exist in Qatar. TriClub Doha was formed by a group of expat athletes in 2013. They were training to compete in triathlons abroad and decided to develop an event in Qatar.
"It was hard to convince people to try something new at first," recalls Ewan, who lives and breathes triathlons, "but we got around 100 people together at Aspire Zone in 2013, which quickly grew to 250 people, and it continued to grow."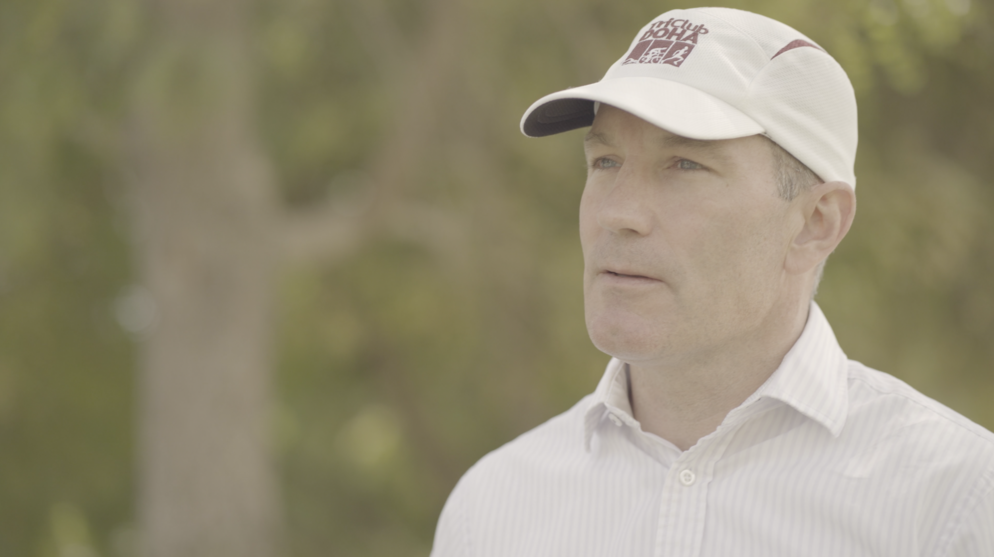 The Qatar Olympic Committee soon got involved, setting up a Qatar Triathlon Federation, which has started to organise triathlons on the Pearl, the Corniche, and at the Museum of Islamic Art Park.
The largest event took place at Qatar Foundation in early 2019, with 470 participants. "It's been great fun seeing lots of people join in," says Ewan. "At the first event, there were ten kids. At the last race, there were more than 200 youngsters, trying all three disciplines. They get a medal when they cross the finish line, and a T-shirt. They're always happy."
TriClub Doha, which is run by volunteers, is an extraordinary success story. Cameron says: "This year we've held four triathlons, four aquathlons – just swim and run, and four duathlons – a bike and run. Plus a running series.
"The Doha triathlon is an event we helped set up two years ago, working with the Museum of Islamic Art, which is the perfect venue because you can run around a beautiful park, you can swim there, and then bike along the Corniche.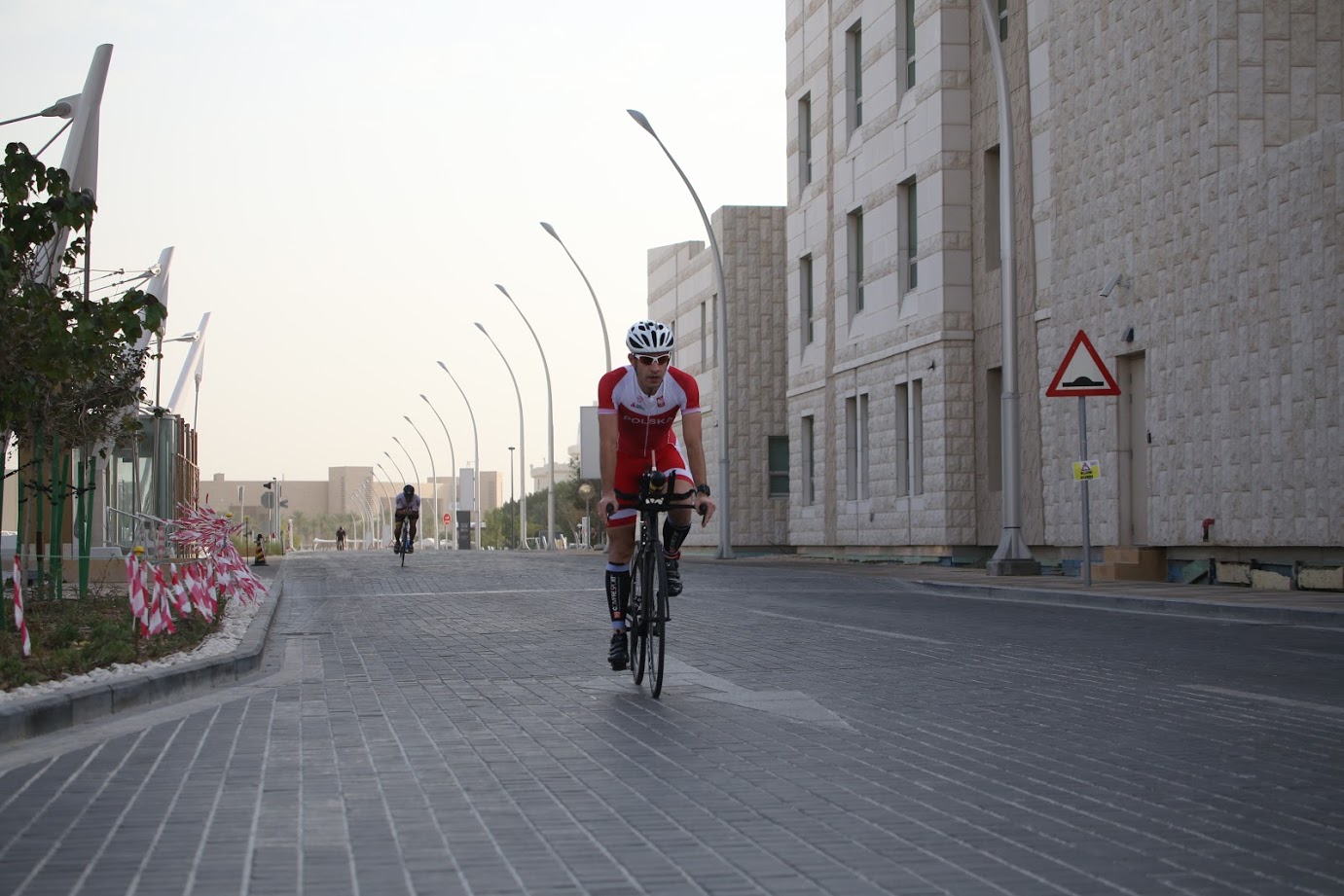 "Our first event in 2017 was an Olympic distance triathlon, that was promoted internationally, and attracted people from overseas to compete."
He describes how some become addicted to the sport, while others achieve distances they never imagined possible.
"The more experienced triathletes get hooked," he says. "Recently, some TriClub members took part in the Ironman 70.3 in Muscat, with a 2km swim, 90km bike ride, and a 21km run.
"That requires a good three months training, but it's achievable for all ages, shapes and sizes.
"We've seen lots of people who never conceived of doing a triathlon in their whole life, and they come along with their kids, because the kid got an email from school. Then they think: 'I could try that too'.
"They start with the beginners' distance, a year later they're entering the Ironman in Muscat. We've seen many of our participants go through that evolution in the course of a year.
"It's hugely addictive, there's a big adrenaline rush when you cross the finish line in a race you've been training for."
Indeed, Ewan has worked hard to achieve his own goal. He says: "I wanted to do a half Ironman in under five hours. Two and a half years ago I worked with a coach and did the half Ironman in Bahrain. I was able to achieve a time of 4.47, which was more than 17 minutes better than my previous best."
He jokes: "I was really proud of that achievement, but did realise it would be very difficult to ever achieve that again."