January 2020
---
Khalifa AlMarri
How do you know when you have a calling in life? Many feel as if they will never know, but for Khalifa AlMarri, his inspiration came early, and he has never looked back. It all began when his teacher gave him a video assignment at school.
AlMarri remembers the moment fondly: "The first time my film screened at the school's theatre… all my friends and teachers gathered around me asking all kind of questions about the film and how I managed to do it". For AlMarri this was the turning point that would see his creative journey venture from the classroom to international film festivals. "I was always afraid of putting my work out there for people to judge, but in that moment, I knew that this is what I'm supposed to do."
What makes his trajectory all the more impressive is the manner of his success. After winning an award at the 2015 Ajyal Film Festival, it was clear that AlMarri stood out from the crowd. "I was competing with big budget films with big crews, and I was a one-man crew. That's when I got the recognition and appreciation for being able to do all those things."
Doha Film Institute (DFI), in its role as a platform for young Qatari artists, offered AlMarri crucial exposure and provided the filmmaker with formative experiences that remain with him today. "It's not like putting your work on any other online platform, because you get feedback directly from industry professionals from all around the world."
Empowered, AlMarri actively acknowledges that DFI "guided me to where I am today."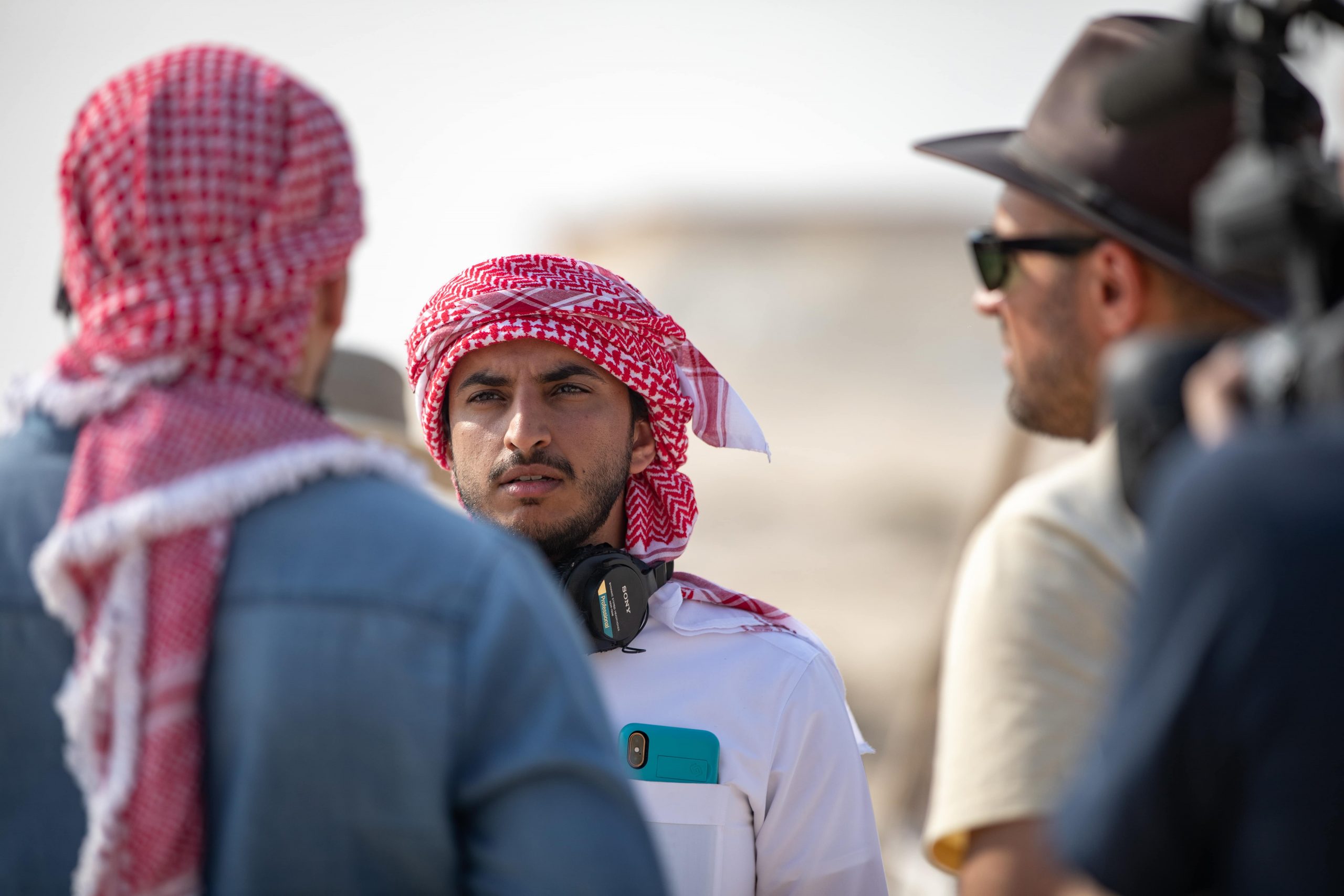 "Embodiment" is one of his films that has thrived thanks to DFI's support. Screened at several international film festivals since 2017, the film continues to represent Qatar's blossoming film industry in the global arena to this day. It recounts Qatar's journey from "ancient wilderness to contemporary metropolis," and as Qatar and India celebrated their joint Year of Culture last year, "Embodiment" won over further admirers at the prestigious 2019 Mumbai Film Festival.
The glitz and glamour of showbiz can entice many, however AlMarri reveals that his greatest motivation is not the media coverage but that "everyone got to see my country [Qatar] the way I see it… I was very proud of my country for being in the international spotlight."