March 2021
---
Michael Braidwood
Michael Braidwood, General Manager of Education City Golf Club, describes his experience witnessing the sport thrive during the close to four years he has lived in Qatar.
Opened in January 2019, Education City Golf Club is the newest and most advanced golf facility in Doha, comprised of 33 golf holes designed by professional player José María Olazábal.
Michael notes that Qatar's sports scene is continually evolving and growing. A number of national and international events, such as the Qatar Masters golf tournament, are located at the first-class club.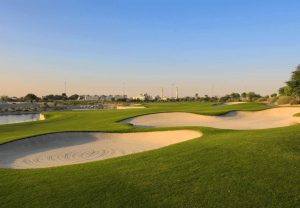 "Our driving range is usually full to capacity on many evenings and the weekends, and our instructors are fully-booked. Golf is booming here!"
Michael has particularly noticed the increasing popularity of the sport among Qataris, youths, and women. "We did an initiative recently to introduce the sport to Qatari women. It's been wonderful to see their positive response. They love the sport, and we're seeing more and more of them coming down to enjoy the practice facilities."
Education City Golf Club has become a popular spot among domestic audiences, and the aim now is to become an international hub for the sport. "The future of golf looks great, both clubs are bustling, and there are plans to add more courses as it expands into the tourism offering."
"Once FIFA 2022 takes place, all eyes will be on Qatar, and with the great weather, we'll see golf boom year after year!"