November 2020
---
Evolving sports coaching
James Mwale is the General Manager at Evolution Sports, or 'Evo Sports', where he has worked since 2011. We asked him to share how the organisation has grown to become one of the largest sports academies in Qatar.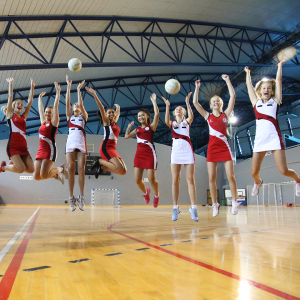 What is the secret to the success of Evo Sports?
Evo Sports was founded by Tommy Westmoreland in 2007, with heaps of enthusiasm, four keen boys, and a few well-worn footballs.
The growth of the club has been the result of a lot of blood, sweat and tears. Our values of professionalism, respect, friendship, inclusion, pride, integrity, and excellence are the foundations of the organisation.
Our members are at the heart of everything we do, and we are proud of the wonderful relationships that have grown over the years.
What have been some of your biggest achievements and favourite memories?
There have been many high points in the journey of Evo Sports, from being used as a case study for the Qatar 2022 World Cup bid, to being acknowledged as the best multi-sport youth coaching company in Qatar.
One of our biggest achievements has also been the delivery of the national schools football coaching programme 'GOALZ', which we delivered in partnership with the QNB Stars League for several years. The programme reached out to over 30,000 young people from more than 50 schools.
We have also been fortunate to work with some of world's best sports clubs, and our members have had the opportunity to be part of some of the biggest sporting events, including the the FIFA Club World Cup Qatar 2019. Members of our female soccer teams were selected to be the first ever females to represent the ball crew at a major soccer competition in the Middle East.
Can you tell us more about Evo Foundation and its initiatives?
Created in 2010, Evo Foundation is the official outreach programme of Evo Sports. Our mission is to bring together the Evo Family to create life-changing opportunities for the community of Qatar and beyond.
We deliver a wide range of initiatives at schools and within the community, covering areas such as inclusion, employability, education and sport and health. We believe everybody should have the opportunity to become the best version of themselves through sport.
What are your goals for the future?
We wish to continue building on the success of our key sports – soccer, swimming, basketball, netball, fencing and archery – and continue to help our young athletes achieve the highest standards they can through our programmes.
With the World Cup coming in 2022, we want to support Qatar's efforts to create a lasting sporting legacy. We feel that we have a big part to play in embedding sports into the culture and want to be a beacon for sporting excellence to the rest of the world beyond 2022.