July 2020
---
Sara Al Buainain
Sara Al Buainain does not practice art in the traditional sense, whether that's focusing on a specific concept or motif. Her works are instead rooted in "transition", exploring themes of belonging, identity and cultural representations. For Sara, digital art was "the best medium through which to transform my thought process into artwork".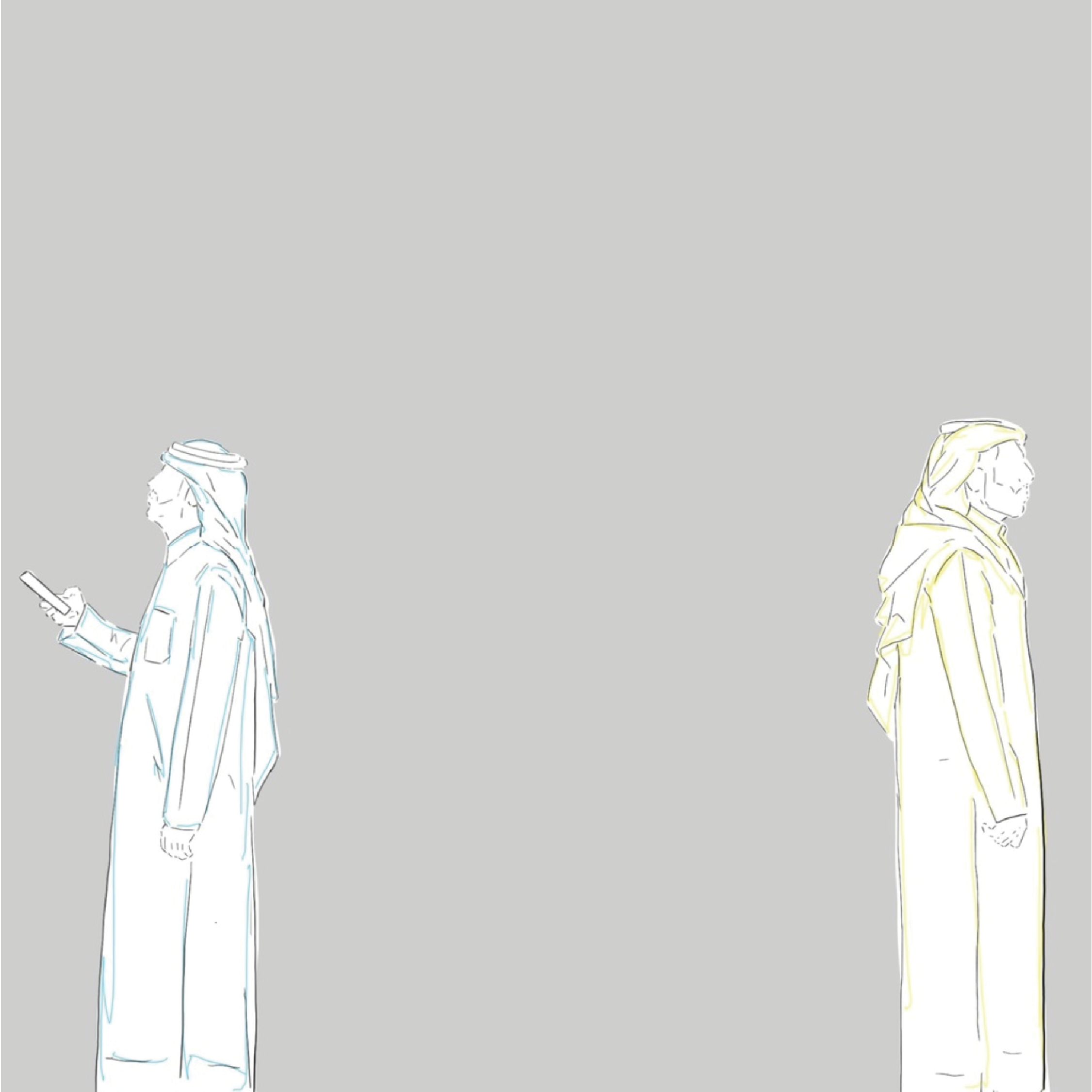 Her latest exhibition, "The Quarantine Diaries", could be viewed in the prestigious Al Markhiya Gallery, where her pop culture pieces represented her personal experience of a global crisis. Channelling her confusion during a period that challenged everybody, her creative depiction of herself, friends and family proved to be a crucial outlet. Sara affirms that her pieces were inspired by "my daily experiences and encounters with the people surrounding me and how they dealt with the pandemic."
"I started documenting my journey of this pandemic through digital illustrations that reflect the crisis in a contemporary and almost enjoyable style, by incorporating bright colours in contrast to the grey background which is a constant in all of the illustrations. My artworks have always reflected negative cultural issues with a positive outlook by using bright colours and an easily relatable style of drawing."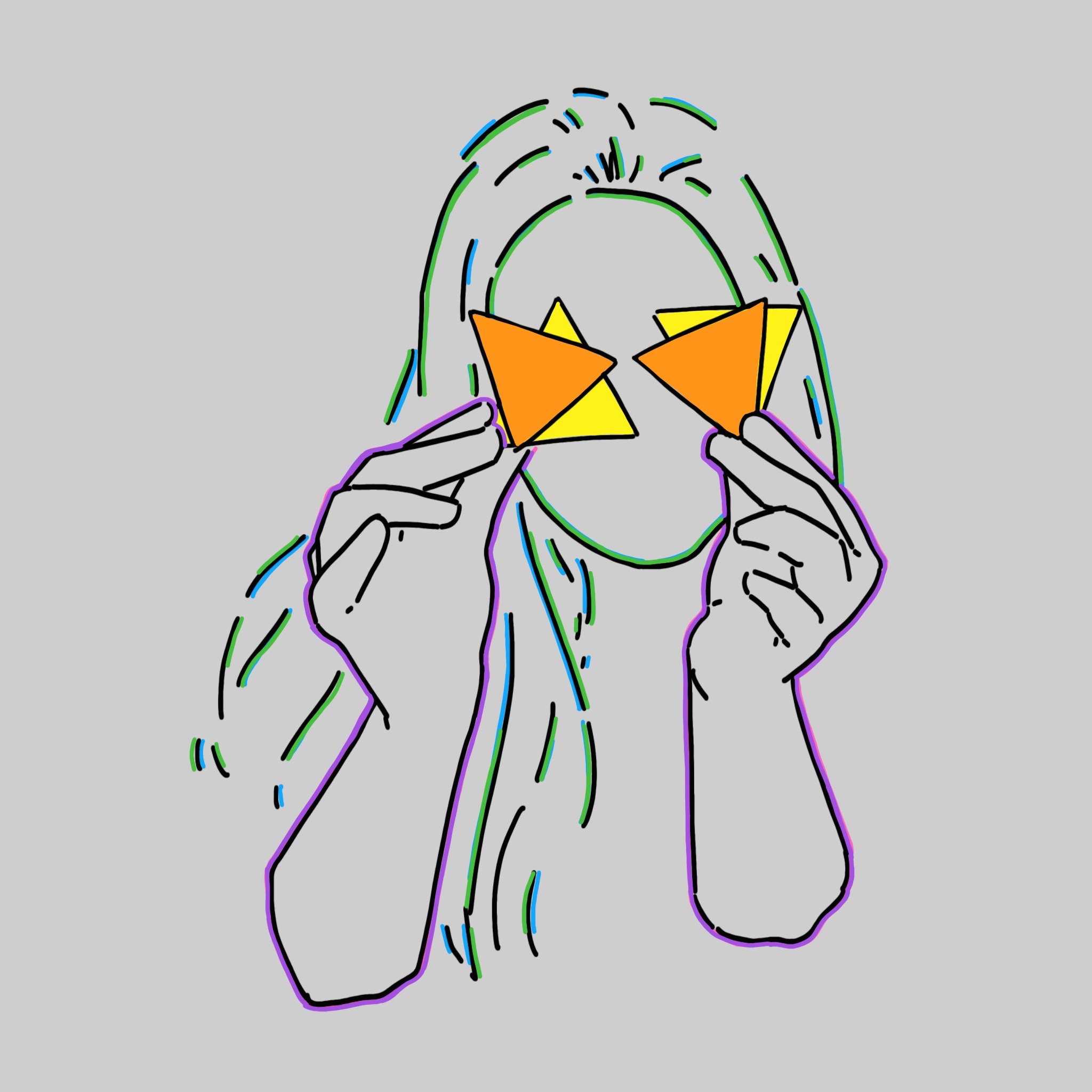 Sara's perseverance, drive and attitude shone throughout the toughest of times, culminating in the fantastic exhibition. She believes her artwork can encourage similar strength and positivity in others: "I decided to turn [my struggles] into a positive thing and use my artworks to help make it easier not only for myself, but also for my online platform and the people that follow my artwork." She hopes "they can relate and feel comforted by my pieces".
Her favourite work from the exhibition? "It's The New Look is a very special piece to me as it depicts a self-portrait of myself facing opposite sides, one is wearing a mask and one isn't." It's difficult to symbolise how life has changed any better.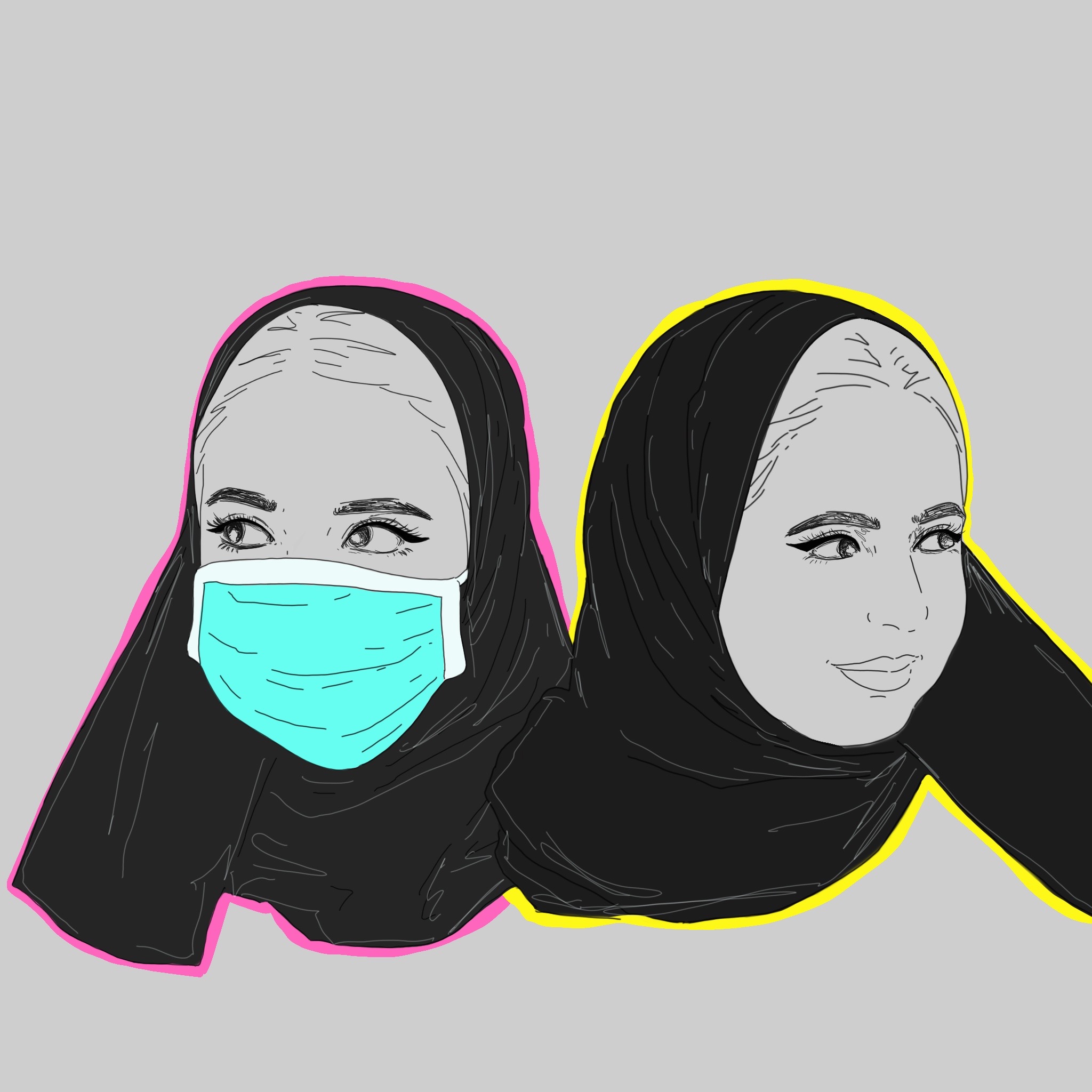 A part of the ever-important local artistic community, Sara hopes to see an even greater "variety of local art venues that approach upcoming and emerging artists, and further opportunities for young Qatari artists". We can't wait to see what her journey inspires her to create next.