April 2019
---
Inspiring youth to innovate and transform society
Science, technology, engineering and mathematics (commonly known as the STEM subjects) are ingrained in our society. Everywhere you look, scientific and technological innovation is powering the objects and ideas driving humankind forward.
With an economy that is rapidly transforming to one based on knowledge rather than hydrocarbons, Qatar has become a hotbed for innovative creativity, and it is young people who are leading the charge.
Supporting this drive is the Qatar Computing Research Institute (QCRI) which, since March 2017, hosts the annual Creative Space Fair at Education City. This year the event welcomed over 500 visitors, introducing complex concepts such as robotics, chemistry and thermodynamics in child-friendly and accessible ways.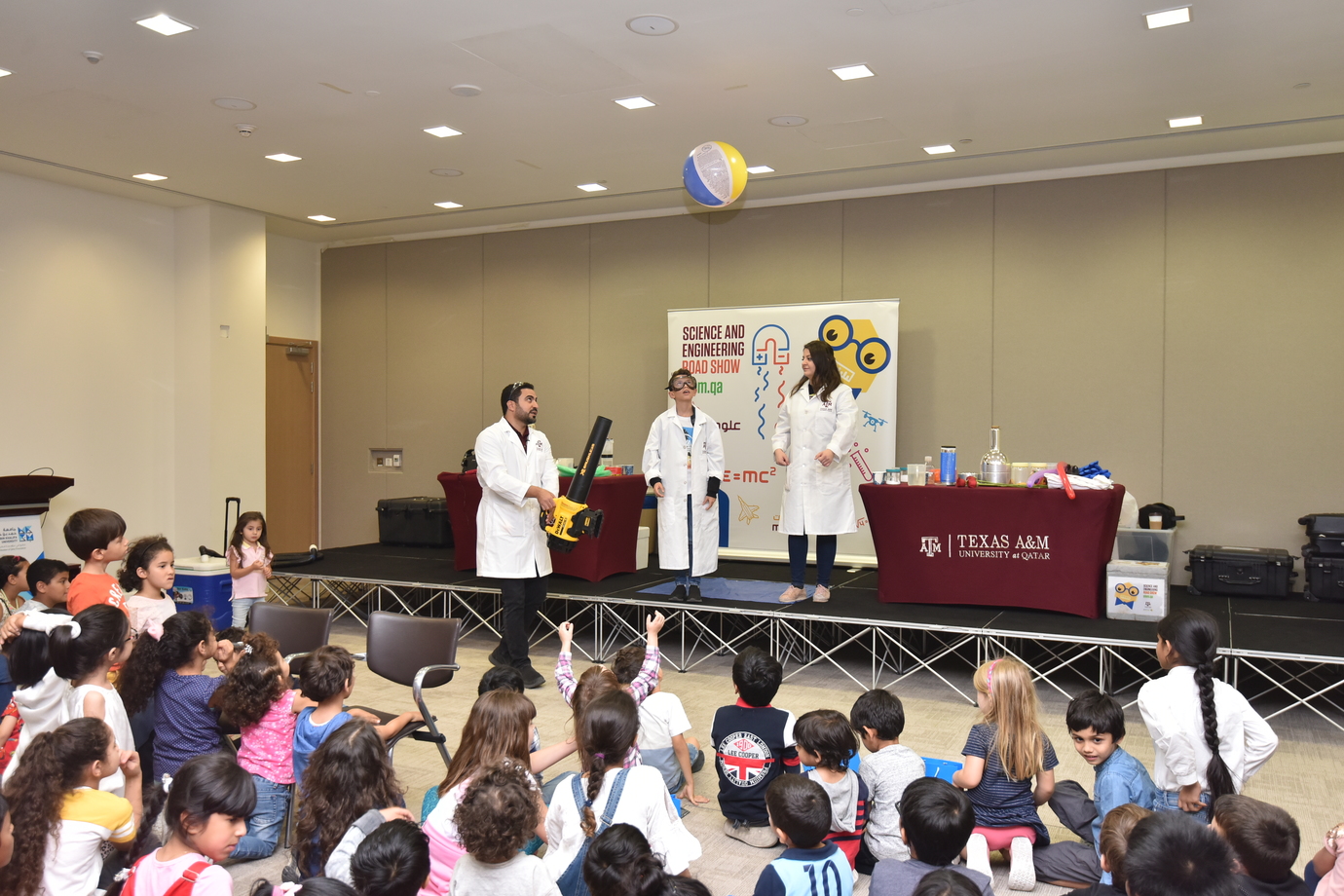 For Dr Eman Fituri, Director of Educational Initiatives at QCRI, exposing youth in Qatar to STEM concepts from an early age is imperative in nurturing a passion for science, and encouraging young Qataris to pursue a career in these fields.
"Children have the capability of understanding STEM concepts at a very early age", she says. "They already get exposed to these concepts in their everyday life, whether it is noticing the sun and wind, or playing with a tablet, or just simply when holding their breath".
Dr Fituri wants to see more done to highlight and explain these concepts to children: "I would encourage young people to observe the world around them and ask questions, because curiosity is one of the basic 21st century skills kids will need in order to become successful in their future".
So how do Dr Fituri and her team do this? At the Creative Space Fair, there are a wide range of activities on offer, provided in partnership with entities such as Qatar Science Club, Tebyan, Geek Express and ibTECHar. All are designed to be fun and engaging, with clear educational value, able to be completed in under 10 minutes and, crucially, can be safely reproduced by children in their own homes.
---
"Curiosity is one of the basic 21st century skills kids will need in order to become successful in their future"

– Dr Eman Fituri, Director of Education Initiatives at QCRI
---
The augmented reality activity was this year's greatest hit, particularly amongst the youngest audience. "The children find it fascinating to see their own drawings come to life, and to be able to interact with these drawings", says Dr Fituri. Older children were more drawn to the virtual reality zone, where complete mini virtual worlds could be created, while middle schoolers found joy in developing their own artistically-inclined bots!
A do-it-yourself hologram projector, 3D printers, and programmable robots also proved popular. "I can confidently say that each one of our activities is appealing for at least a certain age group, if not for all", says Dr Fituri.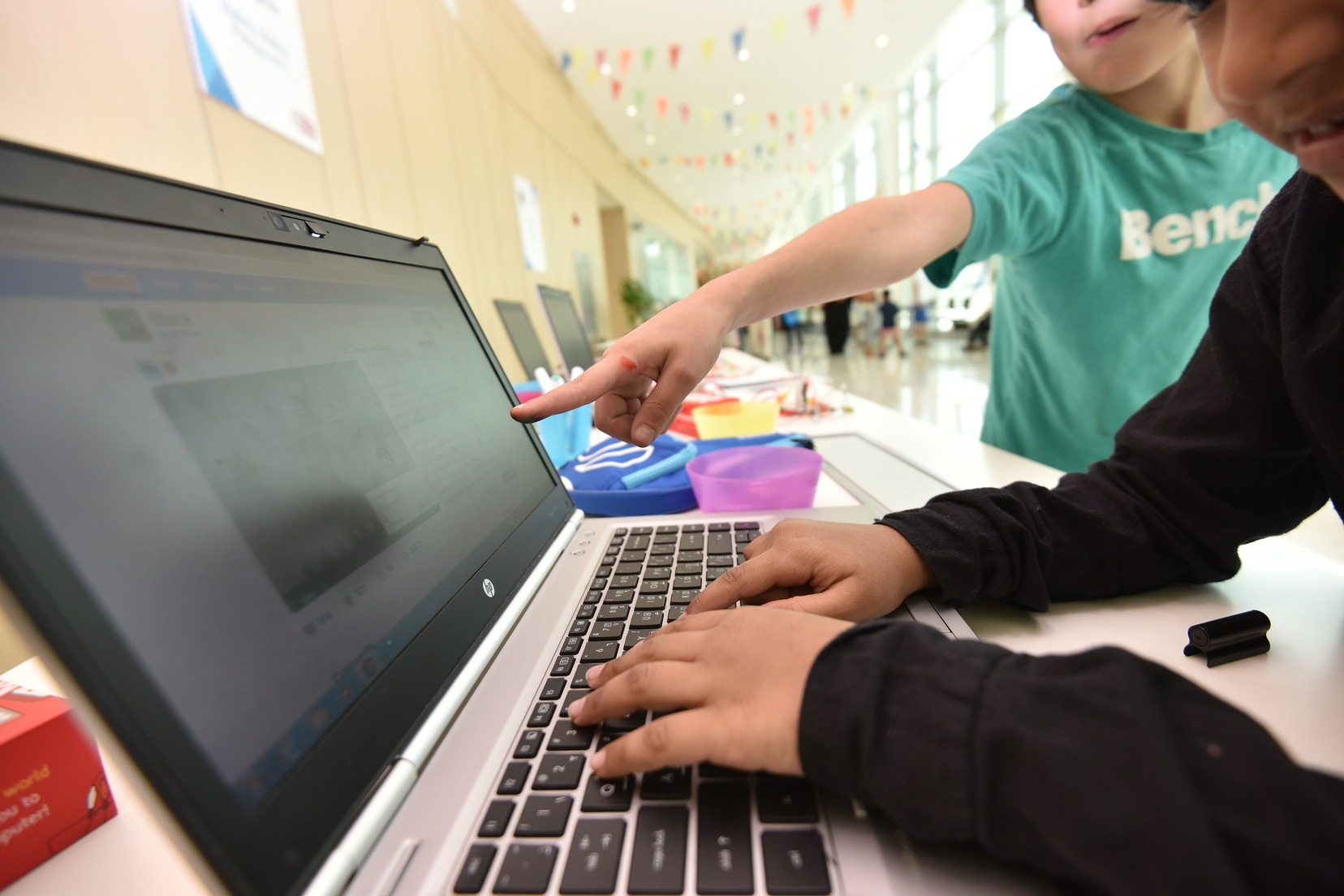 For its recent third iteration, the Creative Space Fair was significantly more ambitious and wide-ranging than its first edition in 2017. But beyond the scope and excitement of the activities on offer, Dr Fituri credits the event's uniqueness to the army of contributing organisations and volunteers that make it all possible. It is a truly collaborative community initiative, driven by donors, QCRI staff members, their spouses, university students, school teachers, parents and many more, all of whom share in the institute's vision of engaging youth with STEM concepts.
What started as an effort to allow children and parents to sample a little of what QCRI offers in its traditional programmes (weekly classes and summer camps, for example) has grown into its own vibrant annual science event, now further enriched by external contributors.
And don't assume it's only for the kids! As Dr Fituri points out, Texas A&M's Road Show which was presented during the Fair "was equally entertaining and educational for both parents and children".