October 2020
---
Sondra Hope, Yala Healthy
Sondra Hope is a nutrition coach, fitness trainer, business owner, proud mother, and cancer survivor. She could not have predicted that any of these would be how she would come to describe and define herself, but everything changed at a doctor's appointment when she was twenty-four years old.
"It started with me feeling a small lump in my breast, but I didn't pay much attention to it since I was so young. A few months later, I went to a doctor for a check-up and asked her to have a look at the lump. Following that, everything happened so fast. Within two weeks, I went in for a double mastectomy".
"At first, I was angry and frustrated that there were so many things out of my control happening in my life," Sondra recalls. "Luckily, I realised I could channel this energy towards things I can control, such as my attitude, my nutrition, how I treat my body, and the awareness I can raise".
Over the following years, doctors warned Sondra that she would not be able to get pregnant as a result of her treatment. But in 2012 she gave birth to her daughter, to her driving force that continues to motivate her daily: "I found my 'why', the reason why I should get up when my body and mind no longer can. I found the reason why I have to fight".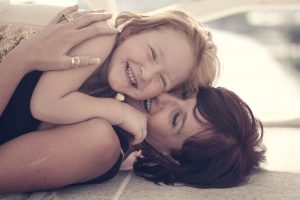 Sondra takes a holistic approach to health, with a strong belief that the mind and body can, and must, work together. "The mental and emotional aspect of health is very overlooked. That's why I decided to enrol to qualify as a Wellness coach."
Sondra wanted to use her own experiences to be able to guide others through the "lonely experience" that cancer can be. "Emotionally, we tend to keep the fear and insecurity inside us to protect those we love. If we do not find a way to balance it out or release those feelings, it can be a despairing place to be".
Sondra's business 'Yala Healthy' was founded on her belief in nutritious, natural products promoting a longer, healthier life. The company provides snacks, raw shea butter, and home-made kombucha to the local market, and the 'Yala Healthy' community consists of those in Qatar who share a passion for healthy living.
"Seeing my clients step outside their comfort zones, become stronger, celebrate non-scale victories, and just being happier within themselves; that is what pushes me to get up and keep fighting."
In light of Breast Cancer Awareness Month, Sondra wants to draw attention to the importance of early detection, getting screened, and tested; "younger people continue to be diagnosed, including men."
"On top of that, I believe we need to empower people to take control of their own health once diagnosed. I know so many people that sit back and go with whatever has to happen, thinking there is nothing they can do from their side. I say, take control of your health! Research your chemotherapy regimen. Make healthier food choices. Move! Celebrate life!"