June 2018
---
The opportunities the World Cup brings will have a transformative impact on the region
Fatma Al Nuaimi has one goal: to deliver the most amazing FIFA World Cup the globe has ever seen. As the Communications Director at the Supreme Committee for Delivery & Legacy (SC), she has a singular focus and a long-term vision.
"We want the 2022 World Cup to be remembered as the best tournament, but we also want to set the benchmark for how major sporting events deliver real social and economic legacies long after they have finished," she says.
Al Nuaimi stepped into her role in early 2017 and proudly admits her first year was momentous.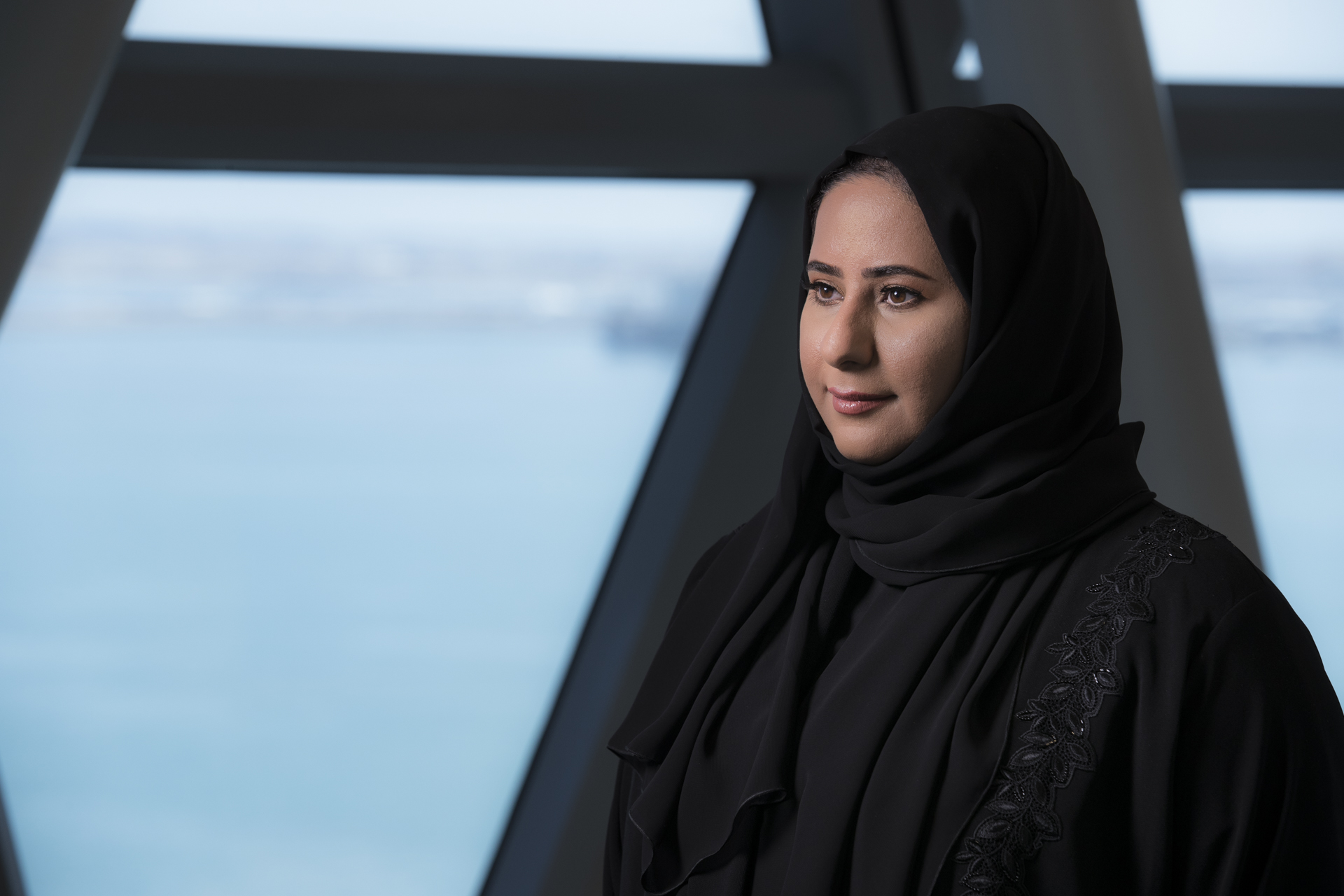 "Highlights included launching Khalifa International Stadium in front of 48,000 fans at the Emir Cup Final in May 2017 and unveiling the designs of Al Thumama and Ras Abu Aboud stadiums to the world," she says.
There have been challenges too, of course. "When the blockade began in June 2017, we all had to adapt to a new way of working," she says. "I am really proud of the way my team, the organisation, and Qatar as a whole adapted to the blockade.
"It brought out the best in us, reflecting our solidarity, unity, and integration. Our contingency plans helped us to move on, find alternative routes, and continue our construction projects as scheduled.
"We've all shown such resilience in the face of adversity and it's made us all the more determined to deliver the most amazing FIFA World Cup the world has ever seen."
The SC team is made up of over 400 employees from 52 different nationalities, so it is an exceptionally diverse workforce.
Women will also be centre stage in the Qatari World Cup effort, she explains. "Qatar is keen to empower women through encouraging them to excel and succeed in any discipline," she says. "Qatar has always had strong inspirational female role models."
The 2022 event will also notch up a number of 'firsts', she says. "This will be the first World Cup for an Arab state and the first World Cup in the Middle East. We can't wait to welcome the world to look at the region for reasons other than conflict and dispute.
"Tournament-wise, this will be the first 'compact' World Cup in history, meaning the longest distance between stadiums is only 55km and fans will be able to watch two live matches in one day.
"We want to create an Olympic Village atmosphere in and around Doha, which hasn't been done in a World Cup before. I am an avid football fan and can't wait to see the world's best players take to the pitch in some of our unique tournament venues.
"Watching a semi-final at Al Bayt Stadium in Al Khor is going to be a special moment for me as it's by far my favourite stadium design and a project I have been involved with since the start."
But it is when the sports events finish that Al Nuaimi's real work begins. "Legacy has always been central to Qatar's World Cup plans – so much so that the word 'legacy' is in the name of our organisation," she explains. "When we bid for 2022, we did so on the promise that we'd leave a meaningful, measurable legacy in Qatar and around the world.
"An obvious example is how hosting the World Cup is helping to deliver Qatar's National Vision 2030 by accelerating infrastructure projects across the country. Projects like the HIA airport expansion, Metro project, and road network expansion are all upgrades that will benefit Qatar for generations."
The transformative impact will not stop there, however. "We also wanted the region to benefit from the opportunities – social and economic – that hosting a World Cup can bring," she says. "At a time when global dialogue is emphasising cultural differences rather than similarities, we believe the 2022 FIFA World Cup in Qatar can utilise football's ability to bring people together."
In February 2018, the SC inaugurated the SC Tree Nursery, a project to grow the turf required for the 2022 FIFA World Cup™ stadiums and the trees that will fill the green spaces surrounding them. This venture, the first of its kind in the region, will also leave a rich environmental legacy.
She adds: "For me personally, legacy means shaping a rich and beneficial history that is engraved in people's hearts and minds forever. I truly believe that, when it comes to major global sporting events, the 2022 FIFA World Cup in Qatar will set the benchmark for legacy and leave a lasting impact long after the last ball has been kicked on 18th December 2022."