June 2018
---
Independent traders showcase an abundant array of local artisanal food and fresh produce
There are luscious boxes of organic vegetables, freshly pressed juice, home-baked pastries, and raw milk produced on a farm in Qatar. As far as the eye can see, delicious produce is piled high.
Welcome to Torba Farmers' Market, the latest arrival on the Doha social scene.
A riot of colour, Torba is a community-inspired farmers' market hosted by Qatar Foundation at Education City. It has rapidly become the place to be seen in Doha.
It has humble roots, however, according to founder Fatma Al Khater. "People in Doha had lost their connection to food," she says.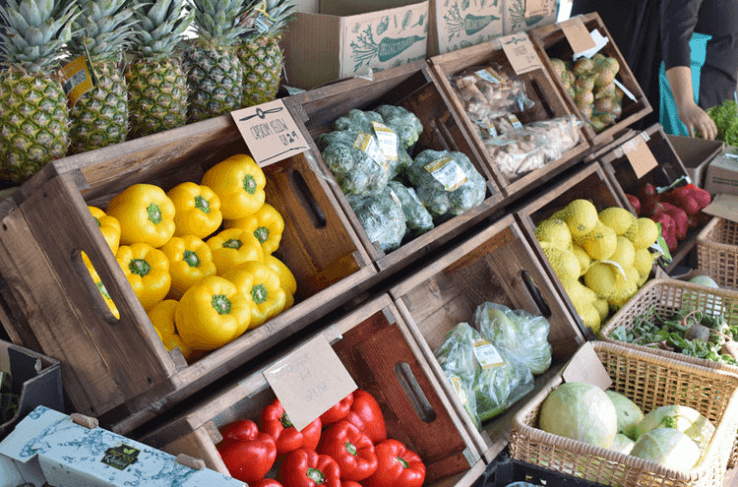 A Danish baker comes with pastries she has baked through the nights and trays of fresh sourdough bread.
Green juice of the day, made from sparklingly fresh spinach, pak choi, kale or moringa picked at 6am, is ready by 9am for the hordes of mothers with young children, students, and residents who visit the open-air market.
At the 'farm table', local chefs cook seasonal dishes with the Torba food, while the aroma of freshly-ground artisan coffee lingers over the stalls.
Regulars include Mama Baba Ganoush, Superheroes Eat Plants, and Greenola. There are seeds and seedlings on offer for those ambitious enough to grow their own food at home.
The name 'Torba' is derived from Arabic. It means 'the pure soil that feeds, nourishes and nurtures'. Health is a priority – the juices and vegan bakes on offer would not be out of place in California.
For a country known for skyscrapers, big cars and sand dunes, Torba Farmers' Market has become the hip alternative weekend spot for residents. It also gives visitors a chance to sample handmade and local food and experience a slower pace of life.
Fatma is particularly proud of the stall selling Kanar Crumble, made by local producers from the fruit of Qatar's national tree. Rather like small apples, they contain more vitamin C than any citrus fruit.
She says: "We have the limitations, obviously, of the desert, but we have forty kinds of home-grown produce, and more is appearing all the time."
The food is grown on organic Qatari farms, certified to maintain the highest standards.
"We are able to sell raw sheep, goat and cow milk, alongside camel milk. We have free-range chickens fed from pastures in the farm so that they produce what we call 'golden eggs', which are extra-nutritious," Fatma says.
---
"Our lettuce is grown in the open, and we have rainbow colour carrots, delicate purple aubergines, and exotic dinosaur kale – all homegrown. I am very proud to showcase this, some of which comes from my own family farm passed on to us by my grandfather."
---
It is a growing movement – people will visit the organic market to tell Fatma "we have a farm", and say that they want to contribute too. So, the market is a true community initiative, growing organically each month.
A formidable force of nature herself, Fatma began planning the market two years ago. It opened at the end of 2017. "Health and safety inspectors wanted the food to be packaged, and I had to explain that people wanted to buy it loose in paper bags. We have a zero-plastic philosophy, but that required a change in mindset."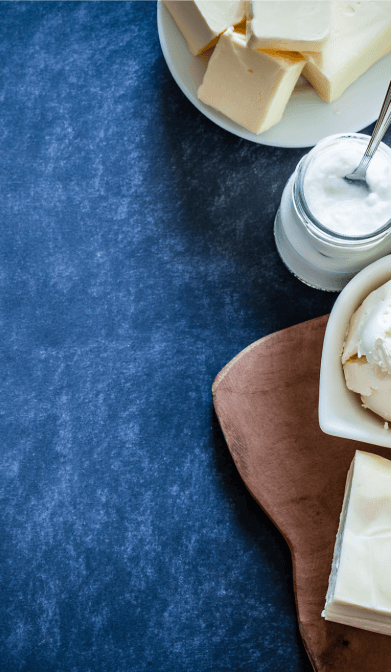 Qatar's path to self-sufficiency
---
In July 2017, His Excellency Mr Mohammed Abdullah Al Rumaihi, Minister of Environment and Municipality, said he expects Qatar to be 100% self-sufficient in vegetable production by 2020.
Since then, Qatar has established four agriculture projects, which will enable Qatar to produce 80,000 tonnes of fresh vegetables and fruits annually.
More than 500 greenhouses, with a total area of 280,000 square metres, have been added to the existing capacity of local farms between July and November 2017.
---
Reusable hessian bags are the order of the day, together with recyclable containers.
The market is also working to become zero waste, with any excess food used as compost.
It is satisfying work. Fatma says: "The public in Qatar is really passionate about this. Being a sustainable, healthy nation is so important, and buying and cooking food straight from the ground is incredibly rewarding. The market has been greeted with such enthusiasm, it has been a joy to see."