July 2020
---
Clay Encounters
Q Life spoke to Reema Abu Hassan, founder of ceramics studio Clay Encounters, to discover how she's nurtured her creativity and continued to discover inspiration during the restrictions imposed by COVID-19, as well as her plans for the gradual reopening of her studio – her pride and joy.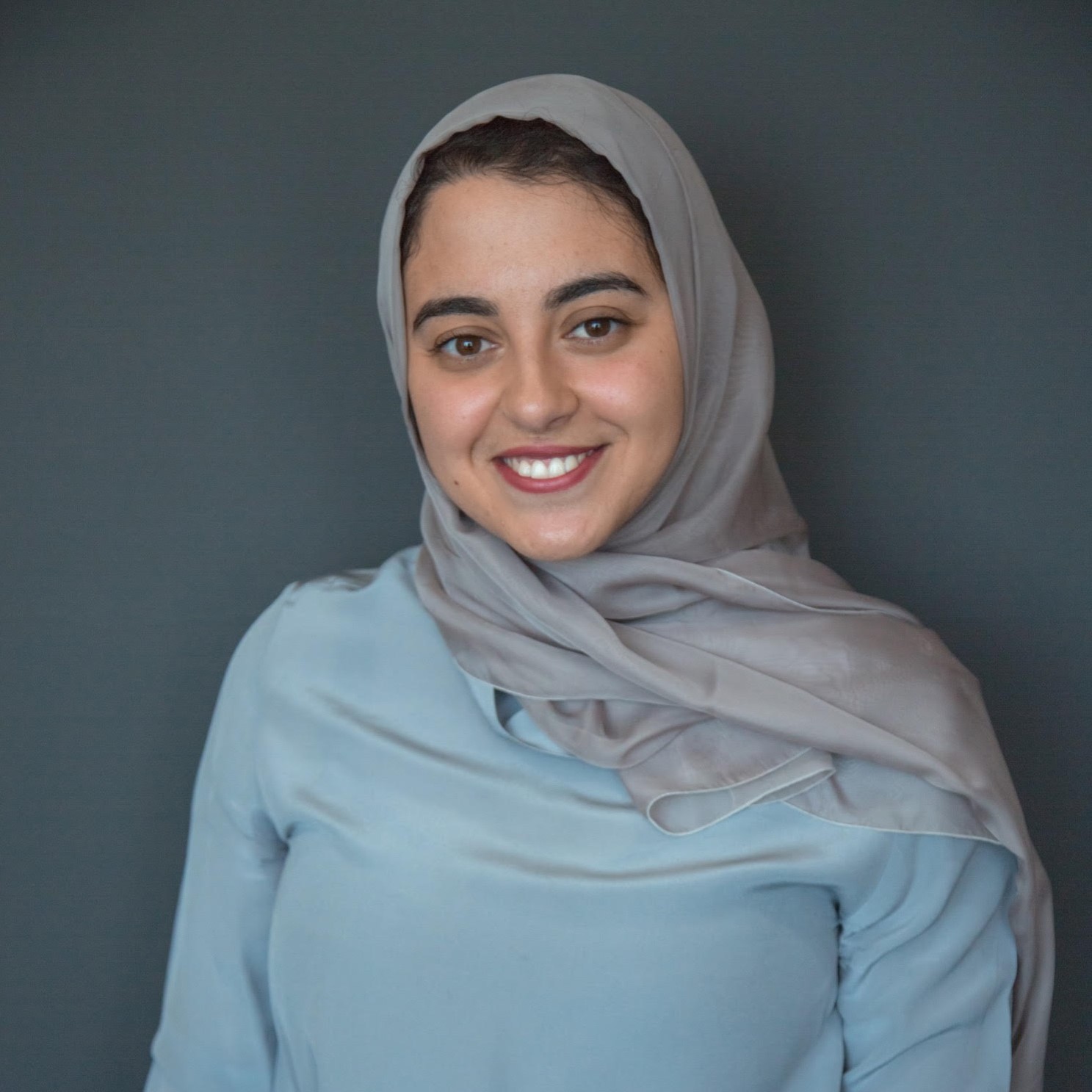 As a creative and entrepreneur, how would you describe your experience during lockdown?
Lockdown has been quite an adjustment and it was very easy to perceive it as a setback, however I quickly realised the opportunities that it presented to me as both a creative and as an entrepreneur.
We made an early decision to cancel all our classes and close the studio because I felt a massive sense of responsibility to keep the community's safety as our top priority. Despite the setback, I saw it as an opportunity to reflect on my work and on Clay Encounters. With the pace of everyday life slowing down, I was able to readjust what I do through my studio. I began to reconfigure the studio's different components and shift the focus to design and material exploration, and to develop the craft by incorporating more digital tools.
Overall, I've found these past few months in lockdown to be productive, innovative and refreshing. I have created an exciting plan for the development and growth of the studio as well as the design work that we craft and make at Clay Encounters.
Lockdown has been a difficult time for many, how have you continued to find inspiration?
The most difficult part of lockdown was being away from other creatives and the community that I constantly engage with. I knew that I craved these connections that I had developed with people, especially other designers and artists. Once I realised the opportunities that virtual meetings could facilitate, I was able to find tremendous inspiration by engaging in different forms of collaboration. I continued working on projects that I had begun before lockdown, while also developing new collaborative projects with other designers virtually.
I also set up weekly meetings to discuss ideas and work on design projects. I found this kept the inspiration and creativity going throughout lockdown for me, as well as for those I was working with. I cannot wait to share the results of these collaborations once they are ready.
I also found inspiration through redirecting time that I would usually spend teaching towards designing and making ceramic objects for people's homes. We began to accept more commissions, exploratory projects and larger scale orders. I approached each project as an opportunity to push the object's craft and the design beyond what we typically do at Clay Encounters. The results and feedback kept me going and fed my drive to design and be as productive and creative as possible.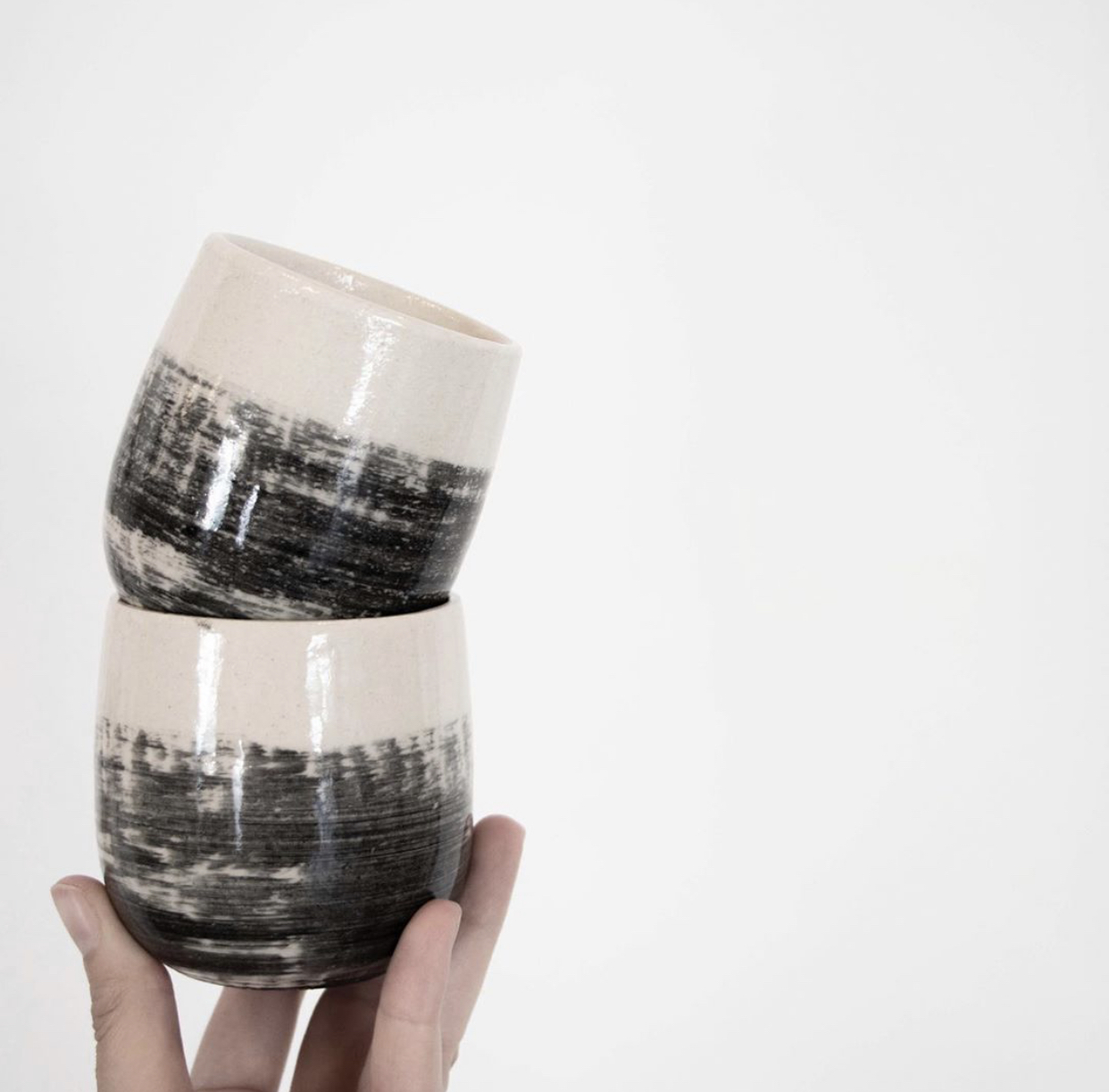 Can you explain how you have adjusted your business and studio to respond to the challenges imposed by the COVID-19 pandemic?
Like many other businesses we had to adjust rather quickly. The majority of day-to-day work involves community engagement and offering workshops and classes. With the in-person classes out of the question, for safety reasons, I began to focus on design and making. The biggest adjustment was setting up a home studio to make ideas, collaborations and designs a reality. I was also able to explore new techniques, projects and ideas. These explorations and projects led to the production of many unique pieces, so I decided to set up an online store. We did not have an online shop before lockdown, so I view the lockdown as a blessing in disguise that allowed me to push myself as a creative and benefit from new opportunities to grow and expand our business.
What kind of advice can you give to other entrepreneurs during this period?
I think the biggest advice that I could give other entrepreneurs is to utilise this time to reflect and consider opportunities to support the work that they had typically done prior to COVID-19. It is very easy as an entrepreneur to get caught up in the work you do. Reflection is key to growth and development, as both a creative and as an entrepreneur. I think that all entrepreneurs should look at this period as an opportunity to expand, alter and most importantly enrich the work that they do. My adjustments have enriched my work and what Clay Encounters has to offer. All of the changes made during the lockdown will feed into the development and growth of the work that we do.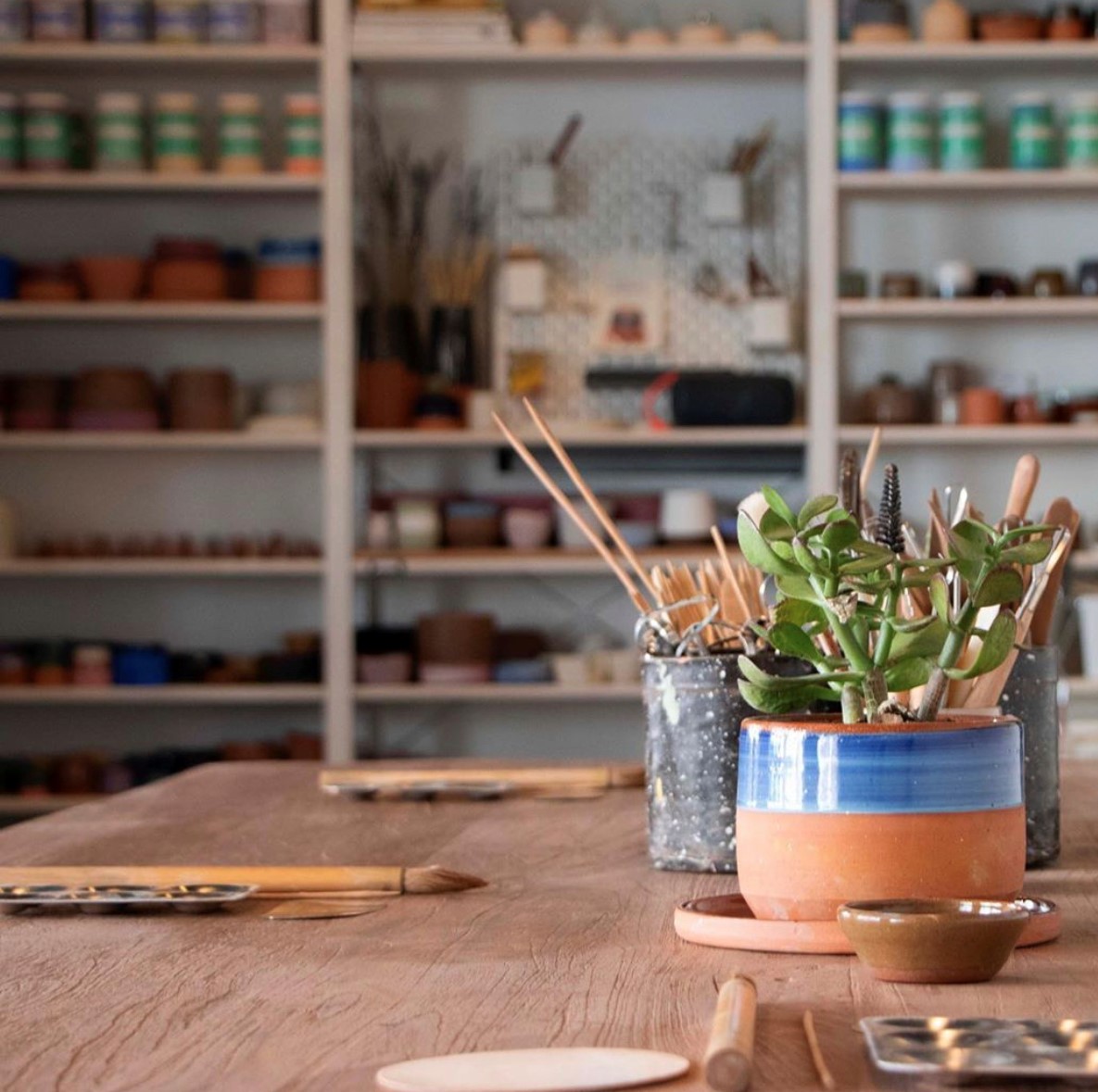 How are you feeling as your business and studio begin to gradually re-open again?
I am very excited to have begun to gradually re-open the studio. I am proud of the community that has been built around the studio and it brings me so much joy to see that slowly coming back. Lots of people got in touch during lockdown to express how much they miss the studio, the craft and the community. For many of our members, they find their time spent at the studio to be stress relieving and reviving. The lockdown has caused anxiety for many and our members have been keen to return and have a hands-on experience with clay once again. Seeing our members' smiles and our shelves fill up with their work brings us so much joy.
We also have a huge responsibility to make sure that everyone is safe and follows the precautions, so we have set up systems to ensure everyone's safety. I am really looking forward to restarting classes and bringing back the studio space atmosphere of Clay Encounters as soon as it is safe to do so.