December 2018
---
Mohammed Al Jefairi
Stars of Science inventor Mohammed Al Jefairi talks about his current project to help hearing-impaired children and people with disabilities.
How did Stars of Science allow you to grow as an inventor? What did you hope to achieve from being part of the World Innovation Summit for Health (WISH) this year?
Stars of Science is a powerful shortcut for any great idea. It's a path for shifting your invention to the next level. WISH is another shortcut that has a huge potential for providing a great forward shift to an innovation along its journey, and I am looking forward to seeing what we can create.
Can you tell us about your invention SeeDo, the robot that communicates with hearing-impaired children to improve their vocabulary?
This interactive learning technology – or friendly robot named 'Robert SeeDo'- helps children learn sign language, and makes learning fun. Studies show that the early years of a child's life are the most crucial learning period of all. By the age of just six years old, the average child will have picked up 1,000 words in their vocabulary. In that time, a hearing-impaired child will have picked up only 50 words. These children risk getting left behind by society as they struggle to communicate clearly and fully interact with the world around them. I realised technology could bring massive advances for them as they learn. It has been heartwarming seeing the joy on these children's faces as they realise what Robert the robot can do for them.
How does SeeDo operate?
On the outside, SeeDo looks like a fun and friendly character with a large robotic hand that can communicate in all forms of sign language. It can also display all kinds of useful visual content on its inbuilt TV screen. On the inside, SeeDo is engineered withelectronic processors, a motion sensor and specialised depth cameras that can capture and interpret hand movements, so that SeeDo can accurately respond to a child's sign language. That is pretty revolutionary.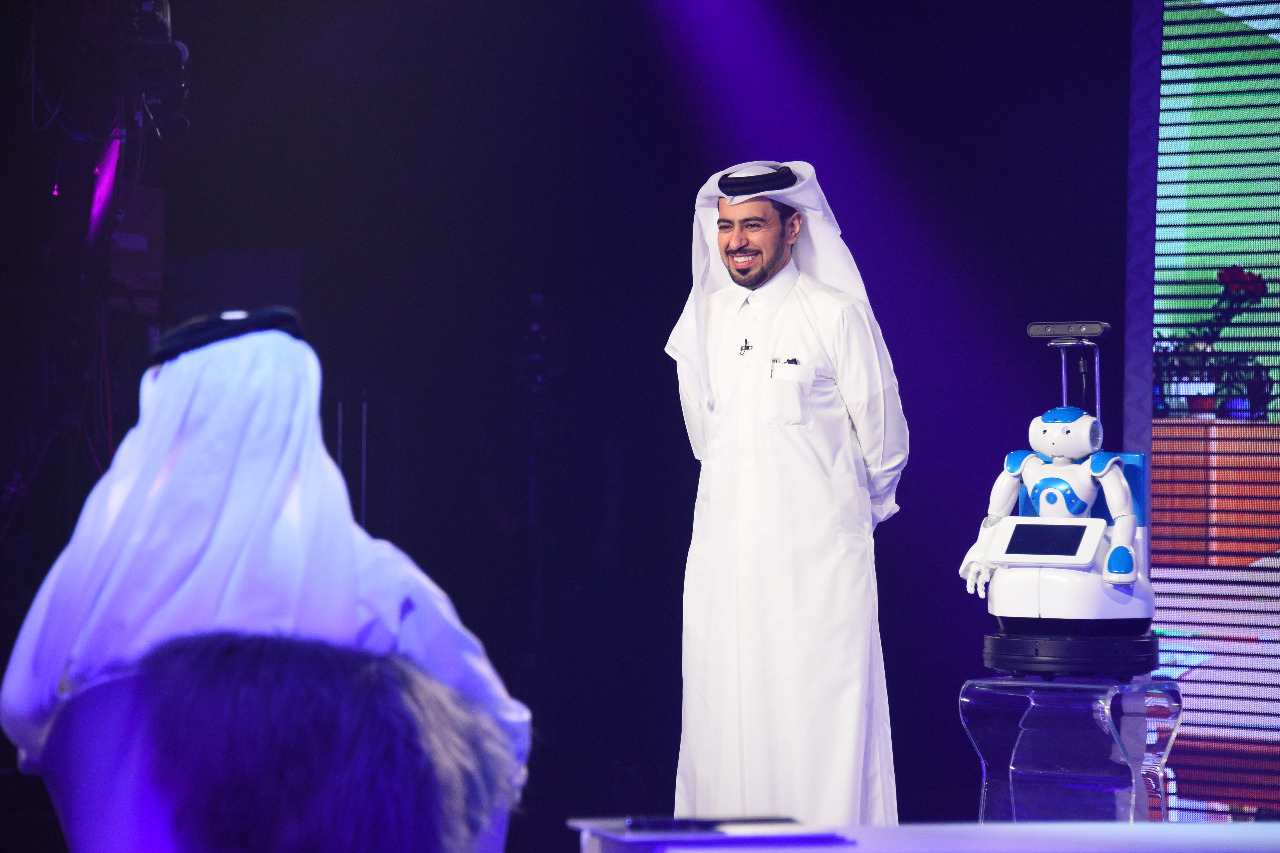 Your company, Abilitx, develops groundbreaking technology for people with disabilities. What inspired you to start this company?
I love the opportunities that Stars of Science provides for innovators. I was inspired to do the same but with a focus on helping young inventors and researchers develop projects that relate to and can help those with disabilities. Abilitx is committed to creating a genuinely inclusive society for everyone, with stronger opportunities and better solutions for all people with disabilities. So many established learning and training tools for people with disabilities are not yet taking full advantage of the powerful technology that most of us take for granted.
Our mission is to build the world's biggest network for people with disabilities and develop tomorrow's innovative solutions that will transform the lives of people with disabilities.
As a leader in health-based innovation in Qatar, is there any advice you would like to give to younger generations?
We are still at the beginning of our journey. Humanity needs our help and support. We need more researchers, and I invite more people to move into health-based innovation as it has a huge scope for improvement. This is the future.