June 2019
---
Warriors Cricket Club
From humble beginnings to international success, the Warriors Cricket Club is a force to be reckoned with in the cricket world. We spoke to founder Kushal Kumar to find out more about the club.
To many, there is no more evocative sound than the smack of willow on leather. From the village greens of England to downtown Calcutta, cricket is a game that unites all people. And so it proves in Qatar, where the Warriors Cricket Club (WCC) is taking hold of the cricket world and bringing together communities.
WCC is one of the eight premier level cricket clubs in Qatar. It was founded in 2014 by one of the most famous and influential cricketers in Qatar history, Kushal Kumar, and is currently ranked number one in Qatar.
Kumar says that cricket is in his blood. "Cricket is a religion for any Indian," he says. "It is the only game you can play without spending much money – all you need is a stick and a ball and a small table or chair to use as stumps. If we see an empty parking lot, we play.
"I started playing at the age of five with my dad and uncle, and I have been passionate about it ever since."
So much so that when he arrived in Qatar, he decided to set up a team, along with his friend Sandeep Kottary. "We'd been playing soft ball cricket, and I said: 'Let's play some real cricket.' I got my cousin and a bunch of friends together. There were fifteen of us."
They entered three qualifiers and won them all. "We thought, let's have some fun. Then we thought, let's make history. We were the runners up in that tournament. We were the underdog playing for the first time, but we did really well," he says. "We had nothing to lose, so we enjoyed ourselves."
Now, from that early success, the team has 48 members from different countries. "The majority of people here are Asians," says Kumar. "We are Indians, Bangladeshis, Pakistanis, and Sri Lankans.
"We are definitely building a community. The different nationalities here interact, we celebrate everyone's independence day, we share food, we share our experiences of the Middle East."
He says: "My favourite part of cricket personally is leading the team. I love planning different strategies and trying new things out in the field."
One moment in 2017 defines the Warriors Cricket Club, and it is worthy of a Hollywood movie. Kumar is a modest man, but he beams with pride. "Our proudest moment was when we went to South Africa to play in the Cape Town Sixes. We were the underdogs and we ended up winning. It was unbelievable when I saw all the stars lining up, competing against us. Then we won the championship. Lifting the winning trophy was amazing, a milestone in our club's history."
Indeed, Kumar's colleagues at Sidra Medicine were so delighted at the team's success that they made him a huge cake to celebrate, featuring a photo of him holding up the trophy.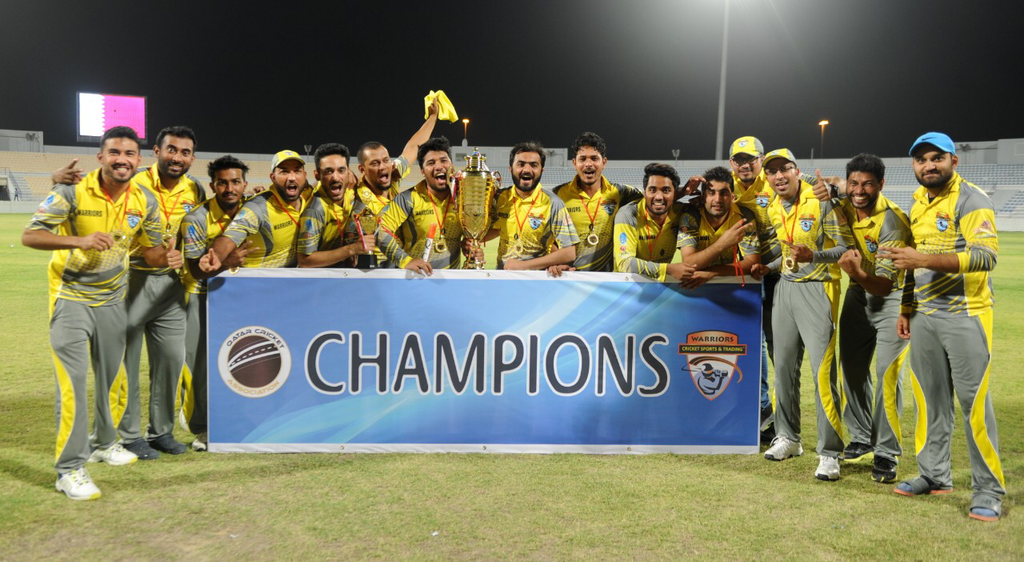 He shows me the club trophy stand, his hand sweeping excitedly along the gleaming testament to sporting glory. The Cape Town Sixes trophy stands next to the Qatar Champions League 2018 trophy. "That was very emotional, because it was the first time we were champions in Qatar," says Kumar.
There is also one to mark a win against the Maldives national team in 2018. "The Qatar national team was busy," says Kumar. "So they asked us to step in, and we won against the odds."
It has certainly been an exciting journey for the club, which began playing at a Qatar Foundation cricket ground in Education City.
Kumar says: "Promoting this sport in a cosmopolitan place like Doha has many benefits. It brings together communities, breaking stereotypes. It promotes exercise and healthy living. We are blessed to have His Highness Sheikh Tamim bin Hamad Al Thani. His National Sports Day initiative is an example to other countries."
Next, the WCC will go to play in Croatia for the first time. They hope to become a member of the Qatar Cricket Association, so they can participate in additional tournaments.
Now, the club boasts state-of-the-art facilities at its home in Old Ideal Indian School in Doha where a bowling machine spits balls out at 160 kilometres per hour.
There, the next generation of cricketers in Qatar are in training, and already showing huge promise.
Some 98 boys and girls attend the WCC's academy, Warrior Sports Center (WSC), with five already playing for the Qatar under-19 team. The youngsters are given intensive training sessions by star cricketers at an indoor arena during the summer months. An international tour is being planned.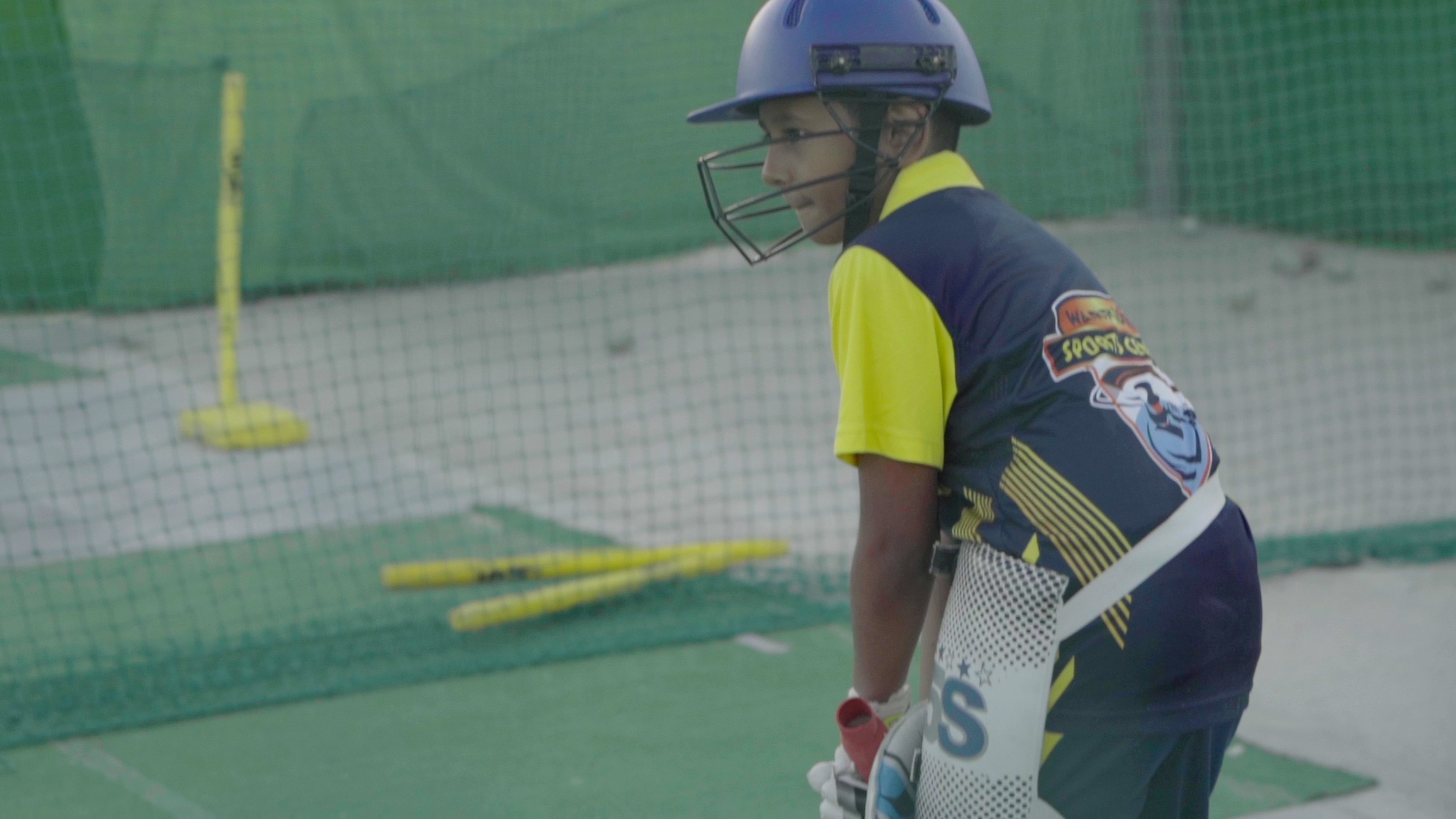 Last year, WSC organised a scholarship programme and 22 winners were selected from 200 hopefuls. They were given a year of free coaching and cricketing gear.
Kumar tells aspiring players to "always respect the game". He says: "I tell them to respect other players and respect the game – it is a beautiful sport, never corrupt it."
Kumar says: "Cricket has given me so much. I felt that it was time to give something in return and train the next generation. These are future warriors, and future stars. Some are super-talented, and in four or five years will be at international level. We are blessed to have them here, and my hope is that they can one day contribute to the Qatar national team, and one day that team will play in the Cricket World Cup."