March 2019
---
Rawan Hasanain
#WEARETHEWOMENOFQATAR
Ask any new mother, and they will admit that having a child – while one of life's most rewarding experiences – can be daunting, confusing, and exhausting. These are feelings only heightened by the challenge of balancing other priorities like family, work, and education.
Rawan Hasanain gave birth to her first child Aliaa just two weeks after graduating from Qatar University. She subsequently worked full-time for the first two years of baby Aliaa's life.
She remembers this as an understandably challenging period, despite the enormous support offered by her husband and family. "Being pregnant in my last year of college wasn't an easy task", she says. "To get everything done and manage all tasks, I needed to follow a clear structure in which most days were planned well ahead of time".
It was during this time that Rawan decided to create an Instagram account for other new mothers. She says that while there are many fantastic events and learning opportunities in Qatar, mothers are often unaware of them. Through the social media network, Rawan can update her growing community on various classes and opportunities while sharing her own knowledge and experience first-hand.
To ensure the platform stays useful and informative, Rawan draws on guidance and tools offered by initiatives such as Qatar's Women's Wellness and Research Center. The Center was an invaluable support system to Rawan as she learnt about things such as breast feeding and first aid. She now works hard to build and maintain relationships with specialists and educators.
Rawan has also introduced followers to the advantages of public spaces like the Qatar National Library – "another great national institute offering a haven of activities for both mothers and children, like reading and music classes".
"I have benefited from many amazing health, education, and awareness initiatives because of Qatar's clear vision of investing in health and education", she says. It is because of this vision, Rawan suggests, that Qatari women feel encouraged to occupy senior positions across government, education, and business.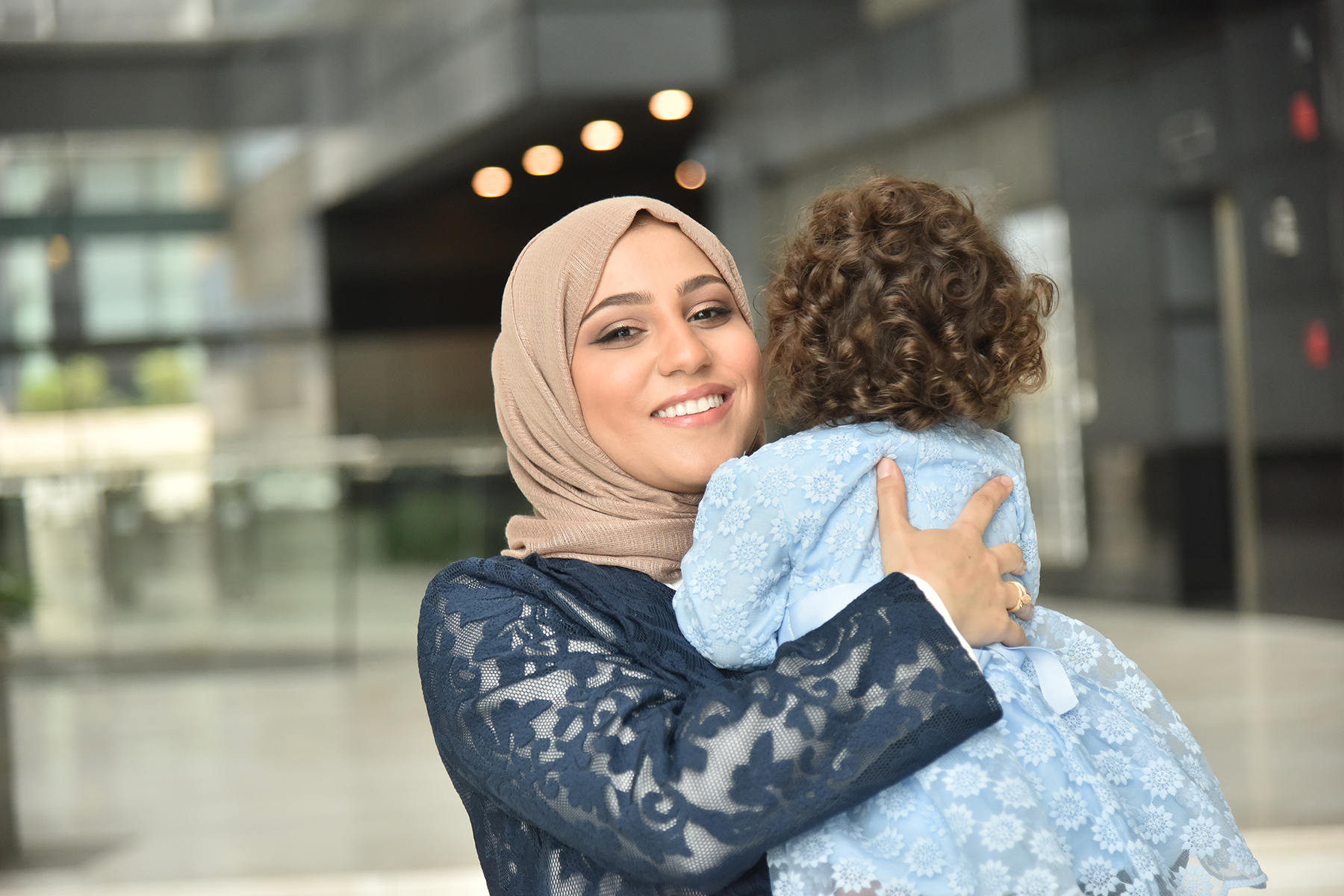 It was also because of this vision that Rawan felt compelled to give back to her community. She now works with the admirable objective of "building a generation of conscious and cultured mothers by presenting them with the information needed to raise healthy children – physically, psychologically, and mentally".
One – perhaps unintended – benefit of Instagram has been the supportive and engaging community Rawan has fostered. Her initial motivation was simply to give back by helping improve the lives of mothers and their children. But as the account has grown, her followers are now contributing with their own words of encouragement and titbits of advice.
When asked who she is inspired by – aside from her online community, of course – Rawan points to Her Highness Sheikha Hind bint Hamad Al Thani. She believes Her Highness has paved the way for Qatari women as they seek to balance motherhood, while having a meaningful impact on society.