June 2018
---
Rachel Morris
How one of Doha's most popular bloggers keeps foodies informed as she seeks out the city's diverse eating outlets
Diverse, multicultural, accessible. Those are the three words food blogger Rachel Morris uses to describe Doha, her home of 11 years. As one of Qatar's most popular food bloggers, Rachel is permanently on the lookout for the newest and most delicious meals that Doha has to offer. Her searches range from luxury hotels to hidden gems tucked away in the city's souqs, and she describes her findings in her food blog, Life on the Wedge.
Because there are people of so many different nationalities living in Doha, Rachel believes that its restaurants cater for almost every style of cuisine in the world and for every budget. She says: "You can dine around the world in one day – Yemen for breakfast, Italy for lunch and Japan for dinner!"
Rachel started Life on the Wedge as a personal blog about eating and documenting '365 cheeses in a very long year'. She enjoyed the creative outlet it provided and, with encouragement from friends, slowly started covering a broader range of food topics.
She was encouraged by the positive responses to her blog: "People really seemed to engage with me," she says. Instagram and Twitter helped her to find an even bigger
audience to share foodie finds with her fans.
Whatever the platform, Rachel works hard to uncover Doha's best restaurants. She says that regular and varied content "keeps readers engaged and coming back".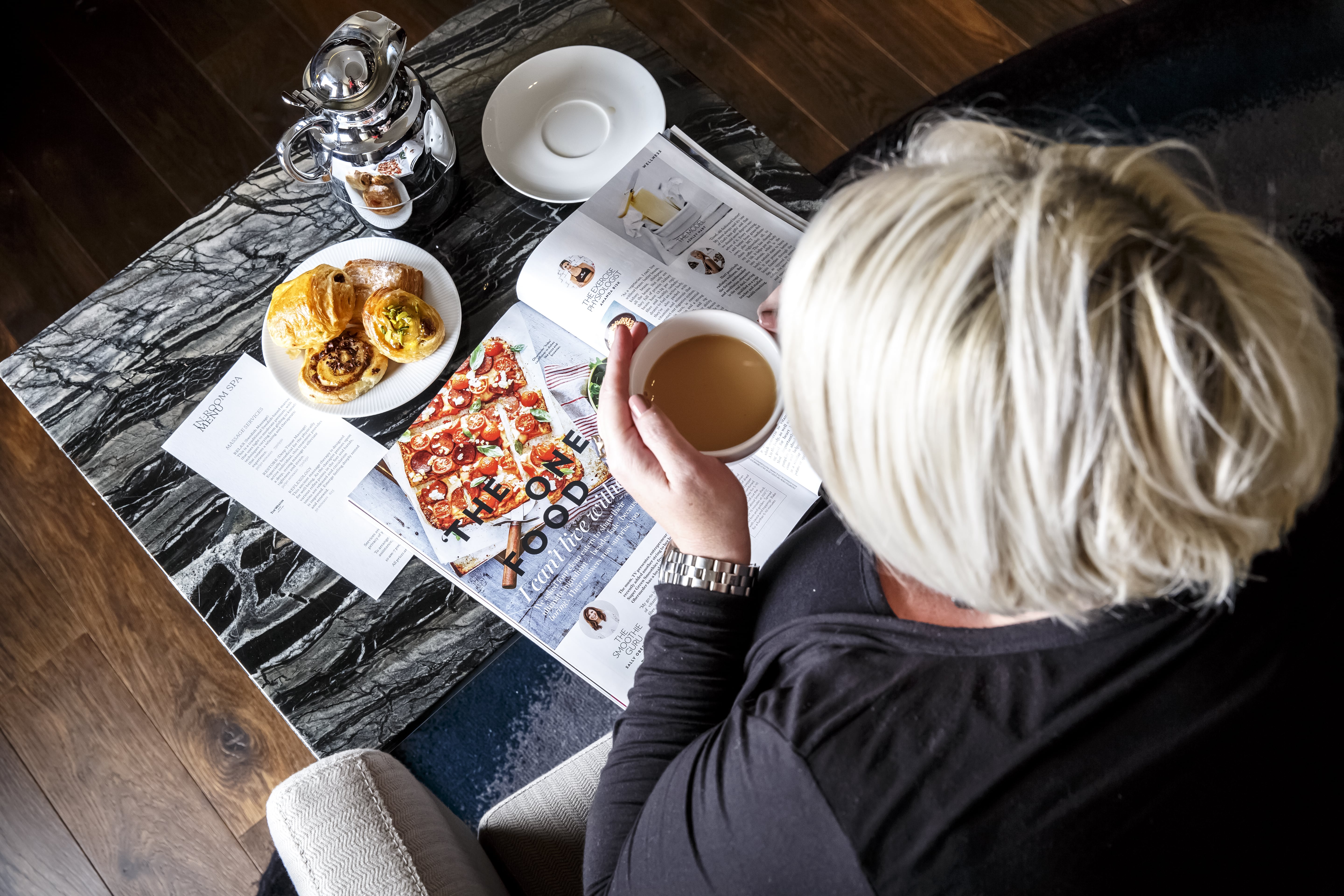 Today, she is one of Doha's most established 'influencers' – a word used to describe people with a large fan base on social media, especially Instagram, who set trends and
influence consumer behaviour.
The rise of Instagram and its influencers has, according to Rachel, "transformed how we eat and how we decide where to eat." Just one Instagram post from her can make or break a restaurant's reputation in Doha. As such, there are some perks to the job: invitations to restaurant openings, complimentary food and drink, and reservations at the very best tables.
Despite her position as an influencer, Rachel has struggled to be seen on equal terms to food critics writing for traditional newspapers. She says: "I think there is a still a level of scepticism about bloggers and social media generally, and this has made it hard to win over audiences."
But this hasn't put her off blogging – and her perseverance has paid off. She says that a big turning point in her blogging career, and one of her proudest moments since starting Life on the Wedge, was when international brands started to take notice of her work.
Last year, Rachel was featured in Qatar Airways' onboard magazine, Oryx. She says that when she saw the article, "it made me feel that all the hard work was finally paying off."
Rachel has recently expanded her quest to find the very  best eateries outside Qatar's borders. She says: "Qatar is a gateway and we have so many interesting destinations
within easy reach for a weekend trip."
Because her fans in Qatar are constantly on the lookout to discover new cuisines, they are enthusiastic about her foodie adventures abroad. She is now just as likely to be
found showcasing food in Sri Lanka, India or Singapore as in Doha. India is a particular favourite: "I love the food and the energy of the country," says Rachel.
She also sees her blog as a way to connect with people and share her experience of living in Doha. She says: "I love how passionate people are about food here."
"I also really enjoy the holy month of Ramadan – not just the incredible food, but the family atmosphere and spirit of sharing makes it one of my favourite times of the year."
These days, Rachel is just as likely to be found with her head buried in a book than eating at the latest new restaurant. "I've recently joined Qatar National Library," she says. "I've been able to indulge my inner book nerd – it's a stunning space, has more than one million books and is a great space to lose myself for a few hours."
But nothing can keep Rachel away from restaurants for too long. After all, she says: "I do spend a lot of time eating out!