March 2019
---
Maha Al Ansari
#WEARETHEWOMENOFQATAR
As the founder and CEO of Knockout Boxing, the first female-only boxing studio in Qatar, Maha Al Ansari is passionate about making sports more accessible to women.
"I have always had a dream of contributing to the evolution of fitness in Qatar – specifically for women", she says. "I recognised that it was harder for women to find a comfortable space to work out that is of the same standard as the men's or mixed gyms in Qatar".
She credits sport as a driving force in her life – Maha set up Knockout Boxing out of a desire to contribute to the promotion of a healthy and active lifestyle, in line with Qatar's 2030 National Vision.
She explains: "Through Knockout, I aspire to help motivate and encourage women of all ages to make exercise not a one-time activity, but a part of their lifestyle. One of the main missions of Knockout is to raise awareness of both the physical and mental benefits of fitness."
Entrepreneurship is not the only string to Maha's bow, however. She began her career at beIN MEDIA GROUP as the first Qatari to work in the English production department. She holds a degree in sports journalism from Northwestern University in Qatar and was voted Valedictorian of her class. And she has twice been awarded the Excellence award by His Highness the Amir, Sheikh Tamim bin Hamad Al Thani.
"The fact that my country both recognises and commends excellence in education is a great feeling and provides me with an incentive to always work and give back to my community", she explains.
Maha appreciates the opportunities that Qatar has offered her, particularly as a young female entrepreneur. Investment in education through world class institutions has, in her own words, "contributed immensely to the advancement of opportunities for women and fostered an environment where women are able to significantly contribute to society".
Indeed, greater gender equality in Qatar has allowed Maha to pursue her dreams without any restrictions.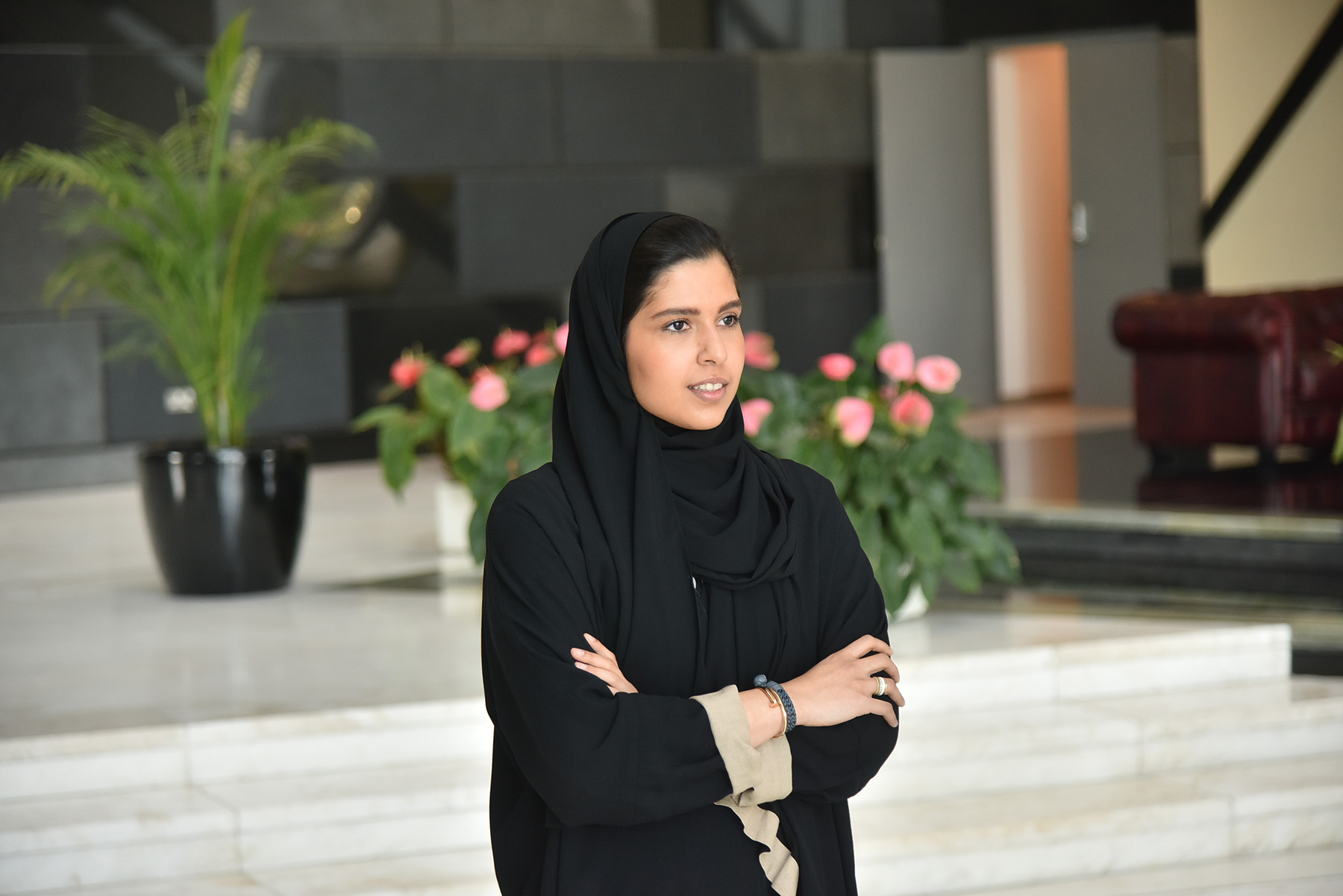 When asked what her biggest challenge has been, she replies: "Becoming a young entrepreneur, I quickly learnt that a big dream is great to have but the reality of executing it can be extremely challenging. From dealing with government and legal paperwork, to the day-to-day operations of the gym, I was constantly faced with new challenges."
Looking back on her journey, Maha says that she is "extremely proud to have done this all by myself" but recognises that having the right support system is one of the most important factors in achieving goals. She modestly credits her success to the support of her family, friends, colleagues and mentors who pushed her to achieve bigger and better things.
For Maha, this is just the beginning and she is excited to continue learning and growing in the future. "I truly believe that we as Qataris are the luckiest citizens in the world due to the immense opportunities that our country gives us throughout our lives", she enthuses.