December 2020
---
Jassim Abdulaziz
Jassim Abdulaziz was a much-loved journalist and media personality in Qatar, who sadly passed away recently following a brief illness. With a media career spanning close to forty years, Jassim was a regular on Qatari television screens and enjoyed a great following from Qatari and Gulf audiences.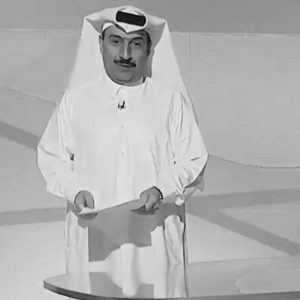 Jassim began his media legacy in 1983, working as a presenter of the news, as well as arts, culture, and sports broadcasting. One of his most popular programs was the game show 'Emrah wa Erbah'.
National Day celebrations in Qatar were not complete without Jassim's commentary on local television, as he soon became a familiar and welcome voice for audiences. The same can be said for his show 'Night of Eid', where he would bring together acclaimed Qatari artists and celebrities to celebrate the special occasion.
Those who knew him personally knew of his passion for nurturing young minds who aspired for a career in media. He would dedicate hours of his time guiding, teaching, and mentoring them to become better journalists. Jassim was always eager to support the future generation of Qatari media personalities.
Truly a media pioneer in Qatar, his success had a trailblazing effect on the industry, as he became an inspiration and role model to the many who followed in his footsteps. His loss is felt across the country, but his memory and positive influence will be forever cherished.