June 2018
---
Education Above All Foundation's ambitious mission to reach disadvantaged young children will continue its work across the globe
As a young teacher in Botswana, Mary Joy Pigozzi wanted to help children get ahead in education. She surely could not then have imagined how many youngsters she would be able to reach.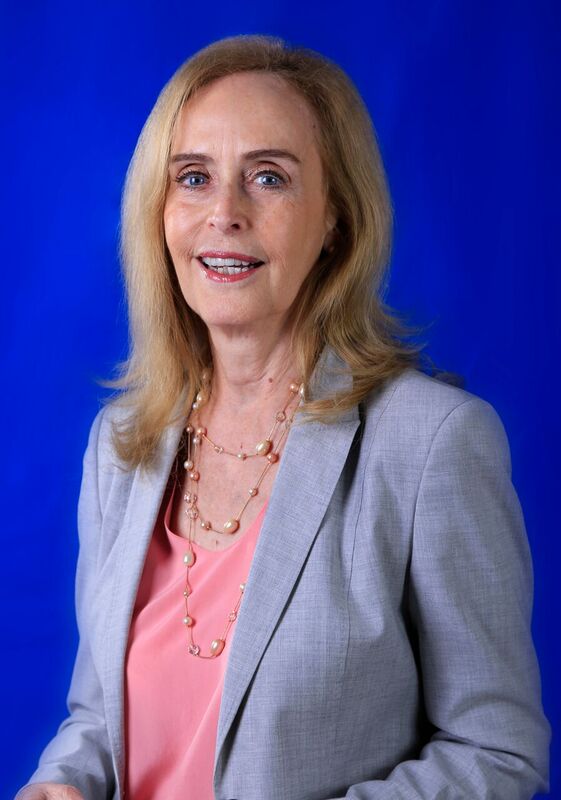 After a career that has spanned leadership roles at UNICEF and UNESCO, Mary now works as Executive Director of Educate A Child (EAC) – part of Education Above All Foundation (EAA) – which has just achieved its ambitious goal of committing to educate ten million out-of-school primary level children.
She has worked at EAA since 2012, profoundly changing the lives of marginalised young people unable to access quality education.
She says: "EAC has had a wonderful opportunity to influence the life chances of millions of children. This does not happen very often.
"The barriers include poverty, geography, all forms of discrimination, infrastructure, poor quality education, and conflict and disasters – these are all barriers that the children did not create."
Her work, which focuses on 'hard-to-reach children', also has much wider benefits, she explains. "In addition to contributing to changing children's lives, the programme has helped families and teachers. It has brought the global situation of out-of-school children into sharper focus.
"It has shown how different approaches are needed for different contexts, and it has broadened and deepened the knowledge base about out-of-school children."
Whether they are children living in remote rural areas, such as the nomadic populations of Mali, or in challenging natural environments, such as the flood plains of Bangladesh, in severe poverty and sent to work as in Haiti, or in the conflict areas of Syria and Yemen and nearby refugee camps, EAC aims to reach all out-of-school children.
---
"Thanks to the vision and strength of our foundation's founder, Her Highness Sheikha Moza bint Nasser, EAC has been able to carve out a path to use a strong partnership model to help children overcome the barriers that prevent them from realising their right to a quality primary education."
---
Pigozzi has designed and led an ambitious and innovative programme to support partners in identifying and enrolling 10 million out-of-school children at the primary level. Based in Qatar and working with a small team, Pigozzi has built the necessary systems to manage and monitor over 65 projects in 50 countries. The team has received two international awards for innovation in education, and total funding for EAC projects has hit $1.4 billion.
Having previously worked on some of the most critical issues in education, such as the expansion of girl's education, the HIV/AIDS epidemic, disrupted schooling in conflict and post-conflict countries, and overall access to quality education, Pigozzi is not fazed by the challenges ahead.
She acknowledges that having such an ambitious target has been hard, however. She says: "Days are long, weekends are short and, often, holidays are cancelled – but it is worth it.  I am concerned that we look not at the 10 million target and see it as achieved. Now is not the time to rest on our laurels – there are still 63 million out-of-school children at the primary level."
THE ISSUE IN NUMBERS
---
6 million people forcibly displaced by conflict and persecution
Of more than half of the estimated 22 million refugees under the age of 18
only 61% attend primary school…
…compared to a global average of 91%
---
It is certainly satisfying work. She says: "Honestly, I am humbled every day by the amazing commitment of the many people who are so concerned for and dedicated to out-of-school children – the entire team in Education Above All, starting with our CEO, Fahad Al Sulaiti, to each of our partners in 50 countries, to the thousands and thousands of people on the ground who work tirelessly in the projects.
"It has been a privilege to live here and begin to better understand the generosity and ambition of this country, to have been able to contribute to how it is perceived overseas while having the chance to make a difference in so many futures."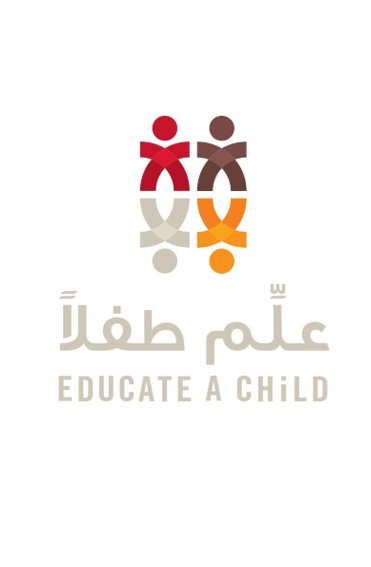 About EAA
---
Education Above All Foundation (EAA) was founded in 2012 by Her Highness Sheikha Moza bint Nasser. Its aim is to build a global movement that contributes to human, social and economic development through the provision of quality education.
With a focus on those affected by poverty, conflict and disaster, it champions the needs of children, youth, and women to empower them to become active members of their communities.