December 2017
---
The Doha Film Institute (DFI) was founded in 2010 with the primary goal of nurturing a nascent film and creative industry in Qatar. That goal remains to this day
DFI has worked tirelessly to promote community-wide film appreciation by providing cinematic education, financing film production and networking opportunities, and investing in new talent.
The Institute's vision is to serve as a springboard for new filmmakers and to create dynamic platforms that will strengthen their skills, showcase their creativity, and help them to build international partnerships.
Today, DFI is recognised as a platform that drives independent voices in cinema. It has created a dynamic talent pool, which is creating a growing body of 'Made in Qatar' and 'Qatar-supported' international films that are attracting worldwide acclaim.
As well as developing current and future generations of creative producers, DFI contributes to the wider Qatari economy beyond filmmaking and its supply chain. The creative industry provides jobs, attracts investments, and generates revenues. It also promotes sectors such as tourism, aviation, hospitality and retail.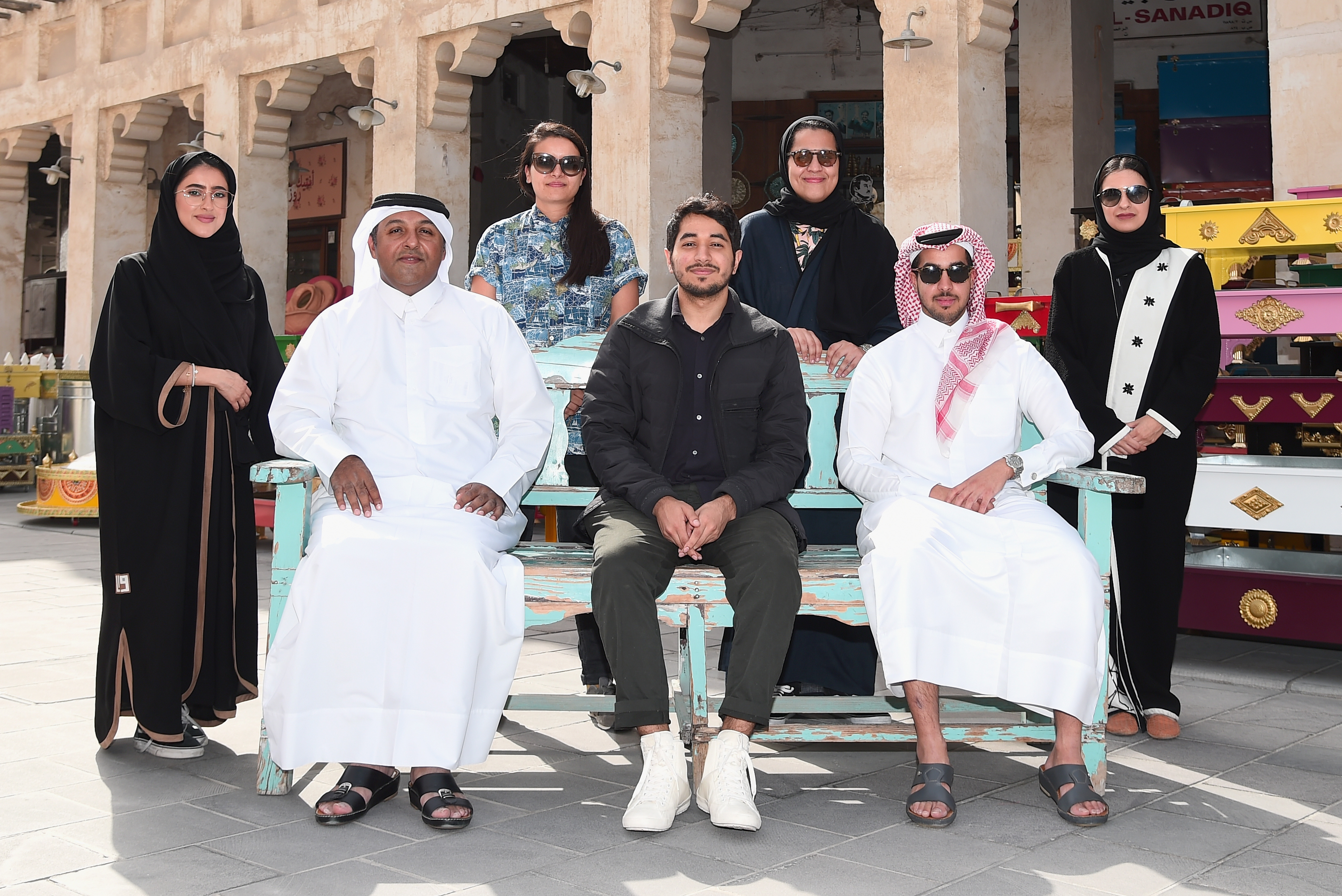 Voices and visions from around the world
Growing a vibrant creative and cultural sector is central to QNV 2030.
Qatar's creative sector is helping to build bridges across the region and the world. DFI provides just one example of how Qatar provides a positive and vibrant growth environment where people from all over the world can work and live in harmony.
The Institute is making Qatar a leader in producing stories that promote cross-cultural exchange, encourage dialogue and authentically reflect the local region, people and culture.
Young men and women from all across the world use film to help dispel stereotypes and promote Arab voices to global audiences, and DFI is proud to play a part in this life-changing work.
The Next Generation of Talent
DFI has one overarching goal: to nurture and build the next generation of film talent in Qatar. As digital technologies bring unprecedented opportunities for the creative industry, DFI aims to make Qatar's young men and women torchbearers of a new creative movement.
The Institute also continues to support meaningful cinema from across the world, led by young and emerging filmmakers.
The annual Ajyal Youth Film Festival builds on DFI's history of community-based programming. The Festival empowers the region's youth and fosters their creativity through the medium of film. It also showcases the works of emerging Qatari talent under its 'Made in Qatar' programme.
Ajyal, which means "generations" in Arabic, invites young people to experience cinema through award-winning films from both new and established talent, enjoy the engaging Ajyal Talks, and more.
Constructive criticism
Ajyal will once again bring together the young Ajyal Jurors, aged eight to 21, and provide them with an unparalleled opportunity to watch, analyse and discuss films from all over the world.
The experience of being an Ajyal Juror is invaluable for developing critical thinking, self-expression, and an appreciation of good cinema. Last year, Ajyal welcomed over 500 young jurors of 54 nationalities.
The fifth annual Ajyal Youth Film Festival was held between 29 November and 4 December, 2017.
---
'DFI is just one example of how Qatar provides a positive and vibrant growth environment where people from all over the world can work and live in harmony.'
---