April 2020
---
Muneera and Dalal Al Romaihi
Mother Muneera and daughter Dalal Al Romaihi are both distinguished Qatari authors in their own right. Using one another for endless inspiration, they have exciting plans for the future and hope their stories provide readers with enjoyable moral lessons.
Muneera gained a passion for writing as a child but only pursued her dream profession of becoming an author once she became a mother. With her young children to entertain, the lack of creative children's books motivated Muneera to craft literature in both English and Arabic.
With an uplifting feel, her writing is not only designed to encourage children to read, but to also teach them important life lessons. Issues including sibling rivalry, adoption and children's diseases are explored, inspiring children to bring about positive change themselves and ultimately contribute to an exciting future for Qatar.
Having received a lot of praise for her writing and working alongside the supportive team at HBKU Press, Muneera was elated to discover that her daughter Dalal wanted to follow in her footsteps. Dalal, a talented writer from a young age, wanted to share her literary passion with others and begin writing professionally.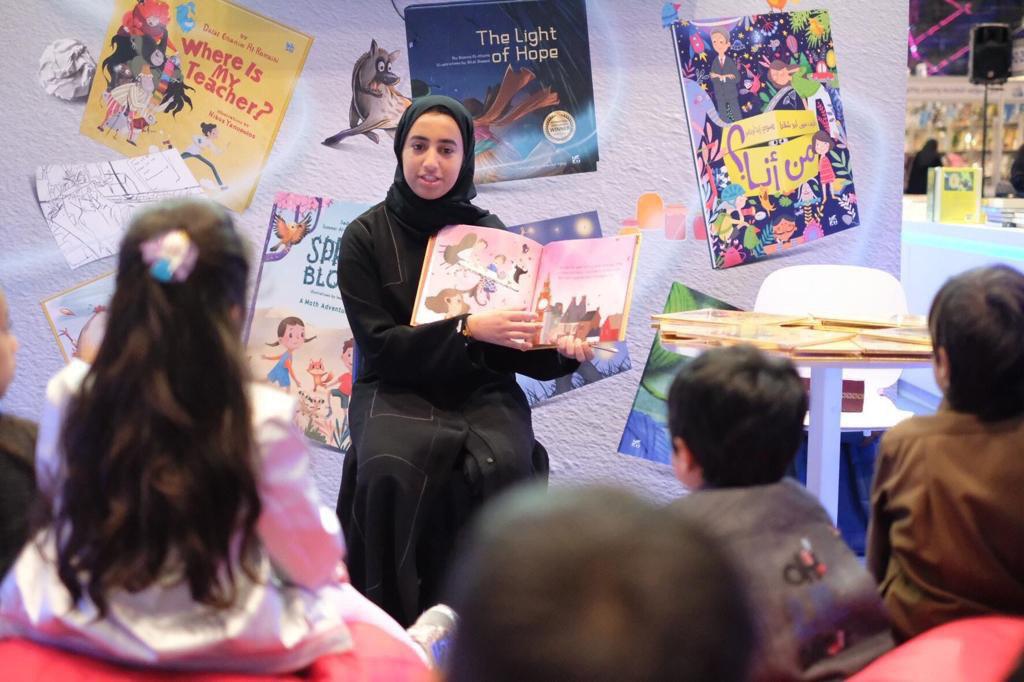 It certainly didn't take long for her ambitions to be realised. Having published her first book at the age of 14, her goal was to open the minds of her readers and combine several elements from her own life into an enthralling narrative. Taking inspiration from different characters she had come across in books, shows and movies, her motivation stemmed from watching her mother write. With the perfect role model, Dalal finds a way to balance her studies with her writing.
Dalal's advice to others looking to write while studying? "Write daily, even if it's just about your day. In the future you will see yourself getting more creative and improving." She also credits her success to writing down any strong narrative ideas as soon as she gets them. It's clear for all to see that the Al Romaihi household is one full of strong women with an even stronger voice.